These new businesses in Manhattan offer programs and services especially for kids and families. Learn about Learning Express Toys of Manhattan's products, The Singular Parent's counseling services and public classes, and Varta Academy of Musical Art's new music programs.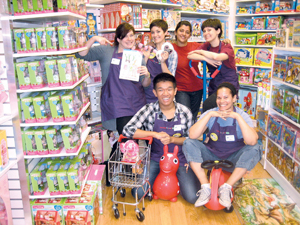 A Smart Way to Play
Learning Express Toys of Manhattan hosted its grand opening September 24-26. Located in the Gramercy neighborhood, the store is the first franchise location to open in Manhattan.
Learning Express carries only educational and creativity-boosting toys, such as arts and crafts, puzzles, and science kits, says Veena Dandapan, franchise owner. But the emphasis is still on fun, which is why the store has dozens of demos for visitors to play with.
"Our focus is high-end customer service," Dandapan says, listing attributes like a knowledgeable and helpful staff, plus free gift-wrapping and personalization, drive-by pick-up, and delivery services.
The store offers a birthday gift registry: Kids can come into the store to pick out the gifts they want, and their party guests can purchase the gifts from their list, Dandapan explains.
In the near future, Learning Express will also offer free shows and workshops for kids, such as playdates, arts and crafts, story times, puppet shows, and music, Dandapan says. On October 2, Learning Express will host Maddie Bradshaw, teen creator of Snap Caps® bottle cap necklaces, who will discuss her success as a young entrepreneur in the industry.
Located at 462 Second Avenue, between E. 26th and E. 27th Streets. 212-684-TOYS (8697).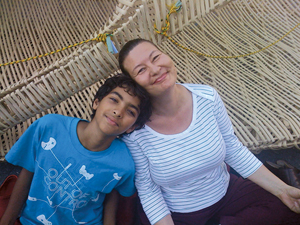 Connecting through Communication
The Singular Parent, a parent/family coaching and mediation center that opened in Greenwich Village this June, began offering public classes in September.
Classes address topics such as parenting skills, non-violent communication, and training children in conflict resolution, says Miriam Jochnowitz, owner of the center. A list of upcoming classes is available on the center's website (www.thesingularparent.com) as well as its Facebook page. Individuals and groups can also request a class topic.
These classes are an addition to the center's private coaching and mediation services, which include parent coaching, divorce mediation, co-parent mediation, and parent-teen mediation. "Coaching is for mentally healthy people; it's not treatment," Jochnowitz explains. "The goal of coaching in general is to clarify your goals and to develop a plan to work towards them." Her goal, she says, is to help parents establish a strong relationship with their child.
Jochnowitz's mediation services focus on teaching and supporting good communication skills, whether between two parents or between parent and child. "I help people talk in a way that supports their relationship," Jochnowitz says, "even when they have conflicting needs, goals, and opinions."
The Singular Parent is located at 80 E. 11th Street, Suite 208, Greenwich Village. 845-551-1919; [email protected].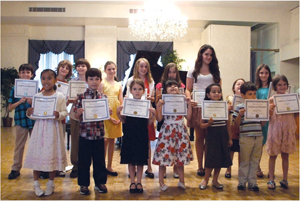 The Music School That Comes to You
Varta Academy of Musical Arts, a music school that offers in-home instrumental lessons for ages 4 and up, began two new programs this fall.
The academy now offers a Kids Introduction to Music class for preschool-aged children. This in-home class, for one to two children, teaches music fundamentals through fun games, says Varta Tchakarian, the school's owner and director, who graduated from The Julliard School in 2005. Tchakarian received a teaching fellowship during her time at Julliard. "That's when I realized music is something every child has to have in their life," she says.
The academy also recently began an Advanced Program for students interested in competing or auditioning for pre-college or college music programs. In addition to instrumental lessons, the program includes the option for instruction in music history, music theory, and ear training.
The school offers individual, in-home instruction in piano, violin, cello, guitar (classical, acoustic, and electric), flute, clarinet, and voice. Students can participate in semester-end recitals in January and June.
The convenience of in-home lessons and opportunities for performance are what set the school apart from others, Tchakarian says, along with its outstanding, highly educated teachers.
Enrollment for the fall semester is ongoing. For more information, call 347-229-2485.