These Manhattan-based businesses have new programs for kids and families, including a volleyball program for kids and teens, a new Kumon tutoring center location, and an alternative preschool program.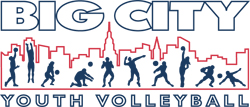 Bump-Set-Spike Basics
Big City Volleyball now offers an introductory volleyball program for kids and teens ages 10-16. Big City introduced the youth program this spring and will offer two six-week sessions this fall, beginning September 26.
Big City Volleyball opened in 1993 and originally offered only an adult recreational volleyball league. That all changed when the league noticed a lack of youth volleyball programs in the city. "Over the past several years we've received phone calls from parents looking for volleyball programs for their kids," says David Walker, league director. "After looking around the city, we realized there weren't any programs out there for kids who want to learn to play volleyball...so we decided to start our own."
The youth program, held on weekends, introduces boys and girls to the sport of volleyball. "It's primarily a program to teach kids how to play who don't have the chance to play regularly, either because their school doesn't have a volleyball program or they didn't make the team," Walker says.
Programs are held at the Grace Church School, 86 Fourth Avenue at 10th Street (near Union Square). For more information, call 212-288-4240. To register for fall programs, visit www.bigcityvolleyball.com or email [email protected].
Find more kids classes and programs in Manhattan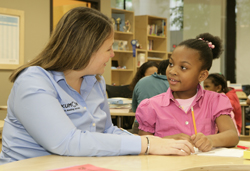 11 Centers and Counting...
A new Kumon Math & Reading Center opened in Midtown East this June. The center is Kumon's 11th in Manhattan; it joins three new centers in Battery Park, Midtown West, and the West Village, each of which celebrated their one-year anniversary this summer. Globally, Kumon has about 26,000 locations in 44 countries.
Like Kumon's other locations, the new center offers math and reading instruction to students in preschool through high school, with a special facility for preschoolers. "We introduce them to numbers and teach them to read, write, and count as preparation for addition and arithmetic. We also teach them their letters, phonics, and basic vocabulary as preparation for reading," says Matt Lupsha, leader of Kumon's Manhattan team. For older students, the center offers bi-weekly, tutoring in math and reading.
Its comprehensive curriculum, based on the Kumon method, distinguishes Kumon from other centers, Lupsha says, as does the individualized attention paid to each student, whose progress is determined by his or her strengths and needs rather than grade level. "We want to train children how to independently learn, as preparation for college and a career."
Kumon's Midtown East center is located at 962 First Avenue at 53rd Street. 212-702-8769 or toll free: 877-586-6671. www.kumon.com.
Find more Back-to-School Resources in Manhattan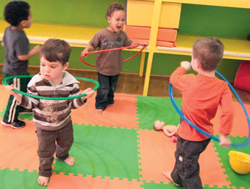 A Place to Play and Learn
Wiggles & Giggles Playhouse, a children's center and indoor playspace for ages 5 and under, will expand its program offerings for both kids and parents this fall. An alternative preschool program for 3-year-olds will begin after Labor Day and run throughout the school year, says Stacy King, co-owner and founder. The program exposes children to a basic preschool curriculum, meant to prepare them for grade school, and also includes enrichment programs such as art and movement activities. These enrichment programs are also offered on their own in eight-week sessions.
The center will also offer a New Parents Support Group on Saturday afternoons, beginning September 26. This group focuses on the relationship between parents, King says, and addresses topics like how to establish parental roles and how to facilitate communication between partners.
In addition to these new programs, Wiggles & Giggles offers several enrichment classes for moms and children, as well as Mommy & Me programs, exercise classes, and a soft play area. The center is also available for birthday parties on the weekend.
Located at 875 W. 181st Street at Riverside Boulevard, Washington Heights. For more information on classes and registration, call 212-543-2393 or visit www.wigglesgigglesplayhouse.com.
Find more preschools in Manhattan