Check out these new additions to Manhattan that cater to kids and families.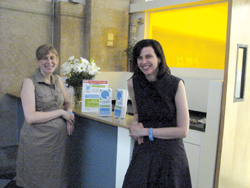 Celebrating Exceptional Kids
The Quad Manhattan, a recreational center for "twice-exceptional" (2E) children and their loved ones, opened June 14 in TriBeCa. Offering pre-school, after-school, and Saturday programs tailored to kids who are both gifted and challenged, the center is a unique environment where young 2E individuals can receive social and emotional support in a fun and innovative way.
Before The Quad opened, New York's 2E population was underserved, says Sara Kuppin Chokshi, DrPH, who co-directs the new center with Kimberly Busi, M.D. Though they usually receive either a special needs or "academically talented" education, 2E children often struggle because these classes fail to nurture other facets of their personalities. The Quad's customized programs in science, movement, the arts, and other fields of study are informed by speech and occupational therapy, but are also designed so that non-2E kids, like siblings and friends, can participate.
"We truly believe that twice-exceptional kids who feel good about themselves can grow up to be our future leaders," says Dr. Busi, who sees high potential in children who are bright but suffer in more limited settings. "We 'get' twice-exceptional children, and we love them," she says. "We celebrate them for who they are."
Located at 54 Reade Street. 212-513-1840. www.thequadmanhattan.com.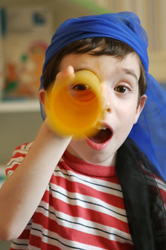 Language Lessons for Little Learners
After 10 years at its original West End Avenue location, The Carousel of Languages will move to The Mandell School in September.
The Carousel of Languages, a language program for children as young as six months, evolved from a program called Italian for Toddlers, which was developed in 2000 by new mother Patrizia Saraceni Corman. Corman wanted a program that would immerse her son in Italian from a young age, knowing that children are most able to acquire language during the critical period from birth to 1 year.
In addition to Italian instruction, The Carousel of Languages offers classes in French, Spanish, and Mandarin. All programs are based on a Verbal-Visual-Tactile approach, Corman says: As children hear a new word, they are shown a visual representation of the word and given a tactile object to experience. This system guarantees a strong response to learning languages at a young age, she says.
In addition to its New York-based classes, The Carousel of Languages offers educational travel programs for families to locations like Venice, Barcelona, and Paris.
The Mandell School is located at 795 Columbus Avenue between 97th and 98th Streets. For more information on The Carousel of Languages, call 212-501-8524 or visit www.thecarouseloflanguages.com.