Check out these new additions to NYC that cater to kids and families.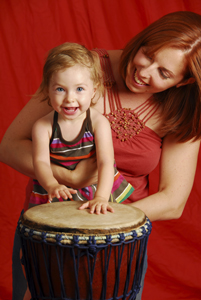 Musical Opportunities for Young Minds
ABC Do-Re-ME, a program that offers music classes for infants, toddlers, and young children, recently incorporated Kindermusic and "Little Musicians" and will begin offering courses in these programs this September. The Kindermusic program is designed to develop music skills in children ages newborn to 7 years, while "Little Musicians" classes teach children ages 2-7 to play actual instruments that are customized to their size.
ABC-Do-Re-ME is one of only two providers in New York City that offers the well-known Kindermusic program. "People are used to programs that offer music entertainment, but we offer music enrichment," says Ellie Greenberg, an instructor with ABC Do-Re-ME. In addition to the enjoyment young children receive from listening to and playing music, the benefits of developing musical talents at an early age include improved motor and aural skills, as well as heightened creativity and sense of self, Greenberg says.
Enrollment is now open for September classes. Semesters are offered each fall, winter, and spring.
ABC-Do-Re-ME classes are held in locations throughout the city. For more information, call 646-434-1419 or visit www.abcdoreme.com.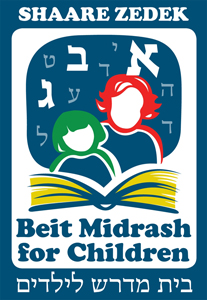 An After School Community
Congregation Shaare Zedek, a conservative, egalitarian congregation based on the Upper West Side, will expand its after school Hebrew learning program this fall to accommodate children in Kindergarten and first grade. The weekly program, which is held in combination with Shabbat morning and holiday programs, currently caters to students through sixth grade.
The program's curriculum is creative and interactive and combines learning with games, song and dance, and other hands-on activities, says Elisheva Cohen, the congregation's director of family learning. "We try to engage students in different ways to make sure it's a fun learning experience," Cohen says.
Cohen identifies the three core principles of the program as Learning, Community, and Tradition. "There's a strong emphasis on the Hebrew language as a springboard to learning Jewish texts, values, holidays, and traditions," she says. "Our goal is to fill children with a strong sense of their Jewish identity."
Registration is now open for the upcoming school year. Those who register by July 15 are eligible for an early bird discount. For more information, email Elisheva Cohen at [email protected].
Located at 212 West 93rd Street (Upper West Side). 212-874-7005. www.sznyc.org.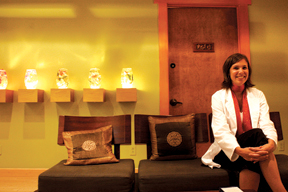 Natural Care for Mom and Child
ESEMA Healing Arts, a natural medicine clinic located in midtown, recently expanded its family health services to include a prenatal and labor delivery program.
The new program combines doula practices and acupuncture for complete patient care, says Erin Hessel, CEO and founder. ESEMA, which stands for East Side Eastern Medicine Associates, opened last year and specializes in acupuncture, herbal medicine, food therapy, and doula services. "We're one of the only centers in New York to cover prenatal and delivery acupuncture," Hessel says, adding that the clinic's practitioners are specially trained in this area.
ESEMA practitioners create a relationship with the families they serve. "It's great to see the people who we help with pregnancies come back [for pediatric care]," Hessel says. Although it is a natural medicine clinic, ESEMA takes an "east meets west approach," working with its patients' doctors to coordinate the best care options.
ESEMA also recently launched a monthly newsletter, to further inform and update patients, and its website boasts a weekly blog published by Hessel on topics ranging from health updates to new recipes.
ESEMA Healing Arts is located at The Berkley Center, 16 East 40th Street, 2nd Floor. For more information: 646-842-1598 or www.esemahealingarts.com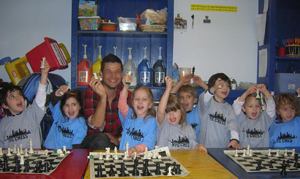 For the Love of Chess
New York City Chess Inc., an academy dedicated to all things chess, recently expanded to include a permanent location and instructional school in Greenwich Village, by participating in the acquisition of Village Chess Shop.
In December 2009, New York City Chess Inc. acquired this addition, which displays and sells a variety of merchandise related to the game of chess. Now, in addition to providing private and group lessons at local New York City schools, the academy offers chess tutoring, classes, camps, birthday parties, tournaments, and after-school programs at its own permanent location on Thompson Street.
The instructors at New York City Chess Inc. introduce and teach chess in a flexible, personalized, and informal manner. "We engage children in the game of chess at an early age by entertaining them and better maintaining their interest," say co-directors Michael Propper and Russell Makofsky. By appealing to children through the amusement of a game, New York City Chess Inc. strives to aid the scholastic development of students all over the metropolitan area. "Kids do what's fun," Propper says, "so we've been able to hold their attention and enhance their education."
Now located at 230 Thompson Street. 212-475-8130. www.chessnyc.com.