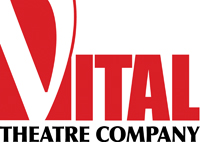 Pink's the Word
Vital Theatre Company recently announced that it is extending the Off Broadway run of Pinkalicious: The Musical through May 2010. The children's musical, which was originally commissioned and produced at Vital Theatre, also opened in Toronto in October, and will run there through March 2010.
Vital offers family and adult theater performances September through April, along with year-round educational programming for children, says Stephen Sunderlin, the theater's artistic director. Vital runs weeklong summer camps for children ages 4-6, focusing on performance theater, and will be adding more camps to its schedule in the coming season. The theater also runs educational programs for elementary school aged children in NYC schools-including PS6, PS166, and PS199-and runs the Brooklyn Theatre Arts High School in Brooklyn.
"Our mission is to engage people through theater," says Sunderlin. "Our programs introduce people to live theater, which is something they'll hopefully continue to appreciate and maybe even practice in the future."
Vital Theatre Company. 2162 Broadway, 4th floor (at 76th Street), Manhattan. 212-579-0528. www.vitaltheatre.org.

Spanish Classes for Kids
The Iberian American Institute (IAI) is a new foreign language school offering a yearlong immersion program in Spanish.
Classes will be held each Saturday, beginning January 23, and will welcome children ages 3-9. Children will be separated by age, and each class will have no more than 12 children, says Maria Ruscelli, owner and instructor. The program uses teaching materials from Spain and Argentina, implementing an academic approach that brings together a strong foundation in the language with structured play, such as drama, singing, games, and storytelling in Spanish.
IAI currently partners with PS183 to offer the After-school Language Program at the school's facility one day per week. The institute also offers tutoring for high school students taking advanced placement exams in Spanish along with private instruction, and plans to offer adult language classes in the future.
All IAI teachers are native Spanish speakers with overseas education experience. All classes are held at The Church of the Epiphany, located at 1393 York Avenue (at 74th Street) in Manhattan.
The IAI will host an open house for interested students and parents at The Church of the Epiphany on Sunday, December 5, from 11am-1pm.
Iberian American Institute, 401 East 58th Street, Apt. B9, Manhattan. 212-688-6619. www.iberianamericaninstitute.com.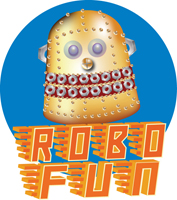 Tech Savvy Learning
Vision Education & Media (VEMNY) began offering an in-house after school program in September, including video game design and robotics classes for children ages 6-10. A prerobotics class, for ages 4-5, will be offered in the future, says Maria Tranquilli, program manager. VEMNY currently runs technology and multimedia centered after school programs in several public and private New York City schools.
Additionally, the center recently began offering children's birthday party packages, including both on- and off-site robotics parties. Parties run two hours and feature a LEGO® project appropriate for the guests' age and skill level. Video game design parties will also be offered in the future, says Tranquilli.
VEMNY offers hands-on, technology based learning catering to children ages 6-10. Children learn literacy through the center's video game design program-a visual, computer-based program-says Tranquilli, and they learn math and science through its robotics program. "Technology is the easiest way to get children to learn," says Tranquilli. "Our approach is to ask questions-it's all a very inquisitive way of teaching where the students are doing the problem solving."
Vision Education & Media. 38 East 23rd Street, Suite 3A, Manhattan. 212-245-0444. www.vemny.org.