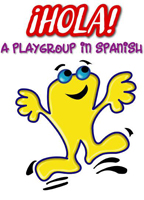 Bilingual Babies
¡Hola! A Playgroup in Spanish will offer Spanish language immersion classes at two new locations beginning this February. Language classes for children ages 18 months to 3 years will be held weekly at 220 East 86th Street (site of Go Fish) and 93 Pineapple Walk in Brooklyn Heights (site of Brooklyn Dojo). Each program is offered in a 16-week session, and advance registration is required. These locations will also host a wider range of classes in the future, says Verónica Braun, ¡Hola!'s founder and creative director.
The playgroup continues to offer year-round programs as well as private instruction for children ages 12 months to 8 years at its Flatiron and Chelsea locations, 10 West 25th Street (site of Apple Seeds) and 161 West 22nd Street (site of The Spark), respectively. A five-week summer program will also be offered this June (location to be determined).
¡Hola! is mainly a vocabulary building program, says Braun, a single mother who founded the playgroup in 2001. The program takes a hands-on, multisensory approach to learning that includes music, movement, visual props, educational games, and free play-all of which aim to facilitate language and communication skills.
For more information: 917-648-5006, [email protected], www.holaplaygroup.com.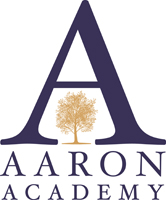 New Home for Special Needs
Aaron Academy, a private special education school for students in grades 6-12, has changed facilities. The academy opened last year in the Aaron School at 309 East 45th Street but is now sharing a facility with the Rebecca School at 40 East 30th Street. The 68,000-square-foot shared facility includes six floors and 25 classrooms. Aaron Academy continues to offer middle school classes and will begin to offer high school classes at this location next September when it plans to expand its classrooms and lab spaces, says Director Barbara McKeon.
"We think about our school as a mainstream program for diverse learners rather than a special education program," McKeon says. What sets the academy apart from other special education schools, she adds, is its strengths based model, which strives to educate students for life by providing diverse and meaningful learning opportunities. The school's curriculum is based on New York State and college readiness standards, and integrates the arts and technology into all components of learning, McKeon says. "We consider ourselves a school of the arts, with academics being one of those arts."
Located at 40 East 30th Street. For more information, call 212-867-5443 or visit www.aaronacad.org.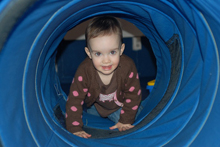 Sports for Special Students
Making Milestones, a therapeutic facility catering to children, has partnered with sports facilities The Baseball Center NYC, Super Soccer Stars, and Yogi Beans to offer children with special needs the chance to participate in organized sports programs. Making Milestones now provides special training for the instructors at these facilities and works with them to create modified classes, which are now offered to its students along with its regular roster.
Other new offerings from Making Milestones include socialization groups for children and weekend therapy sessions, both of which began this past fall.
Making Milestones provides occupational therapy, speech pathology, and physical therapy classes at each of its three locations as well as on-site at schools and homes. The facility also offers basic assessments and formal evaluations to determine if a child is developmentally delayed and in need of therapy.
Three locations in Manhattan: 3 Columbus Circle, Suite 512, 212-757-3551; 320 East 65th Street, Suite 117, 212-249-2588; 150 West 92nd Street, Suite BB, 212-595-1705. For more information, visit www.makingmilestones.com.