Check out these new additions to Manhattan that cater to kids and families, including new educational programs in Harlem, a math summer camp on the Upper West Side, and a new roster of programs at Moomah in Tribeca.
A Place to Play and Learn
Grandma's Place, Harlem's community toy store, will begin offering programs and workshops for kids and families this summer.
A true family oriented store, Grandma's Place was opened in 2008 by retired schoolteacher Dawn Harris-Martine, who now runs it with the help of her daughters and grandchildren. The store carries classic children's toys, board games, and books. You won't find "trendy" toys like electronic gadgets or toy guns on the shelves, says Harris-Martine, because the store's focus is education. "We have open-ended toys that children can use to think, share, and learn," she says. Many toys are on display in the store, so children and parents can experience them before buying, and families can always drop in for arts and crafts.
The store is currently planning several family programs, including a story time for kids, which will debut this summer, and literacy workshops for adults, coming this fall. The idea behind the literacy workshops, Harris-Martine says, is to teach parents to read so they can, in turn, help their children learn to read.
A more detailed program schedule will appear on the store's Web site within the next few weeks. Participants can register online or by phone at 212-360-6776.
Grandma's Place is located at 84 West 120th Street in Harlem. www.grandmasplaceinharlem.com.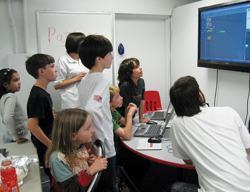 Summer Learning: Clear for Liftoff
Launch Math Achievement Center on the Upper West Side will offer a larger program of summer camps this year.
The center's summer day camps will run June 14-September 3. There are two options for kids ages 6-13, including a Rocket Science Camp and a Video Game Programming and Electronics Camp. For kids ages 3-5, the center offers a math based arts and crafts program.
Additionally, Launch will offer a Math and Art Workshop and a Strategy and Logic Games Club in the fall. Both programs will have two sections, for ages 6-8 and 9-12.
Launch combines math instruction with workshops, clubs, and camps that have math embedded in their curricula. "We don't use the word 'tutoring,'" says Scott Heifetz, the center's founder and director. "It's all about tying math to activities kids can engage in."
Launch is different from your average tutoring center, Heifetz says, because of its focus on math and its staff of math experts, including Heifetz himself, whose background is in aerospace engineering. The center is also unusual in that it serves all levels of learners, from remedial to advanced students. "It's a math center for all," Heifetz explains, "for those who need help and are behind, as well as those that love math and want to get ahead."
Located at 173 West 81st Street, Lower Level. 949-528-6240. www.launchmath.com.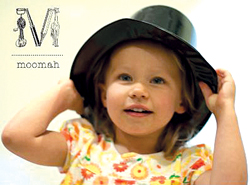 More for Moms and Munchkins
Moomah, an interactive space in TriBeCa that encompasses café, store, and play space, has made some changes to its summer programs this year and is also offering a new class.
Moomah has changed the registration process for its summer programs to make participation more flexible. "We created a couple of different brackets so parents who didn't want to commit to a whole summer could still participate and not miss something they paid for," says Jacqueline Schmidt, creative director.
Moomah also offers do-it-together projects for kids and parents on a regular basis and a host of classes for children and adults, including "gloga" yoga, a glow-in-the-dark yoga class. In April, Moomah began offering a prenatal yoga class on Saturdays.
The space is also available for birthday parties, which include food, a crafty project, and access to the Funky Forest play space.
Schmidt says Moomah is designed to appeal aesthetically to both children and parents, and an integral part of the store's mission is to be stimulating without being overstimulating. "We think you don't need to run around like crazy in order to have a good time with your kids," Schmidt explains. "At Moomah, it's all here - just sit down, have fun, and connect with your child."
Located at 161 Hudson Street. 212-226-0345. www.moomah.com.