Manners Matter
Opened in October, socialsklz:-) manners for the modern world offers etiquette workshops for children, tweens, and teens.
"Our world has become so complicated that social skills have gone by the wayside," says Faye Rogaski, founder of the business, who also teaches public relations at NYU and heads Faye Elizabeth Communications. She cites modern technology and social networking sites as factors in this phenomenon.
Rogaski teaches her students the importance of basic social skills, including a firm handshake, eye contact, and addressing adults as Mr. and Ms. "These social skills teach kids to respect themselves, which ultimately leads to respecting other people," she says.
Rogaski's classes also address dining skills, communication skills, and the impact of social media. For older children, she devotes a class to the importance of how they present themselves on social networking sites like Facebook and Twitter and addresses how it can have an impact on their futures.
Socialsklz:-) offers a workshop series for three age levels: children ages 4-7, tweens ages 8-12, and teens ages 13 and up. Each series consists of four classes held on Saturdays. Classes may also be purchased individually.
Located at 24 Union Square East, 4th Floor South. 212-579-5300. www.socialsklz.com.
More Magic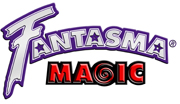 Fantasma Magic, a magic retail store and showroom that specializes in birthday party and event planning, has recently made some additions to its kids' birthday party package.
"We never want a kid to say 'Oh, I've seen that before,' so we always try to do different things," says CEO Roger Dreyer.
Fantasma Magic, winner of Nickelodeon's 2009 Parents' Picks Award for Best Kids Party Place in New York City, offers children's birthday parties and other private affairs at its location. A birthday party package includes 3D videos, a Houdini museum, a comedy magic show in the store's miniature theater, and access to a private party room where healthy snacks, juice, pizza, and ice cream cake are provided. The party ends after the birthday boy or girl is levitated in front of the guests.
In the past two months, Fantasma has added more games and a dance contest to the party package, as well as more live animals during the magic show, including Rambo the Celebrity Bunny Rabbit. Children will now also be taught a magic trick before the party's end.
Located at 421 Seventh Avenue, 2nd Floor (entrance on 33rd Street). 212-244-3633. www.fantasmamagic.com.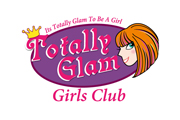 The Gift of Glamour
With its mission to build a nation of girls with a positive self-image, "Totally Glam" Girls Club is a mobile company providing parties for girls ages 4-14 in their own homes within the tristate area.
All parties include manicures, pedicures, facials, hair and makeup pampering treatments, a pink carpet runway fashion show, dancing, games, and prizes. Special party packages cater to the guest of honor's interests with themes such as "Pop Star Diva," "Cheerleader Fever," "Drama Queen," and "Glamour Spa." Each party guest takes home a goody bag and the birthday girl will become an Honorary Member of the "Totally Glam" Girls Club, receiving member's only goodies in the mail for up to a year after the party. Party extras and various crafts are available upon request. 646-623-9454. www.totallyglamgirlsclub.com.