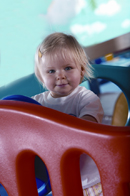 A Fun Day on Sunday
Responding to families looking for something to do on the weekends, My Gym is offering open gym time for children ages 6 months-6 years on Sundays through August 29. Each week they'll find a new setup, to keep them challenged, improve their gross motor skills, and provide a new experience on every visit. Flexible punch cards are available for families who will be traveling over the summer. Open hours are 10am-1pm. My Gym, 22 West 66th Street. 212-724-3400. www.my-gym.com/nyc.
Waldorf in the Village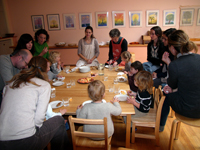 For the past three years, New Amsterdam Early Childhood Center has been offering parent-child classes for those with newborns to 3-year-olds. Now, having identified a need in the West Village, the Center is adding a new pre-school for ages 3-7, strengthening its commitment to creating a community of families. The school is built on the traditions of the Waldorf philosophy, which lets children learn life skills through play and imitating adults. There is a strong emphasis on developing imagination and creativity through music, art, movement games, stories, word play, and unformed toys. Children construct their own perceptions of the world through exploration, while the school's curriculum sets the stage for them to read as they learn the building blocks of language. With importance placed on the phases of development, the Center provides a rhythm and predictability to children's days through structured programs in a home-like and peaceful environment. For more info: 845-596-4908; [email protected]; www.newamsterdamchildhood.org.