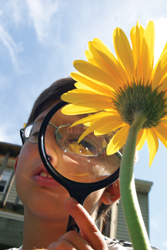 The Quad Manhattan, a state-of-the-art recreational center for "twice exceptional," or 2E kids, opened its doors last month in Tribeca. 2E kids are children who are gifted intellectually or artistically, but who may have special needs.
The center provides high-level social and educational programming for 2E children ages 5-12. Available programs include academic help, afterschool and Saturday programs, "The Quad Squad" for 2- and 3-year-olds with motor and/or language delays, and summer camp. The Quad also offers a variety of family supports that include transportation, organic meals and snacks, Supper Club, caregiver seminars, parenting groups, childcare on Friday nights, and birthday parties.
The Quad Manhattan is located at 54 Reade Street. For more information, visit www.TheQuadManhattan.com.