Snoopy, the world's most beloved beagle and the longest flying character in Macy's Thanksgiving Day Parade® history, returns this November 2013 to delight millions of fans.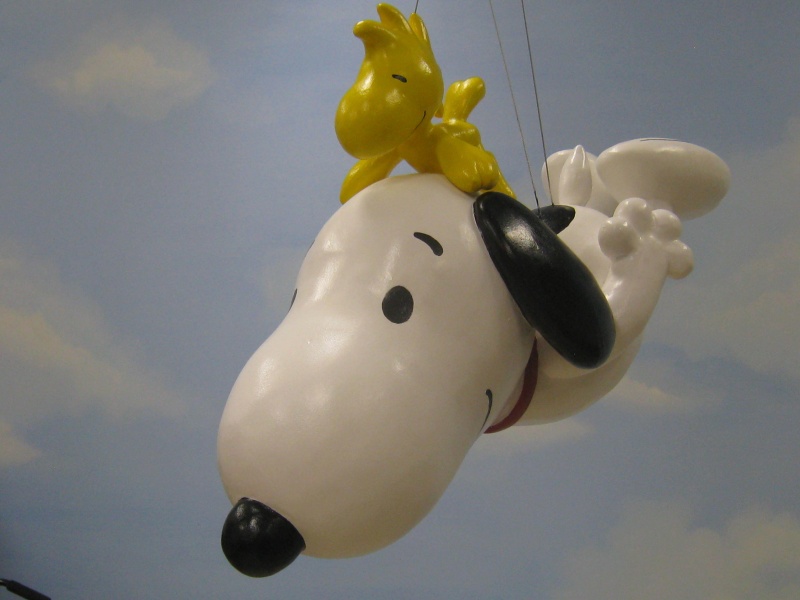 The beagle's clinched the title, no question about it, as Snoopy, the world's most famous companion with a wildly imaginative, supremely confident, canine master of disguise personality, prepares for his return to the 87th Annual Macy's Thanksgiving Day Parade®. On Thursday, Nov. 28, the newest Snoopy balloon will take flight along with his pal Woodstock marking another record-setting stint in the holiday spectacle. The Charles M. Schulz classic comic character will soar in his 37th Macy's Parade, cementing Snoopy's long-standing record for most appearances and most balloon versions, seven in total since the 1960s.
"Seeing Snoopy take to the sky for his record breaking 37th flight is truly an incredible thrill," said Amy Kule, executive producer of the Macy's Thanksgiving Day Parade. "As the many millions of Macy's Parade fans know, Snoopy and the Macy's Thanksgiving Day Parade are synonymous and this seventh iteration of this magnificent beagle and his rascally friend Woodstock will carve an indelible image in the sky as he has ever since the late 1960s."
"When the holiday season arrives, fans around the world immediately think of Peanuts," said Leigh Anne Brodsky, managing director of Peanuts Worldwide and Iconix Entertainment. "The classic television specials are treasures for fans of all ages, and of course Thanksgiving would not be the same without Snoopy in the Macy's Parade."
Snoopy will return to the sky over New York City for a holiday trip with his pal Woodstock perched on his head. Gliding down Manhattan, Snoopy and Woodstock will delight more than 3.5 million spectators and more than 50 million television viewers nationwide. Designed by the artists of Macy's Parade Studio in collaboration with the PEANUTS team, the newest Snoopy and Woodstock balloon giants are sure to live up to the incredible high-flying legacy of their predecessors.
Snoopy debuted in the 1968 Macy's Parade and has been a crowd favorite ever since. Over the years, Snoopy has taken on a variety of roles from an Astronaut (1969-1977) to an Ice Skater (1986-1987). From 1988 to 1994 he appeared as Ice Skater Snoopy along with his pal Woodstock. From 1999 to 2001 he partied down Manhattan as Millennium Snoopy. His last Macy's Parade incarnation saw Snoopy return as the Flying Ace (1968, 1978-1985, 2006-2011), hunting down the dreaded Red Baron.
The 87th Annual Macy's Thanksgiving Day Parade airs nationwide on NBC-TV, on Thursday, Nov. 28, 2013 from 9am-12pm in all time zones.