SPY: The Secret World of Espionage opens at Discovery Times Square in NYC, giving kids and families a fun and interactive peek into the world of CIA intelligence.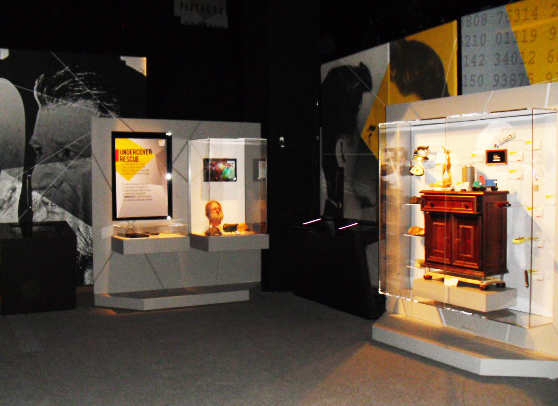 Discovery Times Square is known for hosting fascinating exhibits, and the latest is no exception. SPY: The Secret World of Espionage, the world's largest espionage exhibit, gives visitors an exclusive glimpse into the world of the CIA and the FBI that has never been seen before. New York City is the first stop on the exhibit's exclusive 10-city U.S. tour, so New Yorkers shouldn't miss out on the opportunity to view some very unusual technology.
The exhibit features oddities like a CIA-made robotic catfish, the British WWII two-man submersible named "Sleeping Beauty," and the photography bucket from the CORONA satellite. While there are many interesting artifacts to view, there's also no shortage of interactive fun. Almost every display features a touch-screen computer where visitors can do things like look up interesting events that occurred in a certain year or watch an exclusive spy video. Kids will especially love the station where they can have their picture taken and digitally disguise themselves by adding beards, jackets, and sunglasses to their image, or record their voices and alter them by lowering the pitch.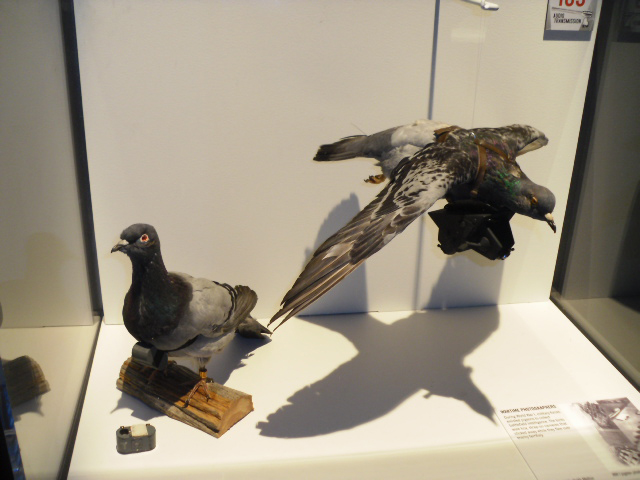 Another fun option is to test your sleuthing skills in the Laser Maze (think: the vault scene in Mission Impossible). While you may not walk away from it confident in your own acrobatic skills, you will definitely have a newfound appreciation for those of Tom Cruise.
"New York will get a thrill equivalent to opening an envelope marked 'top secret.' Espionage is so much more than what you see on TV—there are real dangers and incredible technologies involved, and SPY lets you experience it all. For the general public, visiting SPY will be a once-in-a-lifetime opportunity," says H. Keith Melton, the renowned author, historian, and international authority on spy technology.
Hours, Rates, and Birthday Party Specials
What: SPY: The Secret World of Espionage
Where: Discovery Times Square, 226 W. 44th Street, Midtown Manhattan
When: May 18, 2012 - March 31, 2013. Sunday-Thursday 10am-8pm; Friday-Saturday 10am-9pm. Last allowed entry 45 minutes prior to closing each night.
How much: $25; $22.50 seniors (65 and older); $19.50 kids ages 4-12
Birthday parties: Kids' parties can be booked at SPY for the group rate: $14 per child before June 1; $15 per child after June 1; one free adult ticket for every 10 kids. An optional add-on is to rent our Discovery's Classroom, where party guests can indulge in birthday cake, etc. before or after their exhibit tour.
For tickets and more info: discoverytsx.com