UPDATED MARCH 2014: Lend a little hand in your community, and make it a family affair! We've put together a guide to some places around Manhattan that need your help, including non-profit organizations, nursing homes, animal shelters, food pantries, and many more. Volunteer opportunities are available for children and adults alike. And remember - big or small, everyone has the power to make a difference!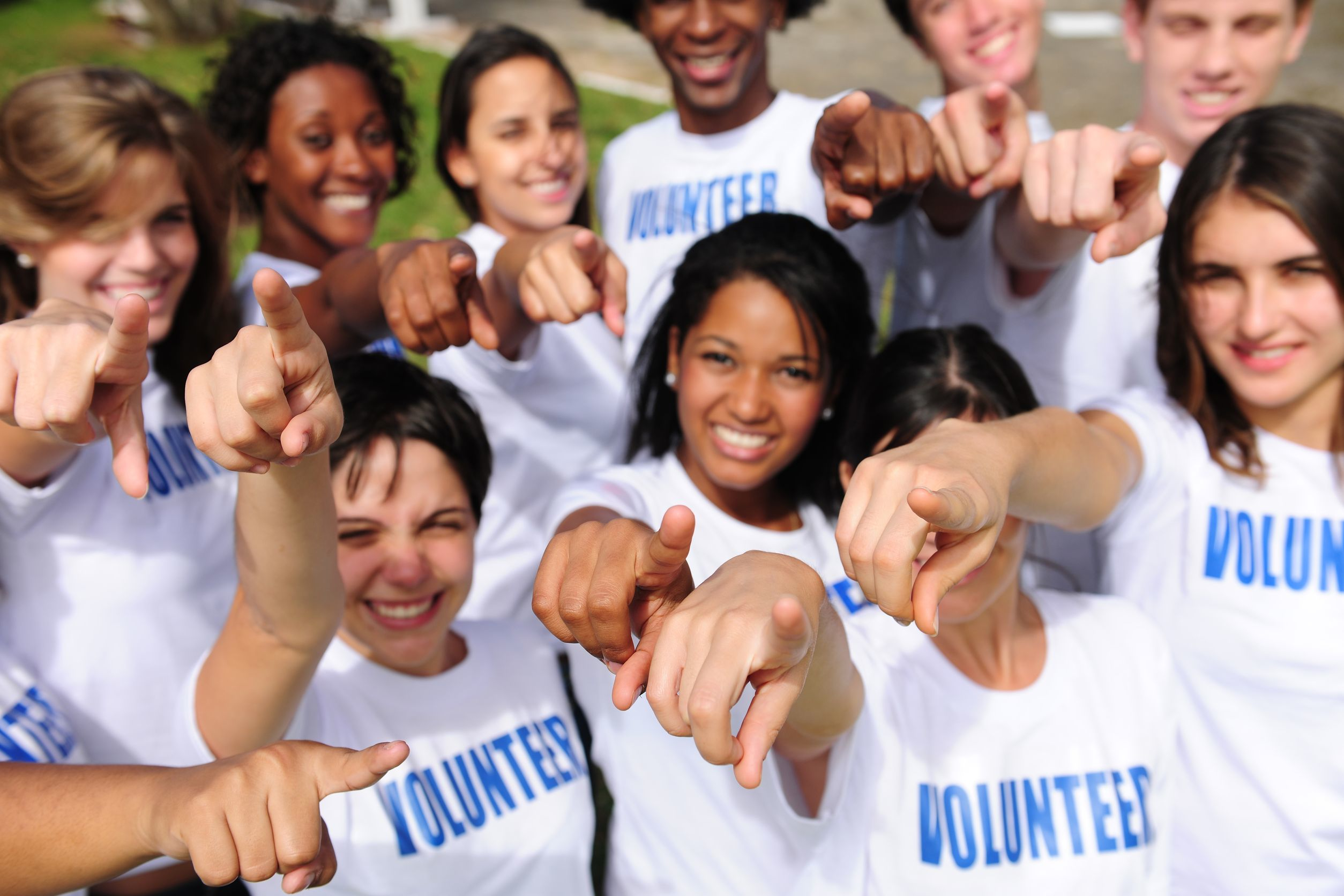 Become an Island Ambassador
Volunteers with the Governors Island Alliance (ages 14 and older) can serve as Island Ambassadors, welcoming the public to the island, helping orient visitors, and informing them about the island's past, present, and future. Volunteers work with children and other visitors at the island's Harbor Discovery Area and those ages 17 and older can assist with the free kayaking program. The island re-opens to the public on May 26. For more information, contact interim director of public programs, Christine Hsu at 646-820-7556 or [email protected]. Volunteer forms can be filled out online at governorsislandalliance.org/volunteer.
Create a Fairy Tale
Galli Theater, a Manhattan-based organization that brings original fairy tales and their age-old messages to kids and hosts programs that allow kids to express themselves through acting and theater, is looking for volunteers ages 16 and older to help with costume-making, set design, music, stage lighting, assistant directing, acting, fundraising, and more. Volunteers get free access to performances and receive certificates for their work. To volunteer, visit gallitheaterny.com and send an email expressing your interest in volunteering. For more information, contact Trisha or Simon at [email protected] or call 212-731-0668.
Donate Books
Donate new books and magazines to area children's hospitals such as the Morgan Stanley Children's Hospital of New York-Presbyterian (3959 Broadway, 212-305-2542; childrensnyp.org) or the Komansky Center for Children's Health of New York-Presbyterian at Weill Cornell Medical Center (525 E. 68th St., 212-746-4908; cornellpediatrics.org).
Feed the Hungry
If you're looking to spend a few good hours helping those in your community, head to the Food Bank for New York City to help with the Warehouse Repack Program at the 90,000-square-foot warehouse in Hunts Point, Bronx. Last year, more than 900,000 meals were repacked for hungry New Yorkers, and there's always a need for an extra set of hands to help break down and assess the quality of the food and products. The program accepts groups of 10 to 50 volunteers from corporations, schools, etc. The Community Kitchen and Food Pantry is located in West Harlem and is looking for volunteers in their work of distributing hot meals and choices of pantry food to low-income New Yorkers (looking for 8-10 volunteers per shift). For more information on how to help at the Food Bank, visit volunteer.foodbanknyc.org. Main office: 39 Broadway, 10th Floor.
Get Empowered
The Youth Empowerment Program of Puppetry Arts (YEP!) is an arts- and civics-based youth development program for students ages 10-18 that empowers them to be stronger, proactive, and responsible citizens while building interactive relationships with each other and the community. The program provides projects such as group art programs, mentoring, professional support, youth-led community outreach, and volunteerism. Students ages 16 and older can volunteer at community events. Students younger than 16 can volunteer with their parents as a family at community events. Partnering with NYC schools in all five boroughs, YEP! targets teenagers from all backgrounds with special efforts for those that live within environments that lack significant role models or positive reinforcement from family or community. If your school or organization is interested in participating in YEP!, email Tim Young at [email protected]. Puppetry Arts also offers internships, administration assistant positions and many more volunteer opportunities for all ages; visit puppetryarts.org for more information.
Project HAPPY at Hunter College's downtown campus (425 E. 25th St.) strives to improve the well being of NYC's youth and young adults with disabilities by providing them with the opportunity to participate in and be successful with individual and team sports and recreational activities. Volunteers ages 13 and older act as camp counselors and can help out in a variety of programs, from arts and crafts to weight training, dance, Frisbee, and even badminton. Volunteers must be at least 15 year old to help out with swimming classes. Volunteers must attend a one day, four-hour orientation session, which occurs twice a year. After completing orientation, volunteers make a 12-week commitment to help out on Saturdays. Contact Penny Shaw at 212-772-4613 or [email protected]. For more information on Project Happy visit project-happy.org.
Go Green
GrowNYC (grownyc.org)'s environmental education program implements a service-learning model, where students go out into their communities to make real changes in the areas of conservation and alternative energy. Common activities include tree planting along the Bronx River and further upstate, during which students learn about habitat restoration and why trees are important to our ecosystem, along with watershed maintenance, during which students learn how they can help keep watersheds clean and ensure the city has healthy drinking water. Students can also become part of the Greenmarket and Youthmarket, which promotes cooking and various community outreach opportunities. GrowNYC does not formally accept volunteers younger than 18, but middle school and high school students throughout the five boroughs can get involved through programs in their schools. If your child's school is interested in getting involved with this program, contact Mike Zamm at 212-788-7932 or [email protected].
The goal of MillionTreesNYC, an NYC Parks and New York Restoration Project initiative, is to plant and care for one million trees in New York City's five boroughs by 2017. Volunteers of all ages can help plant trees, get involved in tree stewardship, participate in tree care workshops, and learn about urban forestry. The project's website offers plenty of educational activities for kids as well through trivia quizzes, and games. Million Tree NYC is constantly updating its calendar with dates for upcoming TreeLC events and Care Captain Training days.For more information on these and other volunteer opportunities, visit milliontreesnyc.org. For questions regarding tree care, email [email protected].
Partnerships for Parks helps New Yorkers work together to make neighborhood parks thrive. The organization has a diverse, growing network of dedicated park volunteers and groups and it provides opportunities for them to celebrate their parks, become more effective leaders in their communities, and work with government to affect decisions about their parks. Partnerships for Parks is a joint program of City Parks Foundation and the New York City Department of Parks & Recreation. For more information on how to get involved, visit partnershipsforparks.org.
Help the Homeless
The Partnership for the Homeless offers volunteer opportunities for kids ages 12 and older (kids 5 and older must have a parent). Volunteers are needed for the organization's one main annual event—a Children's Holiday Party in December. More volunteer opportunities may be available on the website. For more information, contact Ed Snowden at 212-645-3444 x107 or [email protected]. pfth.org.
Make a Wish Come True
The Make-A-Wish Foundation of Metro New York (metrony.wish.org) grants the wishes of children with life-threatening medical conditions. Children in kindergarten through 12th grade can participate in Kids for Wish Kids, a program that develops project ideas to fundraise for Make-A-Wish. Take part on your own or recruit others to help. Volunteers don't need to raise enough to sponsor a whole wish, but every little bit helps a wish come true. A bake sale, pajama days, car wash, read-a-thon, or penny drives are all great ways to start raising money. Make-A-Wish will provide balloons, buttons, banners, and other MAW items to sell. For Kids for Wish Kids, contact Kathie Lombardi at 516-944-6212 x141. For other volunteer opportunities, contact volunteer services coordinator Sarah Jacobs at 516-944-6212 x130 or [email protected].
Serve Your Community
March is Red Cross Month. The American Red Cross provides relief to individuals affected by disasters and helps people prevent, prepare for, and respond to emergencies. Parents and kids ages 13 and older can help with mailings, hand out flyers at fundraising walks, help with fundraising events, or come up with their own projects to raise money for the Red Cross. Teenagers ages 14-18 can join or start a Red Cross Club at their high school. For more information or to fill out the volunteer application form, visit nyredcross.org/volunteer.
Spread Kindness
The New York program site of Room to Grow, a nonprofit organization that strives to enrich the lives of babies born into poverty, is looking for dedicated volunteers to help prepare in-kind donations for families, organize collection drives, assist with fundraising, and get involved with many other special projects. High school student volunteers help organize and prepare inventory of infant and toddler clothing, toys, books, and equipment during the week for four-hour sessions. For weekly volunteers, an application and three-week trial period are required, after which the individual is a more permanent member of the Room to Grow volunteer program. Space is limited. Room to Grow is located at 54 W. 21st St., #401. To volunteer, call 212-620-7800 or email [email protected]. For more information on the organization, visit roomtogrow.org.
Spring Clean Your Closet
Donate your gently used clothing, shoes, and textiles at GrowNYC Greenmarkets throughout the city. Enlist your kids in the process of cleaning out their closets before springtime. It can even turn into a fashion show to see what still fits. Take your kids with you when you donate the clothes so they can see the impact of their good efforts. For more information, visit grownyc.org/clothing.
Drop-off locations include:
• 97th Street Greenmarket, West 97th Street and Columbus Avenue; Fridays 8am-2pm
• Tompkins Square Greenmarket, East 7th Street and Avenue A; Sundays 8am-4pm
• Union Square Greenmarket, 17th Street and Union Square West; Monday and Saturday 8am-4pm
You can also check with your local Salvation Army thrift store for instructions on donating clothes:
• 536 W. 46th St.; 212-757-2311
• 208 E. 23rd St.; 212-532-8115
• 112 Fourth Ave.; 212-673-2741
• 26 E. 125th St.; 212-289-9617
• 208 Eighth Ave.; 212-929-5214
• 268 W. 96th St.; 212-663-2258
Start Your Own Project
DoSomething.org is one of the largest organizations in the United States that helps young people rock causes they care about. Kids ages 12 and older can take action all year through Do Something's campaigns and their own projects (apply at dosomething.org/clubs). For more information, call 212- 254-2390 or visit dosomething.org.
Support a Senior
At local nursing homes and rehabilitation centers, an afternoon of your company can make all the difference to someone. Take the opportunity to tackle a craft project or just sit and talk with a senior resident. If your family really wants to devote some time, you can "adopt a grandparent" and invite him/her to dinners and holiday parties. Below are several nursing homes that accept volunteers:
The Cabrini Center for Nursing and Rehabilitation is looking for dedicated teens to assist with administrative and clerical work in the center's office located at 220 E. 19th St. Volunteers must be in high school and can act as clerical assistants as the center deals exclusively with their patients at their homes. To volunteer, call 212-358-6290.
DOROT, an organization that mobilizes volunteers to improve the lives and health of the elderly and help them live independently, is looking for high school teens to volunteer with the teen internship program or with a parent/guardian. Volunteers visit the elderly, provide reading assistance for the visually impaired, help with shopping and other errands, and more. The organization is located at 171 W. 85th St. in the Upper West Side. To volunteer, visit dorotusa.org.
Volunteers of all ages (if under 18, accompanied by a parent/guardian) can volunteer with the Jewish Association for Services for the Aged to pay friendly visits to residents of senior centers during the holidays, collect much-needed goods, and more. For more information, contact director of volunteer services Sarah Savago at 212-273-5291 or [email protected]. For more information, visit jasa.org/volunteering. The Manhattan service center is located at 247 W. 37th Street, 9th Floor.
Teenagers ages 16 and older can help out at The Carter Burden Center for the Aging in any one of its volunteer programs. Volunteers aid senior citizens and their families in the community through a variety of programs including grocery shopping, computer instruction/training and a Meal-on-Heels service (younger kids around 11-12 can participate in this program as well accompanied by an adult) where meals are prepared and delivered for seniors living at home. Volunteers can help with the Carter Burden Luncheon Club located at 351 E. 74th Street by preparing meals in the kitchen, distributing food, and cleaning up. The Telefriend program is a unique service where volunteers call homebound seniors just to chat and check-in on a friendly basis. The Friendly Visit program works to match a volunteer with a senior who shares similar interests and hobbies so the volunteer can visit the senior at his or her home, go on walks, or just have a friendly conversation. The center is located at 1484 First Ave. on the Upper East Side. For more information on how to volunteer, contact volunteer coordinator Rachel Becker at 212-879-7400 or [email protected].
Use Common Cents
Students in schools across the five boroughs can participate in Penny Harvest, the largest children's philanthropy in the US, to raise money for different causes, including animal rescue and homelessness. Children ages 4-14 have collected pennies and turned them into grants for community organizations. Volunteers can also complete neighborhood service projects through Penny Harvest. The Run for Change event, scheduled for June 7 in Manhattan, is a run-walk event to support Penny Harvest. Schools and students come to support the hard work to celebrate the efforts their work. Fundraise for this event or volunteer to staff it; visit celebration.commoncents.org for more information or to sign up. For more information on Penny Harvest, visit commoncents.org or contact Gracie Rifino at 212-736-6437 x114 or [email protected].
Walk for a Cause
Head to nymetroparents.com/walks to find fundraising walks in your community. Walking together for a cause can bring your family closer together while supporting a worthy organization. It's also a great way to get outdoors, add exercise, and make new friends. Most charity walks in the Connecticut and the New York metro area take place in the spring and fall. Be sure to plan ahead, because the sooner you register, the longer you have to raise money for the cause. Coming up: Give Hope Walk in April, Bark for Life of Riverside Park NYC in May, AIDS Walk New York in May, Walk Now for Autism Speaks, Great Strides: Taking Steps to Cure Cystic Fibrosis in June.
Work for Water
The UNICEF Tap Project is a nationwide campaign that affords everyone the opportunity to help provide the world's children with safe, clean water. We don't usually think twice about the quality of our water but more than 900 million people around the globe do not have access to clean drinking water and approximately 4,100 children perish from water-related illnesses daily. A one-dollar donation can provide a child with clean water for 40 days, or 40 children with access to safe water for one day. World Water Week (March 19-25) will raise awareness of the world water crisis and vital funds to help millions of children it impacts daily. Kids can join the cause by organizing a lemonade stand, bake sale, car wash, or similar fundraising event and donating their proceeds. Visit unicefusa.org/volunteer to sign up and find a list of ways to get involved.