Urgent care center CityMD recently opened its Murray Hill location, making it CityMD's seventh urgent care center in New York City. The location provides walk-in medical care for New York City residents, and treats ailments such as broken bones and minor injuries, as well as vaccinations and lab services.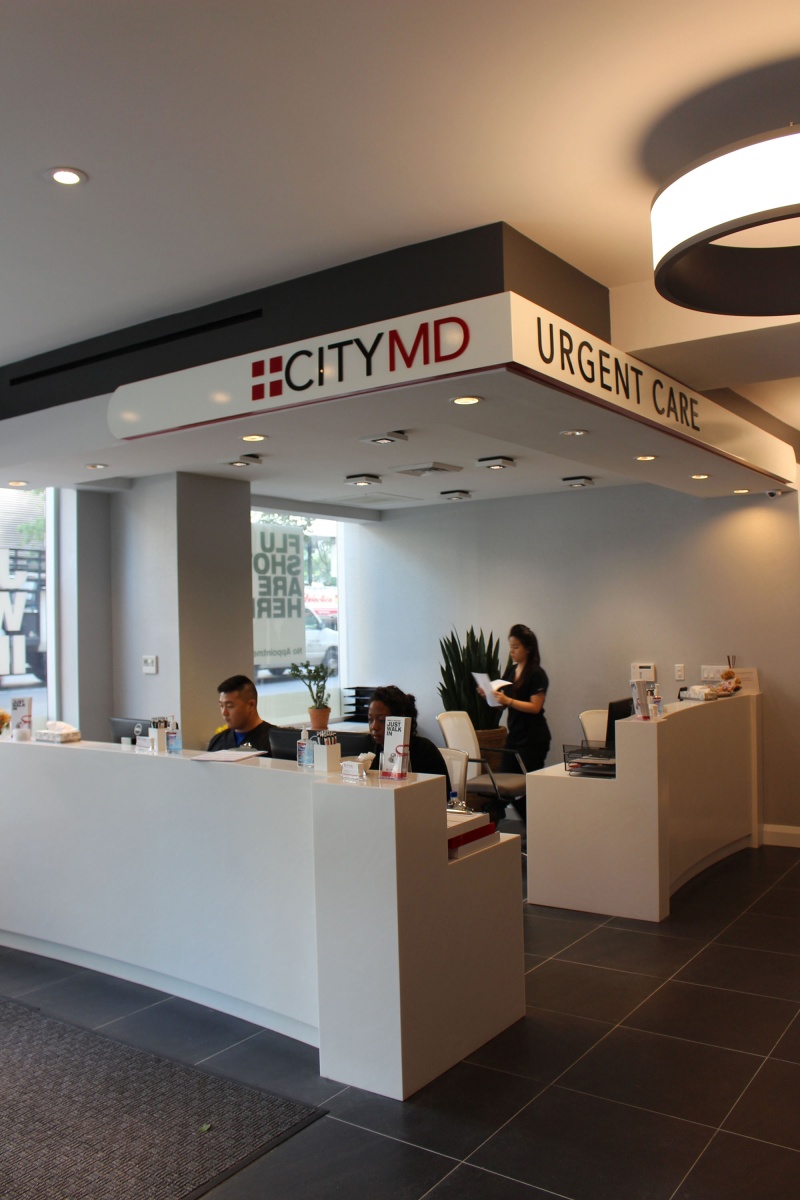 The reception area at the
Murray Hill location
CityMD, an urgent care center with six local sites, opened its new site in Murray Hill on Aug. 30. The center provides medical services including injury care, vaccinations, pediatric care, laboratory services, and after-care.
"Everywhere in America, especially in New York, there is a problem of a lack of access to health care," chief experience officer Calvin Hwang says. "Every community we are going into doesn't have this kind of convenient facility that is needed, very much needed."
CityMD aims to offer fast, comprehensive, and professional health care to its patients. It employs approximately 60 physicians citywide, with two to three doctors at each location. Rather than making an appointment in advance, patients can walk in and be seen by a doctor in less than 10 minutes and be taken care of in less than an hour.
The center also has two locations on the Upper East, as well as locations on the Upper West Side, Columbus Circle, Flatiron District, and Union Square. In December, CityMD aims to open locations in Brooklyn—Bay Ridge and Downtown Brooklyn—as well as a location in Astoria, Queens.
CityMD's newest site is open Monday-Friday from 8am-10pm and weekends from 9am-9pm.