CITYKIDS Preschool, a preschool that recently opened in Inwood, focuses on children learning through play and early childhood development including cognitive, emotional, physical, and social development. The Manhattan preschool also offers parenting workshops such as how to apply to kindergartens and where children should be developmentally for their age.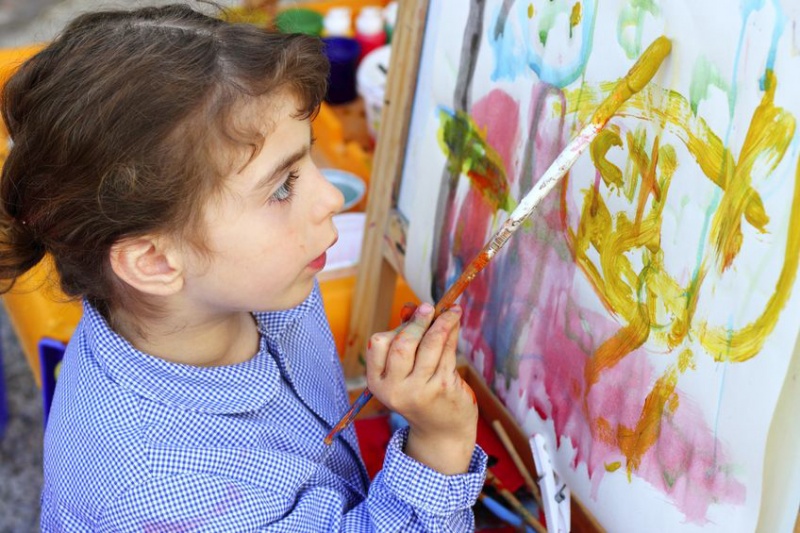 At CITYKIDS Preschool, children learn to express themselves through art.
A new preschool recently opened in the Inwood area bringing a balanced mix between playing and learning to its students. CITYKIDS Preschool caters to children ages 2-5 and offers day care hours in a preschool setting. The first of its kind in the neighborhood, the school teaches a creative curriculum offering enrichment classes in art, music, language, science, and yoga each day.
"We don't want [the kids] to feel like, Oh, I have to go to school tomorrow," says executive director Jennifer Mejia-Da La Cruz. "They should wake up and be excited to go to school and learn."
CITYKIDS is an extension of CITYBABY, a nursery center, so that children in the CITYBABY program can continue with the school through preschool. The preschool's program covers cognitive, emotional, physical, and social development. The school is focused on the immediate development of its students, as well as ensuring that each child is provided with the skills necessary to be successful throughout their lives.
CITYKIDS also offers free weekly workshops for parents, covering topics such as how to apply for kindergarten and pre-k, and going over where a child is supposed to be developmentally.