COCO-MAT, an environmentally friendly furniture company for children, is opening its only U.S. location in SoHo. The company manufactures sustainable furniture using all-natural materials and environmentally friendly construction methods.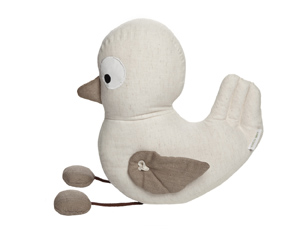 COCO-MAT, an award-winning producer and retailer of all-natural bedding and environmentally friendly furniture, is opening a new mini-shop devoted to its popular line of children's products inside the company's SoHo location, COCO-MAT's first stand-alone store in the U.S. The mini-shop will be the only location in America selling COCO-MAT's line of kid friendly furniture and products which includes crib mattresses, beds for school aged children, desks, bookcases, pillows, curtains, and more. Many of COCO-MAT's products are handmade and imported from their privately owned factories in Xanthi, Northern Greece, where the company was founded. COCO-MAT is one of the world's fastest growing furniture companies with 60 stores in 11 countries and global sales totaling $70 million in 2011 alone.
Parents the world over have chosen COCO-MAT's products for their children's rooms because they are nontoxic, hypoallergenic, and handcrafted using 100-percent natural materials and environmentally friendly manufacturing methods. COCO-MAT's mattresses are constructed without the use of metal springs and instead use multiple layers of the finest all-natural materials. The company refrains from treating all its furniture products with chemicals and relies exclusively on ecological, nontoxic, nonaggressive dyes if materials are not used in their natural state and color. COCO-MAT manufactures its products in the most sustainable way possible, with excess materials gathered after the making of its mattresses typically having a 96-percent recycling rate.
"We are thrilled to be offering a wide range of our children's products, so parents can see firsthand the love and care we put into handcrafting all of our furniture while using only the finest, all-natural materials," says COCO-MAT founder Paul Efmorfidis. "Parents the world over have made COCO-MAT's products a part of their home and we are excited to be providing American families the first opportunity to buy our products in a retail shop."
COCO-MAT's 5,650 square-foot New York store is located at 49 Mercer St. between Broome and Grand streets in SoHo. It features a specially designed "sleeping suite" that allows children and parents to test mattresses in a private, enclosed space. The store features a look and feel that exemplifies COCO-MAT's philosophy of graciousness and includes a kitchen providing free refreshments to children and adults daily. COCO-MAT opened the New York space this year as part of its long-term commitment to expand its presence in North America.
COCO-MAT invites customers to "sleep on nature" through its mattresses made from 100-percent natural materials. The company's beds are constructed of multiple layers of all-natural materials, including tropical coconut fibers, seaweed gathered from Greek beaches, fibers culled from cactus plants, horsehair treated with natural rubber, goose down, and wool. The beds provide optimal, elastic support to the human body, without the use of metal springs. The mattresses are set atop ergonomic bases made from solid wood like pine, oak, and beech. The beds are each made per order, in line with the dimensions and requirements given by the customer.
See also:
Stuff We Like: Fun Ways to Stay Hydrated