Columbus Gym, part of Columbus Pre-School, plans to offer a combined gymnastics and music class for toddlers. The program, Move and Groove, helps with kids' motor skills and keeps them active, and helps with their social-emotional development.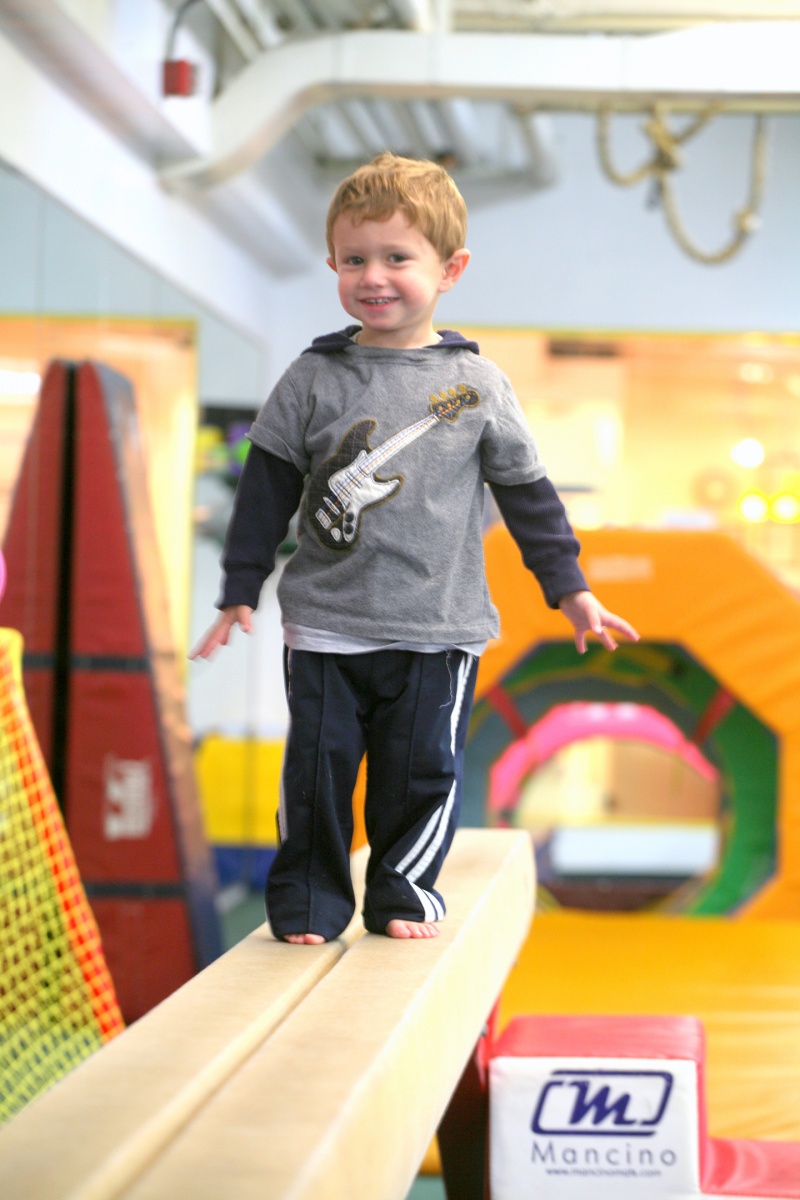 Children will work on gymnastics skills before a music lesson in Move and Groove at Columbus Gym.
Columbus Gym, a 3,000-square-foot gymnasium, is planning to offer a new program in the fall. Move and Groove combines gymnastics and music for children ages 18 months to 3 years old. The 70-minute class will take place Wednesdays at 10:45am and Thursdays at 10:30am.
The first 40 minutes of the class will be the gym's typical gymnastics program, which includes tumbling mats, obstacle courses, trampolines, bars, beams, parachutes, bubbles, motor activities, sports stations, and coordination exercises. Parent involvement is recommended.
During the second portion of the class, Columbus Pre-School's music teacher leads a music session for the children. For 30 minutes, kids can play instruments, dance, and sing to concert music and interactive songs.
"Music is a really good jumping-off point for their social-emotional development," says Kiah Gluck, director of marketing. "This is an aspect of development that we think is important to encourage."
In addition, Columbus Gym updates its gymnastics equipment each year. "We go to meets and make sure we are always up to date," says Gluck, who is proud to add that the gym is going into its 26th year.
Move and Groove is open to all members of the community and costs $850 for 18 classes.