Manhattan's DanceSport recently began offering its junior ballroom program for ages 5-16. The dance classes teach children discipline, partnership and teamwork skills, and a variety of dance styles including rumba, jive, waltz, and tango. Children in the program also participate in competitions. DanceSport is also offering a discount for Big Apple Parent readers.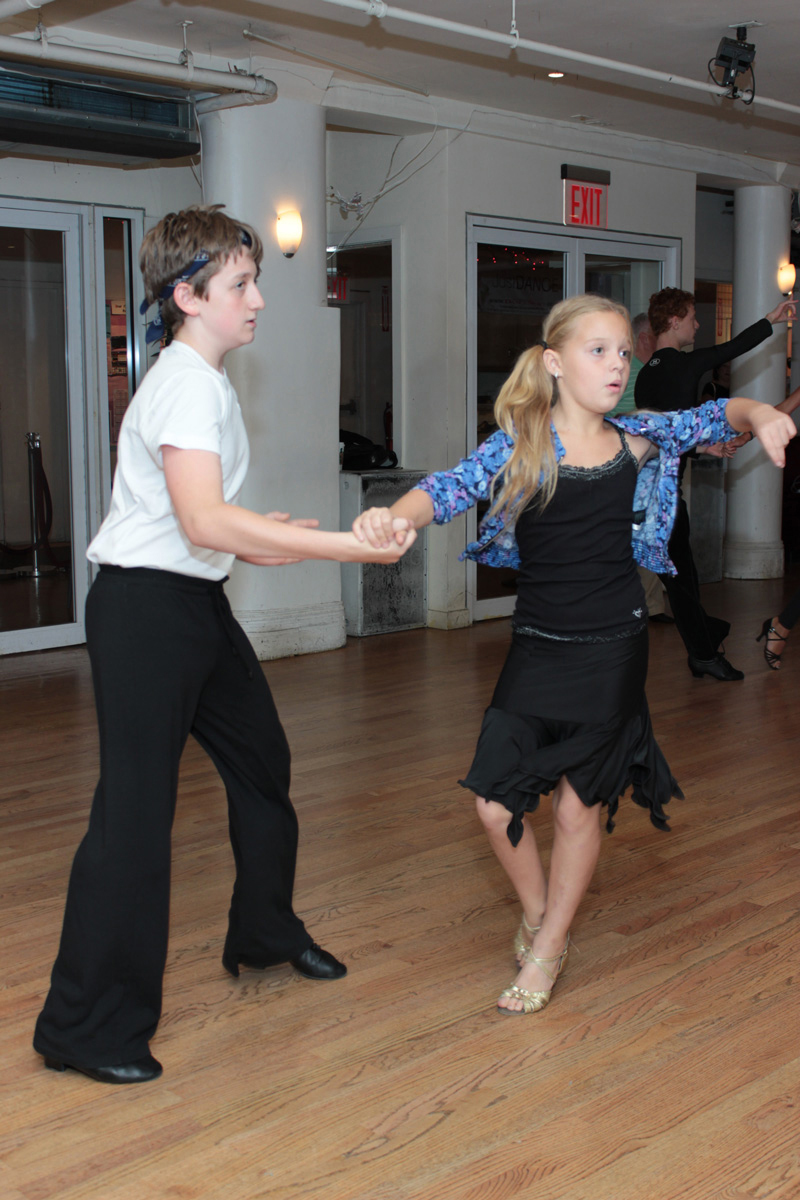 Students in the Junior Ballroom
program learn partnership skills
through teamwork.
The largest grossing dance studio in the country has introduced a junior ballroom program for kids ages 5 to 16. Started 30 years ago in the middle of Manhattan, DanceSport has nine ballrooms open seven days a week featuring group or private classes for kids and adults.
"Kids in the junior program not only learn to discipline their minds and bodies, but also learn partnership skills through teamwork," says April DeBock, managing director at DanceSport. Students learn rumba, cha-cha, jive, samba, waltz, foxtrot, tango, quickstep, and Viennese waltz throughout three semesters. Beyond learning the choreography, students learn about social interaction, music, and rhythm, all while getting a full body workout.
Kids also compete in approximately 15 to 20 competitions a year, either dancing with a partner in their age group or with an instructor. Learning at their own speed in a disciplined program, kids learn from experienced instructors, some of whom are featured on shows like Dancing With The Stars.
Bring this Big Apple Parent article or show the article on your mobile device when signing up for a class to receive $50 off the registration fee.