Ecole International de New York, a bilingual elementary school, added a middle school program starting with a sixth-grade class this September. The French-English bilingual international school in Manhattan aims to have students become bilingual within a few years.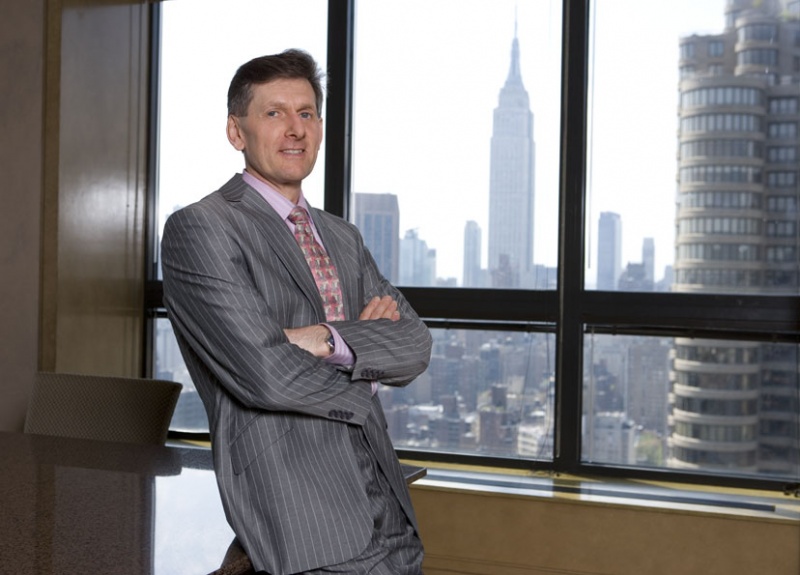 Co-founder and director Yves Rivaud
Manhattan's French-American bilingual school Ecole International de New York recently expanded its academic programs to offer middle school classes, beginning with a sixth grade program this September. The sixth grade class currently has students retained from last year's fifth grade class as well as five international students from Europe and China.
Ecole International's goal "is to teach both French and English programs dictated by the national core program and New York State curriculum," says school co-founder and director Yves Rivaud. "We teach two-thirds of the time in French and one-third of the time in English."
The school's core subjects include math and science, taught in French and English; English language arts and French reading; and social studies in English and French history and geography in French. All classes have two teachers, one French and one American who work together to fuse the two programs together. Students are introduced to Mandarin in third and fourth grades and continue to learn it and Spanish in fifth and sixth grades for three hours per week.
The small size of the school—classes have 18 students—allows for individualized and personalized instruction. "We want the students to have all the help they need to become exposed to the foreign languages and become bilingual within a few years," Rivaud says.