Elliott's Gymnastics, an Upper West Side facility that offers children's movement classes, recently announced its summer camp. The summer camp is English-Spanish bilingual.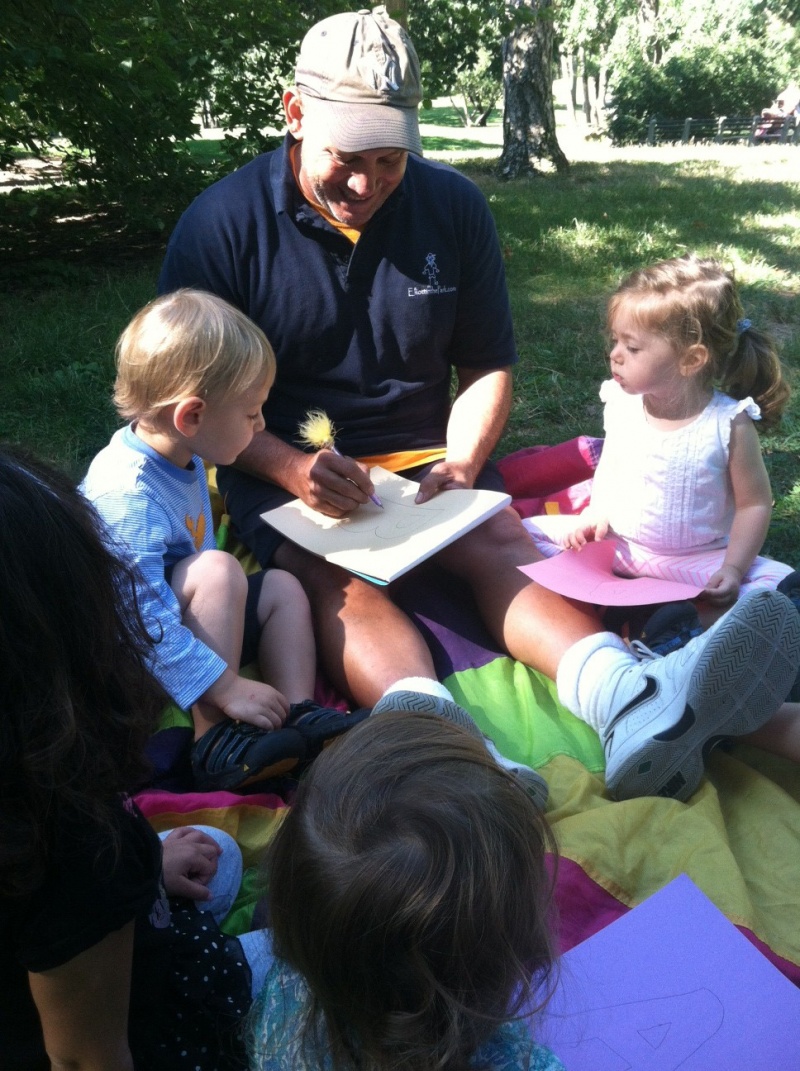 Elliott Cortez, Ph.D., leads an outdoor session of Kids in Bloom.
As an extension to its preschool alternative Kids in Bloom, Elliott's Classes will offer a camp for children ages 2-4 from June 9 through the end of August. This bilingual program in English and Spanish will offer children a creative and active experience Monday through Friday from 9am-12:30pm. Children will participate in activities such as art, music, story time, and gym, which follow the "Elliott Method," designed by child physiologist Elliott Cortez, Ph.D.
With more than 25 years of experience on the Upper West Side, Cortez combines movement science with child development theory to create a unique, success-based environment that helps children develop learning, speech, listening, and social behavior skills. Elliott's Classes is dedicated to its students' development, and it strives to create a supportive culture for students and their families.
"We are unique in the way that we create a community and family for each individual, whether it is the grown-up or child," says Megan Roche, office manager at Elliott's Classes.
To be more flexible for families and their summer schedules, payment for the program is offered on a $125 per day basis. This allows students to attend the days and weeks that are convenient for them. It is also a gentle separation program, meaning grown-ups can drop off or stay with their children throughout the program if they like.