Our roundup of fun and low-cost things to do with kids in Manhattan this July includes a Global Family Day in Central Park, a festival for MLB fans in Midtown, outdoor concerts at Madison Square Park, and more family events throughout New York City.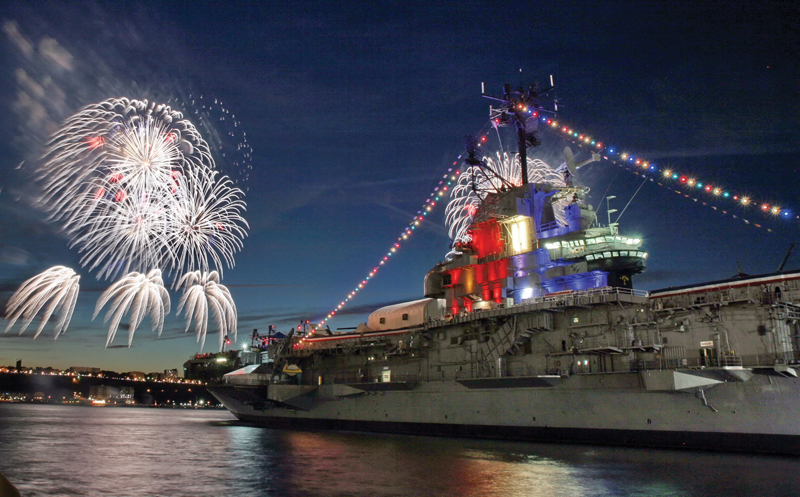 Happy Fourth of July!
Throughout NYC
July 4
The home of the brave and the land of the free is getting ready for another birthday, and in the city that means balcony barbecues, beach days, and fireworks over the Hudson River. Best of all, NYC is chockfull of kid-friendly events on the 4th--check out our full list!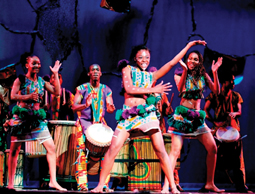 Global Family Day
Rumsey Playfiend in Central Park, Upper East Side
July 7
SummerStage Kids presented by Disney brings Global Family Day back to Central Park this summer with performances from contemporary circus performers, musicians, dancers, and more. The day is dedicated to engaging children and their families through unique performances, and there will also be activity stations for kids who prefer some hands-on fun. Some of the performers at this day out in the park include The Carpetbag Brigade, Nemcatacoa Teatro, Elizabeth Mitchell, Natural Expression Rhythm Band, ASE Dance Theater Collective, and Ifetayo Youth Ensemble (pictured). The event will have a "junior pirate and princess" theme, so your little ones are invited to come dressed as swashbucklers and royal highnesses—they'll have a chance to take photos with Disney's Pirate Jake and Princess Sofia. The whole family can enjoy fun activities, games, prizes, and rocking out with the Radio Disney Road Crew. FREE!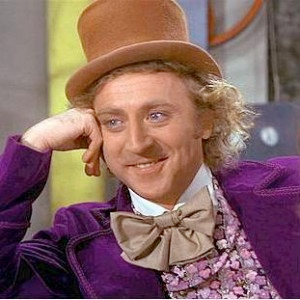 Outdoor Screening of 'Willy Wonka and the Chocolate Factory'
Bryant Park Lawn, Midtown
July 8
Watch Willy Wonka and the Chocolate Factory on the big screen from the lawn in Bryant Park. This fantastical musical based on Roald Dahl's classic story stars Gene Wilder as the eccentric genius Wonka, who leads five children with golden tickets on a magical tour revealing the incredible secrets of his candy palace (1971; 98 minutes; rated G). Bring a picnic and arrive early (lawn opens at 5pm) to claim your spot, as these film screenings are very popular. The film begins at dusk, between 8pm and 9pm. FREE!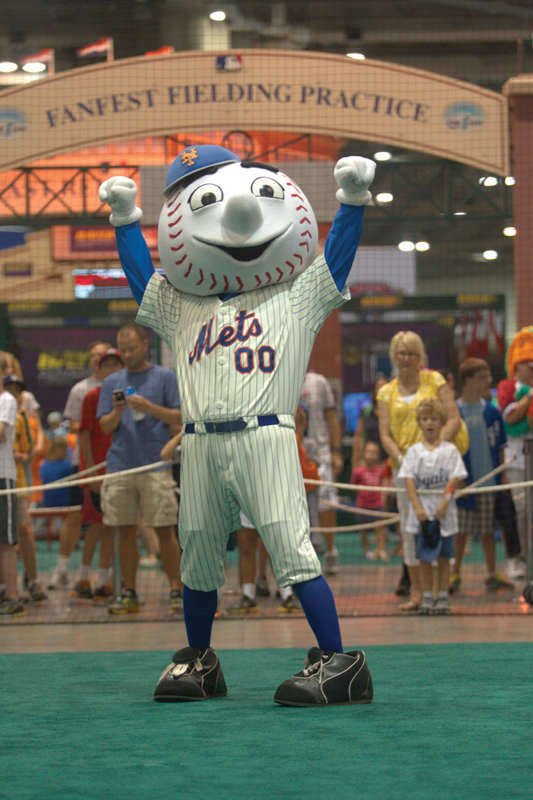 T-Mobile All-Star FanFest
Javits Center, Midtown
July 12-16
Are you ready for the Major League Baseball 84th annual All-Star Game hosted by the Mets and the fanfare that surrounds it? If not, get out your baseballs and your bats because MLB is hosting All-Star Week at Citi Field and will be celebrating with a large indoor, interactive fan experience and a celebrity softball game. Families can stop by T-Mobile All-Star FanFest at the Javits Center from July 12-16 to capture all the thrills and excitement of baseball in one place as they experience the largest interactive baseball theme park in the world. Visitors will experience exhibits from the National Baseball Hall of Fame and Museum, batting cages, baseball clinics, free autograph sessions with former Hall of Famers and MLB legends, memorabilia, and more.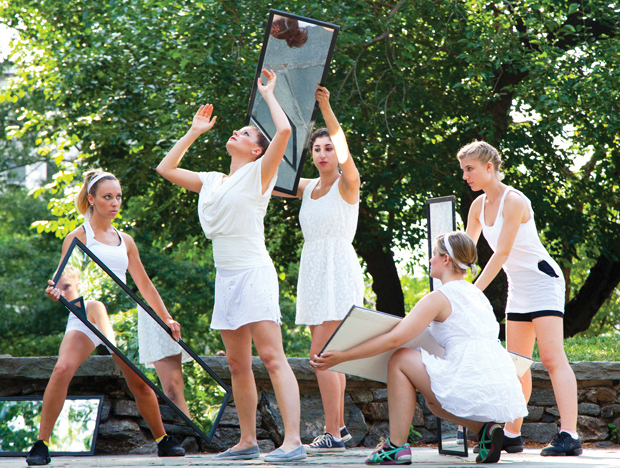 ChEck Us OuT Dance Festival
Summit Rock in Central Park, Upper West Side
July 13
ChEckiT!Dance invites dance enthusiasts of all ages to unroll a blanket at Summit Rock in Central Park, sit back, have a snack, and enjoy ChEck Us OuT Dance Festival, a family- and eco-friendly event. The third annual event of its kind, the evening celebrates female choreographers with work from more than 10 female choreographers at various stages in their careers from across the United States and abroad. ChEckiT!Dance is an all-female modern dance company with a focus on gender issues, female identity, objectification, and the exploration of traditional gender roles. Seeking to create a crack in the stereotypical infrastructure of female standards and archetypes, these dance numbers are perfect for bringing awareness and confidence to young women and men alike. FREE!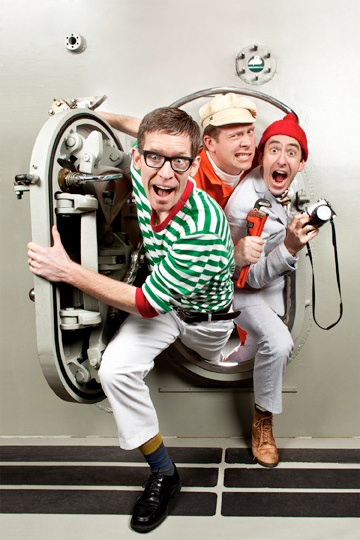 Recess Monkey in Concert
Madison Square Park, Gramercy
July 16
Recess Monkey is the nationally celebrated trio of teachers from Seattle who have been praised for their high-energy, kid-driven songs. Bandmates Drew, Jack, and Korum have a pitch-perfect understanding of what gets kids excited, so be prepared to move and groove to their upbeat, clever, and slightly zany tunes. FREE!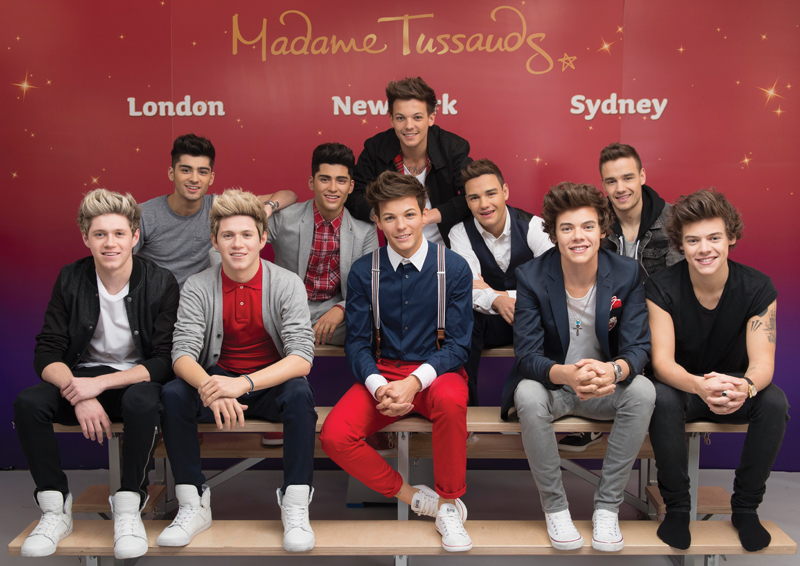 One Direction at Madame Tussauds
Madame Tussauds New York, Times Square
July 19 – October 11
You probably recognize the boys from One Direction as singing and dancing superstars, but soon they'll be famous for another reason—they'll be immortalized as wax figures at Madame Tussauds. The boys arrive in New York on July 19 and will be on view for three months. For a sneak peek at the lifelike wax figurines, visit madametussauds.com/1d.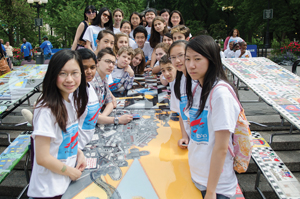 A View from the Lunchroom
Marcus Garvey Park and Central Park
Through August 31
LeAp, or Learning through an Expanded Arts Program, is a nonprofit organization committed to improving the quality of public education through a hands-on, arts-based approach to teaching the academic curriculum. In May, LeAp launched the largest student exhibition in New York City parks' history with a public art exhibition in Union Square titled A View from the Lunchroom: Students Bringing Issues to the Table. The exhibition features work created by student artists and activists who addressed major community issues, from gun violence to teen pregnancy, child abuse to Hurricane Sandy, animal abuse to bullying. The students participating come from 10 New York City schools located in all five boroughs, and the 10 large-scale works of art have been installed in 10 community parks citywide and will be on display through the end of August. The exhibition is on view in Manhattan at Marcus Garvey Park (121st Street and Madison Avenue) and at Central Park (85th Street at the basketball courts). FREE!
More Fun
Find amusement parks in NY, NJ, CT, and beyond
Choose from our list of cool family day trips and destinations near NYC
Search for more fun family activities in our full calendar of events