Manhattan ballet company Gelsey Kirkland Academy of Classical Ballet now offers an after-school ballet program for aspiring professional dancers.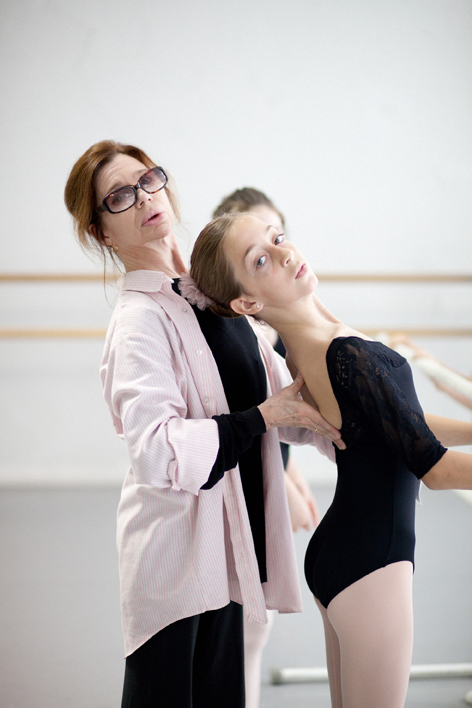 Gelsey Kirkland helps a ballet
student with technique during
a recent summer intensive.
A new studio company, Gelsey Kirkland Academy of Classical Ballet is offering an after-school kids program for those interested in pursuing their dreams among professionals. The school trains full-time professionals and caters to children who wish to dance recreationally. The after-school program is aimed toward children in Manhattan, although a good amount of the students come from other states and countries.
Founder and artistic director Michael Chernov speaks of ballet for children highly, "[Ballet] helps a child to realize that there is something deeper, and because they really love it and can be apart of this extraordinary bubble and artistic world, they can see that there is something achievable and reachable for them if they work hard and love what they're doing."
The children's program was created for children ages 3-11 to develop creative movement skills, musicality, rhythm, coordination, expression, character, and confidence. Children who exhibit exceptional skill are eligible to be chosen to join the pre-professionals, eventually joining the full time program. Along with offering ballet classes and a fun time, the school also provides an atmosphere that that parents don't want to leave.
The company's inaugural performance is The Nutcracker, and students from the academy will perform with members of the Gelsey Kirkland Ballet at the Michael Schimmel Center for the Arts at Pace University.