Greenwich House Music School will begin offering Suzuki Violin and musical theater classes for kids in Manhattan, as well as a rock band jam session, in it's fall term.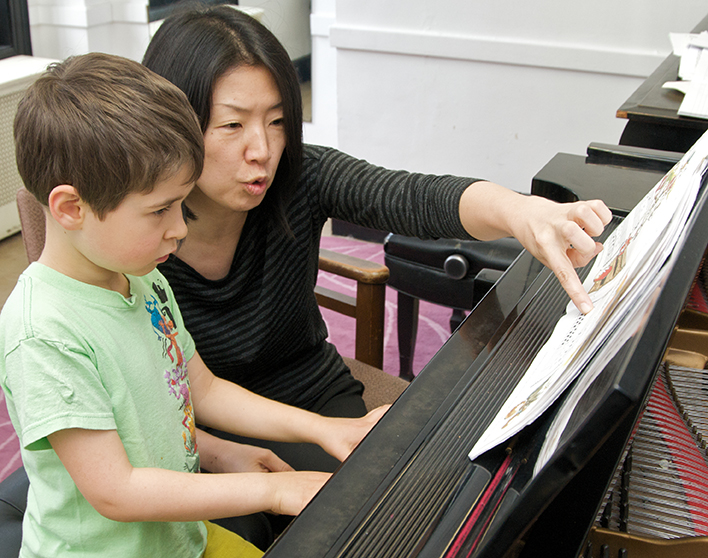 Greenwich House Music School also offers private lessons including piano, violin, viola, cello, voice, clarinet, flute, and guitar.
For more than 100 years, the Greenwich House has been instructing and enriching its community in the arts and education. With the beginning of the fall term, its Music School will be offering three new courses to expand its repertoire: Suzuki Violin, Stage Struck, and Soundproof Garage.
In Suzuki Violin, children learn to play violin under the Suzuki method, which works under the belief that every child has the potential to become musical. Children as young as 3 or 4 years old will learn music the same way they learn language: first by ear and later learning to read music.
"By the end of the first year, they can all play 'Twinkle Twinkle Little Star' on the violin," says Rachel Black, director of the Greenwich House Music School.
Stage Struck, a musical theater course, is offered every Thursday evening from 4:30-5:30pm. Students ages 6 and older will learn to express themselves through acting, singing, dancing, character analysis, and improvisation.
Soundproof Garage is a workshop in which students jam under the tutelage of Chris Petz, a member of the guitar faculty and front man for the band Midnight Experiment. The workshop is free for Greenwich House Music School students, and friends of students can participate for a $20 entry. Parents are invited to enjoy the music for free.
Greenwich House Music School's new term begins Sept. 8.