The Hewitt School's Summer Clubhouse Camp for kids on the Upper East Side has added two new programs. Shawn Shafner of the POOP Project will teach campers about digestion, plus campers will participate in Zumba for kids.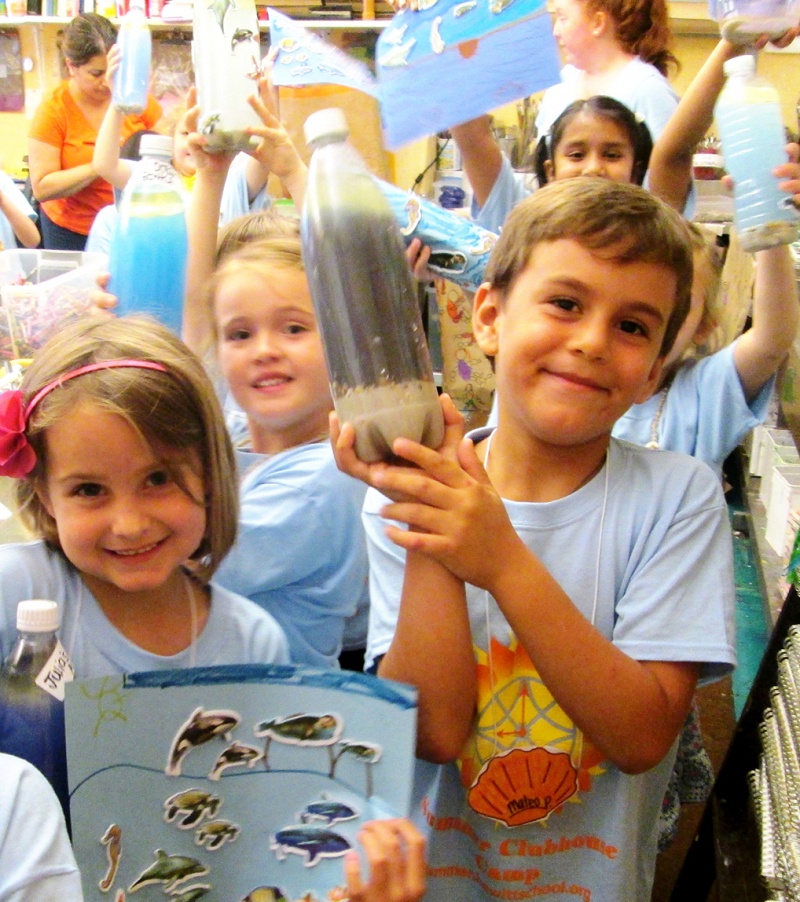 Last year, campers learned about
oceans and beaches during a
special ecology activity.
Entering its fourth year, The Hewitt School's Summer Clubhouse Camp continues to improve its offerings. "Every year I keep what's great and try to improve upon it or follow feedback, so every year I do a little something new," says Rory Hertzfeld-Hearse, director of auxiliary programs at The Hewitt School. This year, Shawn Shafner of The People's Own Organic Power Project will work with campers in the June session and Zumba instructor Isabella Maldonado will work with campers in the August sessions.
Shafner, who founded the POOP Project—which uses art, education, and humor to promote conversations about sustainable sanitation—"has done a lot of great things. Of all that he's done, I'm really interested in the digestive system," Hertzfeld-Hearse says. Kids will learn about the digestive system through hands-on and fun activities, including following food through a model of the digestive system.
Maldonado will lead a Zumba session on Monday mornings. "Kids like to have dance parties, and in a way [Zumba] is like a dance party. So we're adding it to our mix to get everyone moving shortly after we get to know each other," Hertzfeld-Hearse says.
The coed camp for children entering kindergarten through fifth grade is held in three sessions: June 23-27, Aug. 4-8, and Aug. 11-15.