Actor Josh Lucas attended Only Make Believe's SPiN Out of Spring event at SPiN: NYC, where he played ping pong with young professionals to support the nonprofit organization that brings live theater to children suffering from chronic illness and disabilities.
Only Make Believe, the New York City and Washington, D.C.-based nonprofit organization that brings laughter and imagination to children suffering from chronic illnesses and disabilities, hosted its first-ever SPiN Out of Spring event, an extravaganza for young professionals and the young at heart, on May 3 at SPiN: NYC from 7-9:30pm. The evening included a ping-pong tournament, music, complimentary beer/wine, silent auctions, and special guests. Co-chairs for the event included Susan Sarandon, Rachel Weisz, Petra Nemcova, John Hardiman, and Brad Oscar. Notably, actor Josh Lucas attended the event.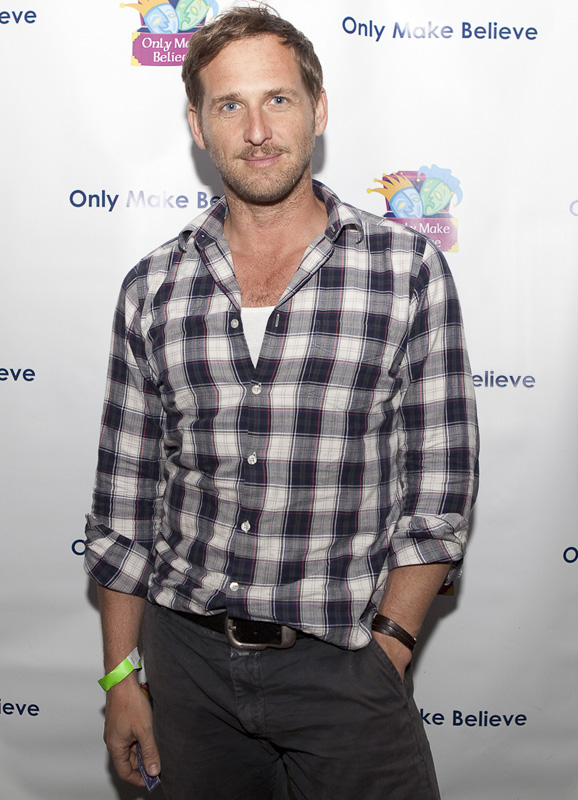 Josh Lucas is known for his roles in Sweet Home Alabama, Life as We Know It, and The Lincoln Lawyer.
Since 1999, Only Make Believe has brought interactive theater performed by professional actors to more than 35,000 children and families in 55 hospitals in the tri-state area. With celebrity support from Jude Law, Mike Myers, Sir Ian McKellen, Julia Stiles, Rachel Weisz, Alan Cumming, Kathie Lee Gifford, Christopher Meloni, Petra Nemcova, and more, Only Make Believe has brought joy and hope to the hearts of families and children facing hard times.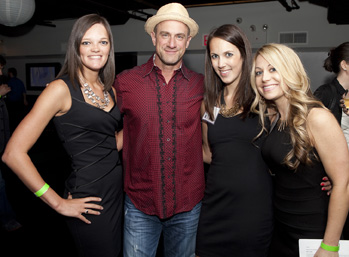 Actor Christopher Meloni (center left) of Law & Order: SVU was also in attendance.
Dena Hammerstein founded the nonprofit Only Make Believe in 1999 in memory of her late husband, Broadway producer and director James Hammerstein (son of Oscar Hammerstein, part of the legendary musical writing and composing duo Rodgers and Hammerstein). The organization was created to bring live interactive theater free of charge to children living with chronic illnesses and disabilities.

Only Make Believe provides theatrical workshops conducted by teams of professional actors, once a week for six weeks, to hospitals and other medical institutions. In 13 years, this organization has expanded from performing at just one hospital for 100 children to reaching more than 6,500 children in 55 hospitals. With the recent opening of its Washington D.C. sector, it has brought the healing power of laugher to almost 300 children in Washington D.C. within one year.

Only Make Believe's interactive live performances encourage children to participate and perform alongside actors, transporting them from a hospital to the enchanting world of make believe. For children and their families, Only Make Believe strives to uphold the principle that freeing a child's imagination is a valuable part of the healing process.

For more information, visit OnlyMakeBelieve.org.