SPARK (Smart, Powerful, and Remarkable Kids) hosted an innovative empowerment and learning initiative event Nov. 21 at the Art Directors Club in Chelsea, which connected NYC high school students with several top entrepreneurs offering mentoring opportunities.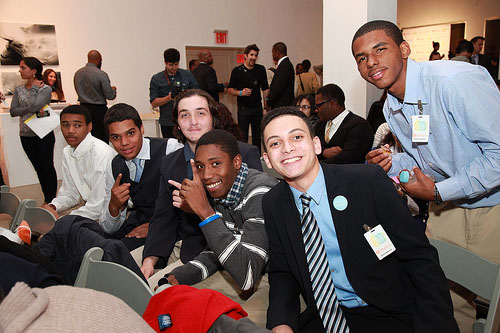 On Nov. 21, the Art Directors Club in Chelsea opened its doors to high school students from throughout NYC for a networking event that connected the budding professionals with top entrepreneurs in the city.
Co-hosted by Canopy Brand Group, a New York City-based branding and advertising agency, and Wishbone, an organization that strives to reduce the number of high school drop-outs in NYC, the evening spotlighted SPARK (Smart, Powerful, and Remarkable Kids) and focused on "igniting and inspiring high school students."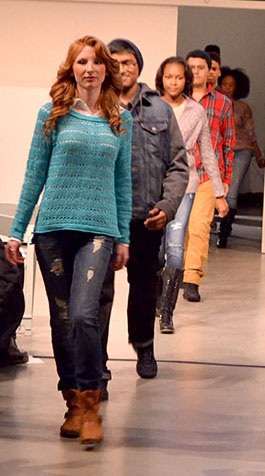 The evening included an interactive discussion with entrepreneurs including Beth Bugdaycay, CEO and co-founder of Rebecca Taylor; Brooke Danielson, associate editor of Glamour magazine; Marc Sampogna, founder and managing director of Canopy Brand Group; Marie Camaya, senior director of event marketing for Nickelodeon; and Mark French, founder of Court Grip and partner of Mission Athletecare. The panel members provided attending students with insights into achieving goals in school, career, and life, and most importantly, tips on how to take advantage of mentoring opportunities.
Teens from several NYC high schools took to the runway for a fashion show, sponsored by Aéropostale and styled by celebrity stylist Jay Johnson. The show featured two types of looks: "How to Dress for the Interview" and "I Got the Job."
The night ended with breakout sessions, in which students had the chance to get one-on-one time with each of the panelists and apply for mentorships at their respective companies. The students also got to meet and mingle with the evening's special guests, including New York Giants cornerbacks Corey Webster and Aaron Ross, Olympic gold medalist Sanya Richards-Ross, supermodel Elliot Sailors, and some of the city's top business professionals.
To learn more about S.P.A.R.K., visit sparkforchange.org.