Chatty Child, which offers speech, occupational, and feeding therapy, recently introduced a new program that focuses on music therapy for children in Manhattan. The music therapy program are group sessions and helps children develop pre-academic skills. The Tribeca therapy center also offers Handwriting Without Tears.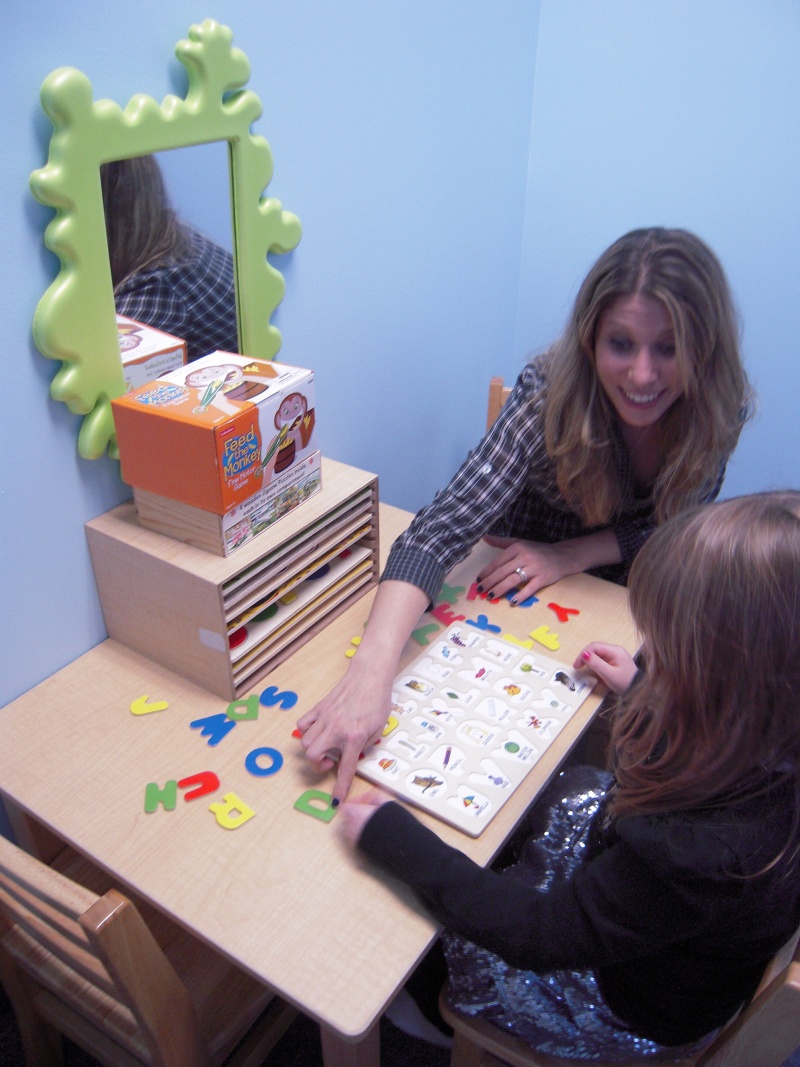 Chatty Child founder Heather Boerner M.A.,CCC-SLP,
works with a child on letter recognition
and phonemic awareness.
Chatty Child, which offers group and one-on-one therapy programs, began offering its Stepping Stones to School Skills program on Jan. 20. This group therapy program focuses on using music, movement, instruments, and purposeful play to help children develop pre-academic skills. This program, designed for children ages 3-6, is taught by Maya Benattar, M.A. MT-BC, LCAT and Sonya Kashlan, M.S., OTR/L, who is certified in Handwriting Without Tears which is also offered at Chatty Child. Stepping Stones to School Skills is offered on Mondays from 5:30-6:30pm.
Children work closely with therapists for speech, occupational, feeding, or music therapy to achieve his or her goals through different types of creative play in a supportive caring environment. Therapists integrate parents and teachers into the child's therapeutic process by teaching the caregivers the most effective ways to assist the child throughout the process.
Every therapist at Chatty Child is PROMPT trained, which means they are trained to improve a child's articulation skills with the use of tactile cues on the child's face and work with children with various language delays, autism, and apraxia, as well as children who have developed mental delays due to prematurity.