Fun and low-cost things to do with kids in Manhattan this January, including shows and seasonal events for NYC families in Harlem, Midtown, Chelsea, Upper East Side, Upper West Side, and beyond.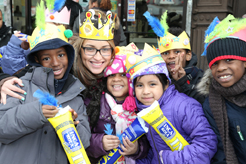 Three Kings Day Parade
El Museo del Barrio, Harlem
Jan. 4
Celebrate Three Kings Day, or Día de Reyes, with the 36th annual Three Kings Day Parade, which marches through the streets of El Barrio (Spanish Harlem). The holiday, which marks the end of the 12 days of Christmas, includes joyous festivities that commemorate the Three Kings or the Three Wise Men's visit to the baby Jesus Christ. The parade exudes spirit and joy and features camels, music, colorful puppets, dancing, and more. The parade route begins at 106th Street and Madison Avenue and ends at 115th Street and Park Avenue. School groups, community members, local businesses, and families are all welcome to participate, but early registration is strongly suggested. FREE!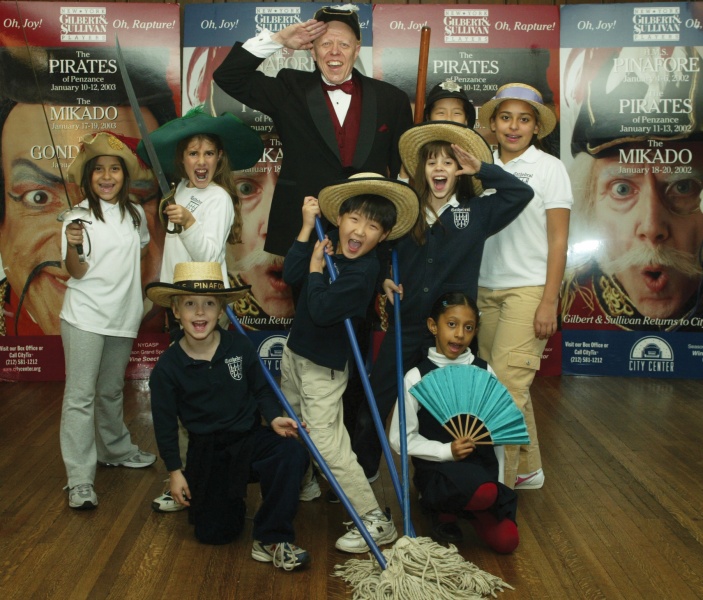 Family Overture Series
New York City Center, Midtown West
Jan. 5, 12, and 19
Kids can learn about the topsy-turvy comic operas created by the late librettist W. S. Gilbert and composer Arthur Sullivan when the New York Gilbert & Sullivan Players hosts its 38th season celebrating the iconic playwrights this month. The season features three fully staged productions, including The Mikado (Jan. 4-6), H.M.S. Pinafore (Jan. 11-13), and The Yeomen of the Guard (Jan. 18-20), each of which will feature a Saturday matinee. Along with the matinee productions, the group is offering a Family Overture series (included with the price of your ticket). Hosted by artistic director Albert Bergeret, the 45-minute Family Overture sessions aim to immerse kids in the worlds of the plays, and they incorporate history, plot summary, and musical appreciation.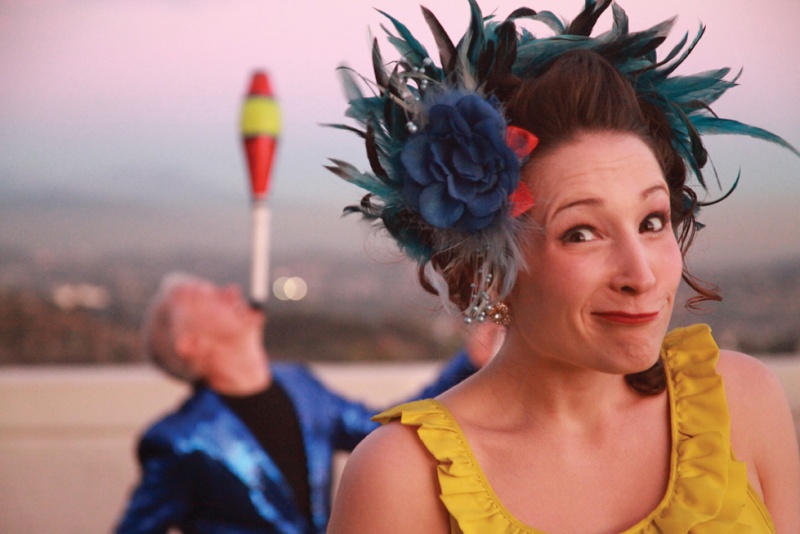 KamiKaze FireFlies in Concert
Symphony Space, Upper West Side
Jan. 12
The KamiKaze FireFlies, a high-energy duo hailing from Los Angeles, will be popping by Manhattan this month to delight us East Coast folks with a comedy stunt show. The two-part team, featuring Rob Williams and Casey Martin, works together flawlessly, performing seemingly impossible tasks with ease and skill, from spinning gigantic metal cubes to juggling, stilt-walking, performing daring stunts, breathing fire, and breaking into contortionist backbends. For a sneak peak of the show, go online to kamikazefireflies.com and tune into the duo's YouTube channel.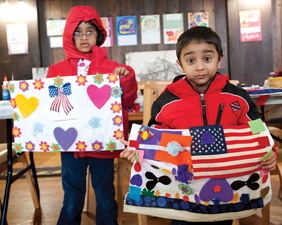 MLK Day Events
Throughout NYC
Jan. 19-21
MLK Day means a day off school for the kids, but don't let it pass by without teaching your children who Martin Luther King, Jr. is and what exactly he did for our country. Check out our roundup of MLK Day Weekend activities for kids in NYC, including a special story hour, a parade, and two shows in Manhattan.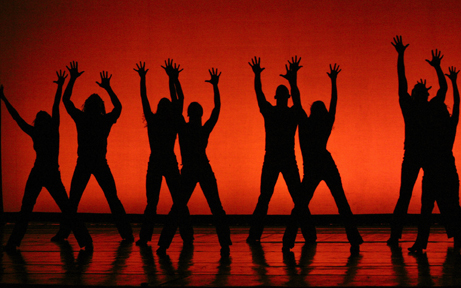 Parsons Dance Presents a Family Matinee Show
The Joyce Theater, Chelsea
Jan. 26
Parsons Dance, an internationally renowned contemporary dance company, caters to the youngest of audience members this month with a Family Matinee Show featuring some of its most impressive numbers. If you've been wanting to introduce your child to dance performances but worry that the environment is too formal, this program is a great option. The show is specifically geared toward families, and the contemporary and modern moves will engage even the tiniest tots. The company will perform "Dawn to Dusk," a celebration of the diversity of Southern Florida set to catchy music and presented with engaging choreography and staging, along with several other signature numbers including "Wolfgang," "In The End," and "Caught." Just don't be surprised if your child asks for dance lessons once the show is over!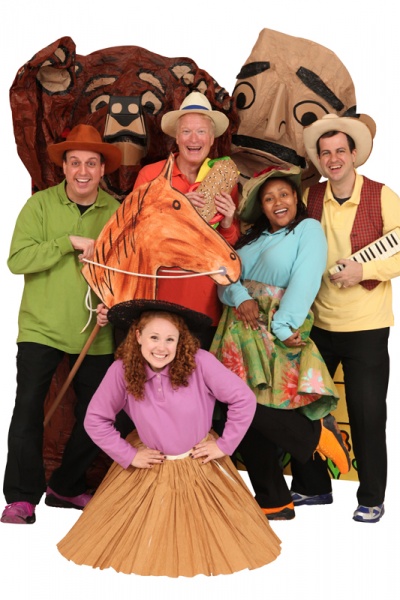 Paper Bag Players Present Saddles and Sunshine
Kaye Playhouse at Hunter College, Upper East Side
Jan. 26-27
When the Paper Bag Players gallop onto the stage in the all-new Saddles and Sunshine, singing and shouting "Howdy!", you'll be up on your feet clapping along in no time. Combining funny stories, charming characters, lively music, dancing, and a lot of opportunities for the audience to participate, the message of this show is all about the importance of valuing yourself while at the same time getting along with others. This idea is explored in the true Paper Bag Players fashion, which will keep you engaged for the entire show and wishing for more at the end.
Noteworthy Nearby Events: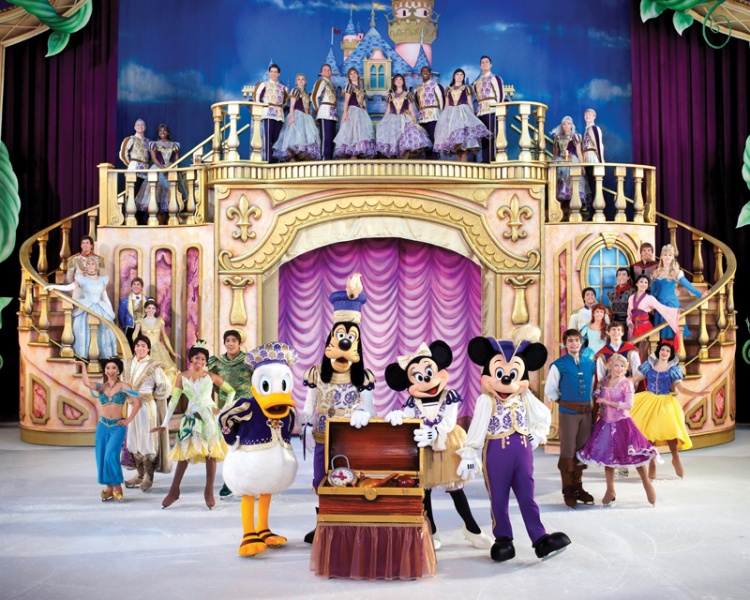 Disney On Ice: Treasure Trove
Jan. 17-21: Prudential Center, 25 Lafayette St., Newark, NJ
Jan. 23-27: Barclays Center, 620 Atlantic Ave., Prospect Heights, Brooklyn
If you've ever wanted to see all the Disney princesses on ice—or rather, if your child has always wanted to see all the Disney princesses on ice—then Disney On Ice: Treasure Trove is the show for you. The skating spectacular sets the gold standard with impressive choreography, gorgeous costumes, and of course a pinch of that good ol' Disney magic. You'll see Rapunzel and Flynn, Peter Pan and Tinker Bell, Simba and Nala, and many more famous and beloved Disney characters out on the ice.

More Fun
Where to Go Sledding in Manhattan
Skiing and Snowboarding in the Northeast
Search our full calendar of events for even more fun family activities in the NYC area