The Park Preschool and The Barclay Street School offer New York City parents one great preschool in two downtown locations.The schools center on the philosophy that children learn through play.As such, both schools focus on fostering the personal development and individuality of each child; this allows learning, curiosity, and discovery to flourish.
We strive to create an atmosphere that makes children feel comfortable and secure and that conveys the joy of learning to children in a mixed aged group setting.Our teachers provide the encouragement and support that are so crucial in instilling self-confidence and positive self-image in young children as they learn and endeavor to understand the world around them.We also work to cultivate creativity within our students through engaging them in the arts and to foster social skills by encouraging them to interact and socialize with each other.
As educators, we recognize the importance of parental involvement in the development of young children; thus we welcome dialogue, involvement, and input from parents at our school.Additionally, we understand that the transition to preschool can be difficult and so offer parents the option to send their children to school between 2 half days and five extended days a week.
For more information on The Park Preschool and The Barclay Street School, visit www.theparkpreschool.org and www.thebarclaystreeetschool.org, email info@parkpreschool.org, or call 212-571-6191.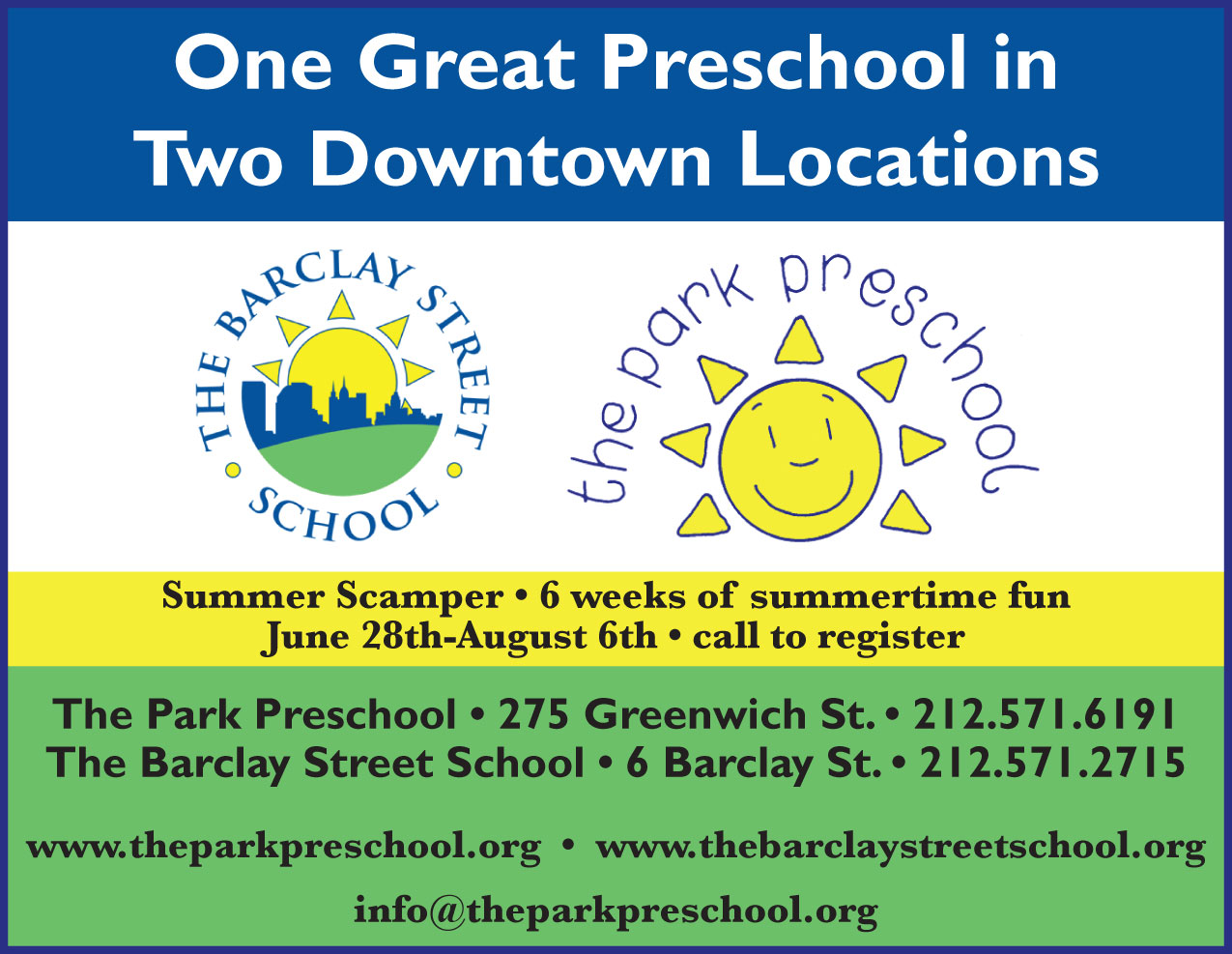 Want to learn more about this business? Send them a direct inquiry.
BACK TO SCHOOL
The Park Preschool and The Barclay Street School serve children ages 2-5 years. The belief that children learn through play is our guiding principle. Over the past 23 years, we have developed a philosophy and curriculum that nurtures each child's potential growth and development, and instills in each child a love for learning and a desire for discovery and challenge. Teachers at both schools foster children's independent thinking skills, giving them freedom, letting them try, letting them fail, encouraging them, letting them succeed, and rejoicing with them!
UPDATE YOUR MICROSITE