Welcome to Camp Fashion Design! The home for all fashionistas! If you want to be a fashion designer - then come to learn about fashion in the fashion capital of the world - NYC! Camp Fashion Design is a four day 'boot camp' giving girls ages 12-18 the opportunity to learn from top industry professionals! If you like the TV show 'Project Runway' - then THIS is the camp for you!


The program steps girls through a series of workshops, team challenges and exciting field trips and tours! Visit Mood Fabrics, the garment district, meet with designers, stylists, and models! Meet alumni from Project Runway and America's Next Top Model! Learn about designing, sketching, fabric, fashion shows, photo shoots and more...AND meet with representatives from some of the TOP fashion schools in NYC such as FIT, Parsons and FIDM! If you are interested in pursuing a career in fashion design then THIS is the place to get started!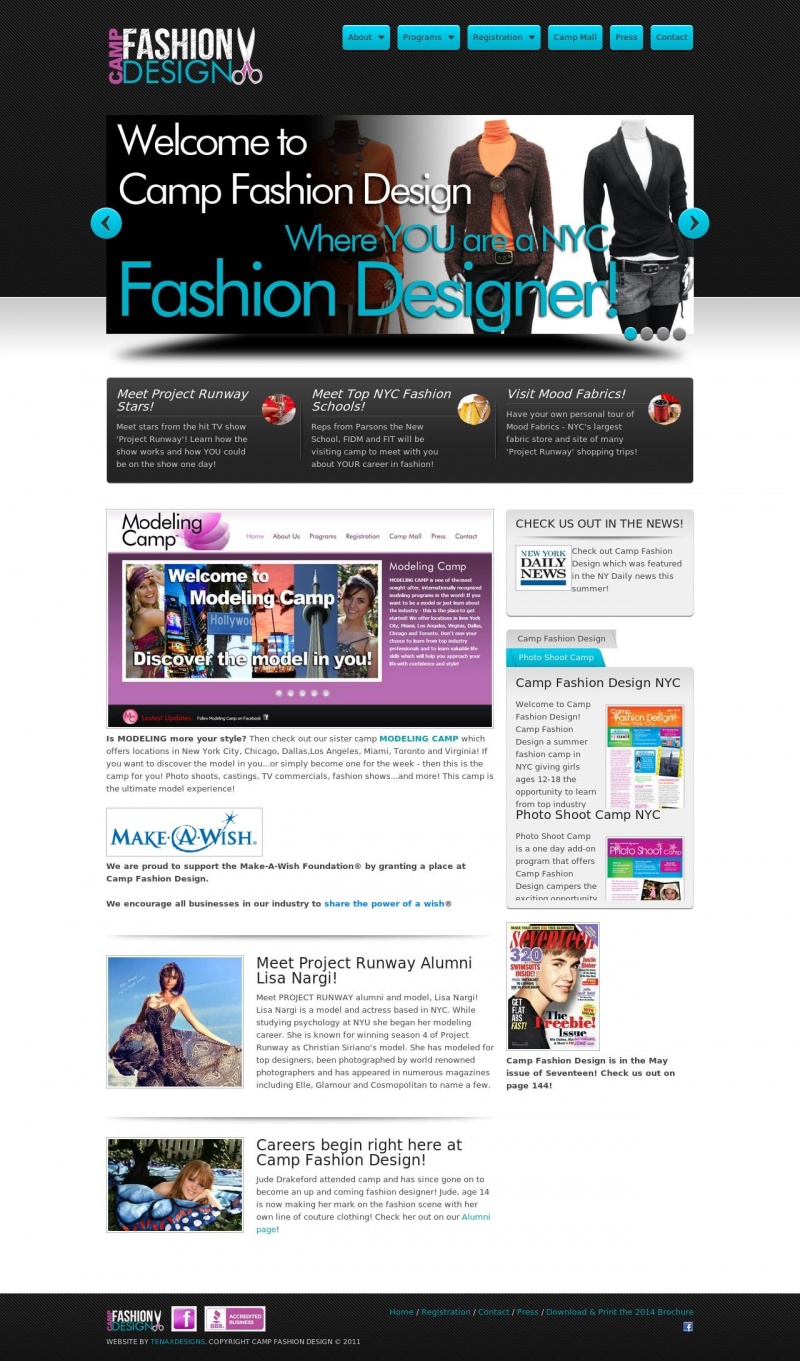 Want to learn more about this business? Send them a direct inquiry.
CAMPS-SPECIALTY
CAMP FASHION DESIGN is a summer, fashion camp in New York City! Meet stars from TV's hit show, 'PROJECT RUNWAY', visit showrooms, meet designers and reps from NYC's top fashion schools and much, more! The camp steps girls ages 11-17 through the fashion design process. Every day, each fashion house will face exciting challenges! From the inspiration, sketching and mood boards, to creating your own designs, this camp is a MUST for any aspiring fashion designer! Come join us this summer as you live out your dream and become a NYC Fashion Designer!