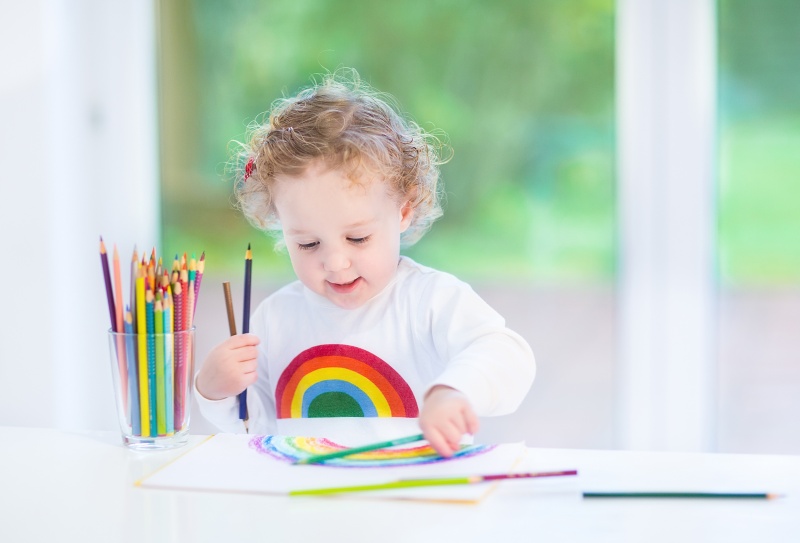 Evolution Enrichment Center
Evolution Enrichment Center, located in a brand new state-of-the-art facility in Lower Manhattan is accepting applications for the new private preschool for ages 2-5! We offer a child-centered, teacher-facilitated curriculum, competitive tuition and flexible schedules to meet demands of the working families.
Our staff is dedicated to developing a welcoming space and supportive learning environment for all children. Small groups allow warm and caring teachers provide individual attention to each child. We maintain excellent communication between staff, children and families, with collaboration being deeply important to our learning process. We incorporate digital technology in the preschool education. With the latest educational tools and the nurturing environment we create, your child with be on the path to succeed in life!
Additionally, your child will benefit from a variety of enrichment programs offered "for the mind, for the body, and for the heart", such as Ballet, Dance, Chess, Hybrid Fitness, Rhythmic Gymnastics, Yoga and Languages. There is no other place quite like Evolution Enrichment Center!

Please come and visit us soon! You can arrange a tour of our Preschool at a time convenient for you by emailing: EvolutionEnrichment@gmail.com or by phone: 212-375-9500.
We cannot wait to meet you and introduce to our wonderful program!
Want to learn more about this business? Send them a direct inquiry.
CAMPS-SPECIALTY
Krav Maga Boot Camp. The goal for this program is to build confident, capable, and healthy kids. Our method combines military training, self-defense, and team building exercises that create an amazing and unique summer program for kids. We inspire and motivate kids to become stronger, more agile, and flexible all while learning practical and real world self-defense. This program comes from the military and is very fast-paced, action-packed, and highly fun! Inquiries and registration at evolutionenrichment@gmail.com, or call 212-375-9500.

Located on the Lower East Side, Evolution Enrichment Center is near Brooklyn, Chinatown, TriBeCa, and the East Village. "Having a local presence in a historic part of NYC, we seek to contribute to the multicultural flavor of the Lower East Side by bringing the best of European and Asian cultural heritage to our program lineup," says Elena Alexeeva, executive director. A graduate of Moscow State University with a degree in linguistics and humanities, Ms. Alexeeva brings her passion for language learning, cultural exploration, and global perspective to EEC, creating an ideal environment for students.
Read More About Evolution Enrichment Preschool
2015 Open House Dates
Looking for more information on a local camp or school? See below for our list of current, upcoming open houses in Rockland, Westchester, Brooklyn, Queens, Fairfield, Manhattan, and Long Island.
Day Care and After-School Center Opens on Lower East Side
Evolution Enrichment Center, a day care and after-school center, recently opened on the Lower East Side. The center aims to offer innovative and exciting enrichment classes to help kids build the foundations needed for future success, including gymnastics, art, martial arts, and theater arts.