Fastbreak Sports is a youth sports center in NYC where kids and teens improve their athletic abilities, get teamwork skills, and have a great time. Our unique coaching methods are designed to instill self-confidence and teach leadership skills that will last a lifetime. We provide classes, teams and leagues that are perfect for kids who want to learn to pass and shoot, to throw and catch, or who just love the wonderful world of sports. We've trained 2,000 young athletes and counting!
Ages: Kindergarten through High School
Through the fundamentals of Basketball and Flag Football, our unique approach celebrates the love of sports and gives kids the competitive edge in a fun and playful atmosphere. We have developed training techniques and methods that provide an incredible experience for children as they hone their skills through play.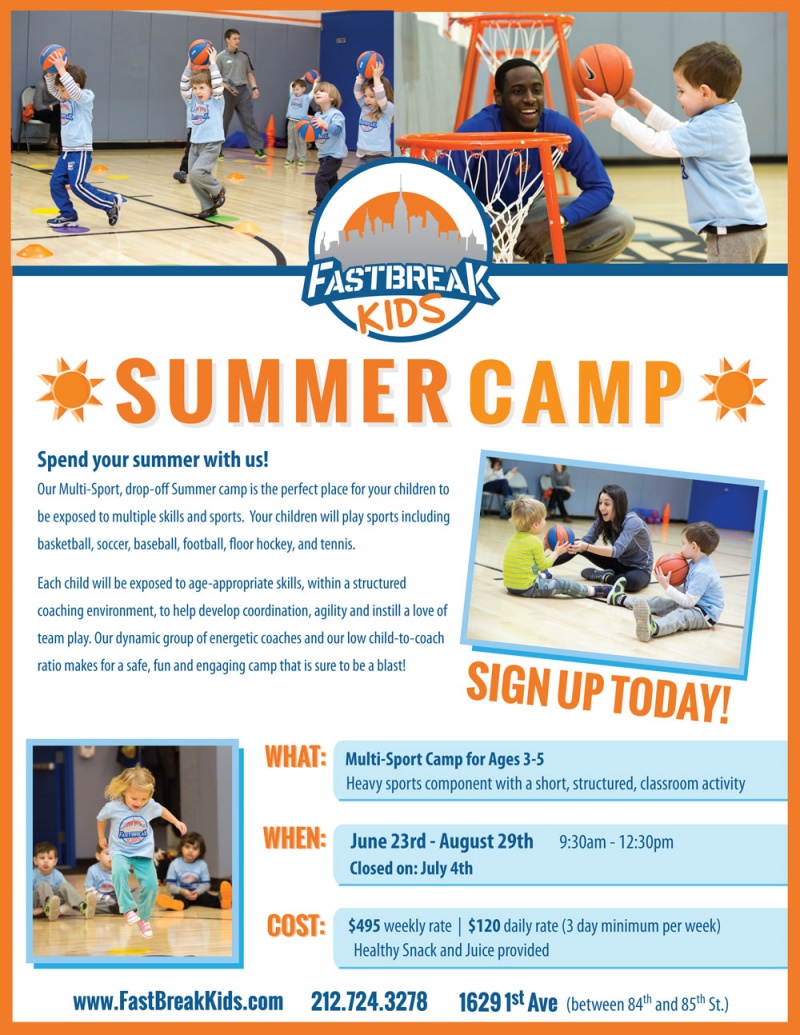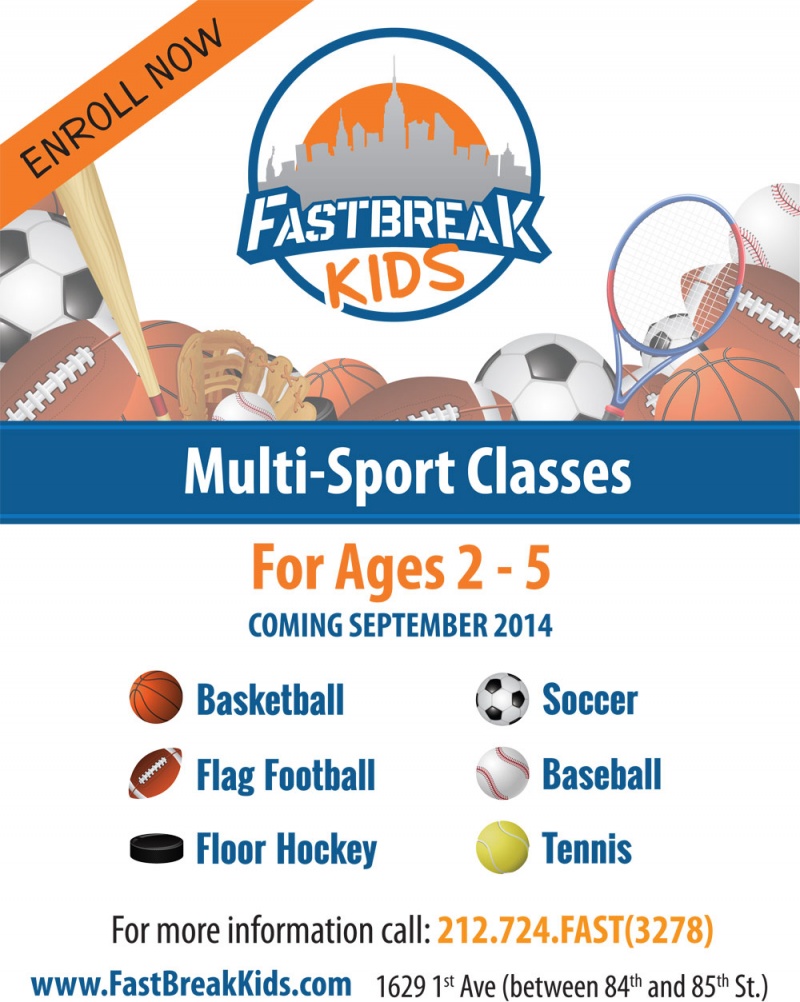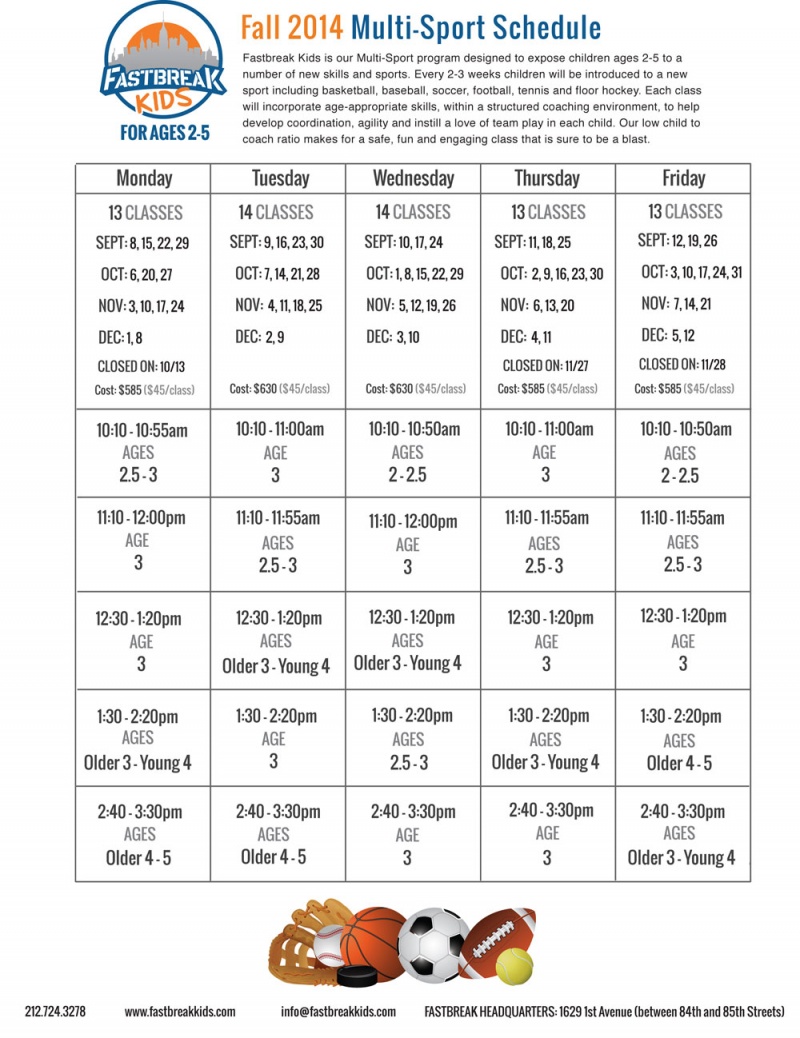 Want to learn more about this business? Send them a direct inquiry.
CLASSES/PROGRAMS-SPORTS & FITNESS
Fastbreak Sports provides sports and athletic training for children in a state-of-the-art facility on the Upper East Side. Classes, teams, and leagues improve athletic abilities and inspire self-confidence. Our multi-sport program is the ideal way to introduce young children to a number of new skills and sports.
Read More About Fastbreak Kids
New Facility for Youth Boasts 'Teacher of Team Sports'
Fastbreak Sports, a sports and athletic training facility on the Upper East Side, now offers a program for preschoolers ages 2-5. The preschool program Fastbreak Kids teaches youngsters a variety of age-appropriate sports and skills including baseball, basketball, and flag football. The facility also offers teams and leagues for children in Manhattan to improve athletic ability and inspire self-confidence.