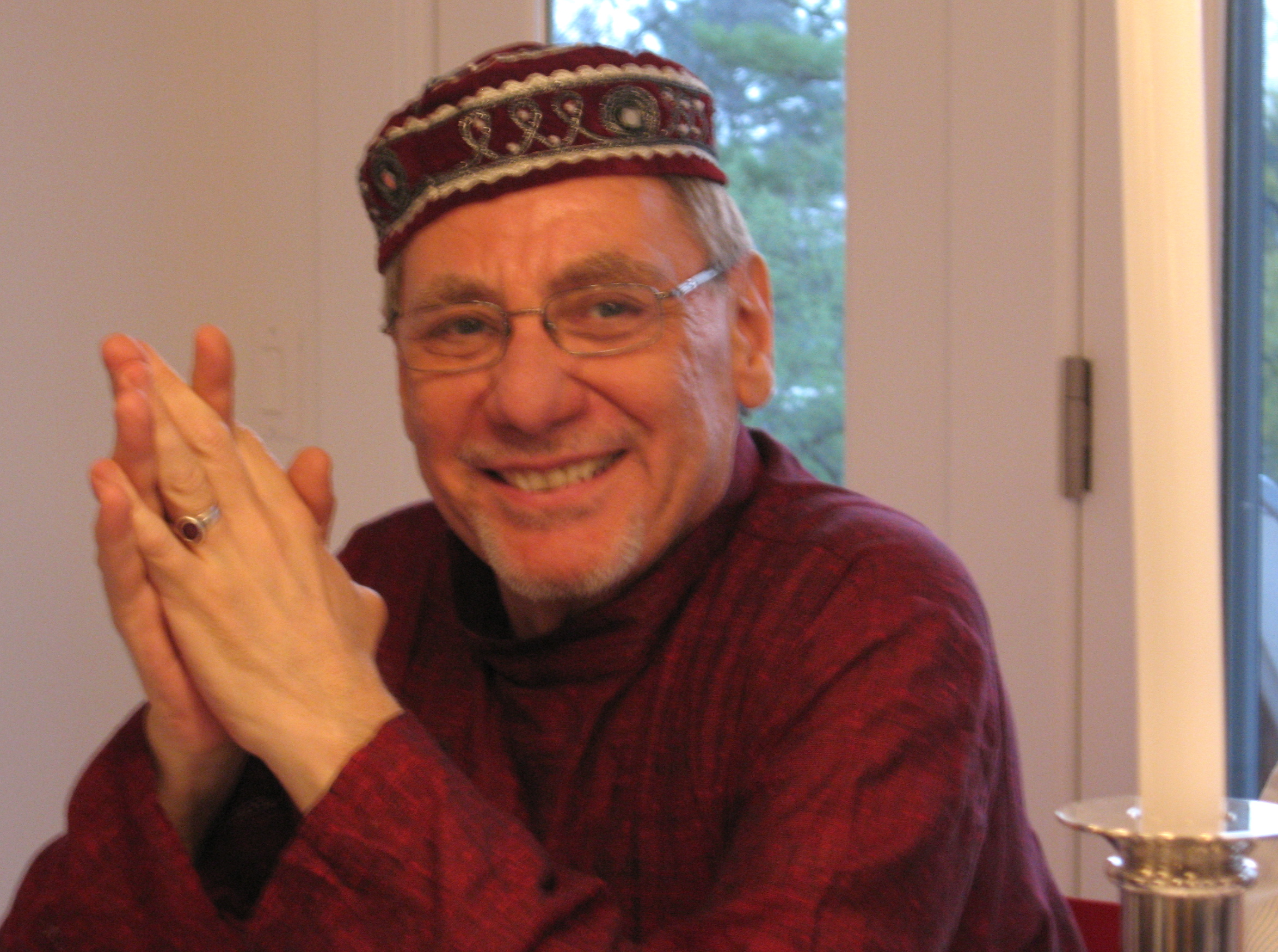 The Shul of New York
The Shul School and Family Chavurah program
Hello, I'm Rabbi Burt Aaron Siegel of the Shul of New York, a synagogue for spiritual Judaism. I'd like to tell you about the wonderful opportunities in Jewish after-school education, celebration and community for your children offered by The Shul of New York.
The Shul School is a different kind of Hebrew School experience - Hebrew School like you never thought possible! Our innovative curriculum for children from 5 years of age through Bar/Bat Mitzvah encourages your child's spiritual and ethical growth in a supportive, nurturing environment. Several things set us apart from other Hebrew schools, including:
• our small class size
• our convenient Manhattan location
• once-a-week classes
• affordable tuition with flexible payment and scholarship options
• AND, you don't have to be be a member of The Shul of New York in order for your child to attend The Shul School.
Children in The Shul School come from all kinds of families, and our teachings are very suitable for children from interfaith households. We use email updates to communicate with busy parents and even offer the option of 'virtual' parent conferences!
Unlike many other Hebrew School programs, The Shul School is welcoming to 11 and 12 year olds who may not have planned on having a Bar or Bat Mitzvah but would now like to get ready to do so. I meet individually with children in weekly sessions to prepare them for a meaningful and deeply moving ceremony tailored to meet your child's and your family's needs.
I also want to tell you that this year our Shul is proud to be launching a new Family Chavurah program. Join us for monthly drop-in programs for children and families that combine learning, sharing and fun! We will begin with special Children's services on Rosh Hashana and Yom Kippur, followed by Shabbat services for kids on the first Friday of each month and a bagel brunch for families with programming for kids on the second Saturday of each month.
I urge you to learn more about The Shul School and our Family Programs by checking our website www.theshulofnewyork.org or by calling me directly at 212-570-9047.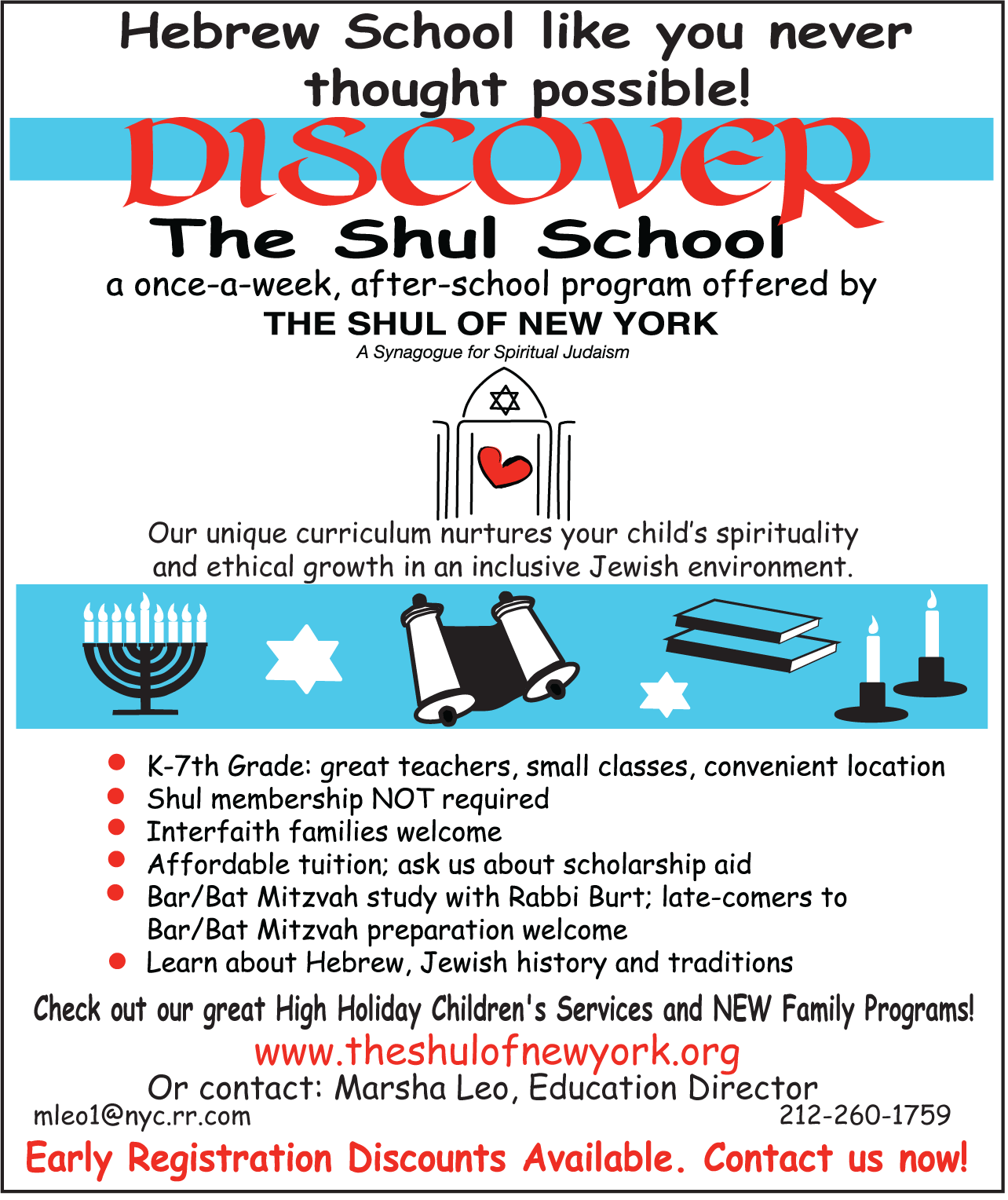 Want to learn more about this business? Send them a direct inquiry.
BACK TO SCHOOL
The Shul School (Shul of NY, Synagogue for Spiritual Judaism) offers a different after-school Hebrew School experience for children pre-k-bar/bat mitzvah. Innovative Jewish education curriculum encourages spiritual growth, creativity, and fun. We're different: once-a-week classes, affordable tuition and flexible payment/scholarships! Shul membership is not required. Students come from diverse families, including interfaith households. Late comers to bar/bat mitzvah study are welcome. Rabbi Burt teaches weekly individual sessions, preparing students for deeply moving ceremonies. Check out our Shul's new family programs featuring Kids Creative. Learn more at our website.