Learning is an integral part of Judaism, and it's at the heart of Sutton Place Synagogue. We're committed to encouraging and cultivating lifelong learning among all of our members.
Virtually every day and evening, you'll find young children, teens or adults taking advantage of the full range of opportunities we offer to further their academic and Jewish educations, in classrooms led by highly skilled educators and clergy.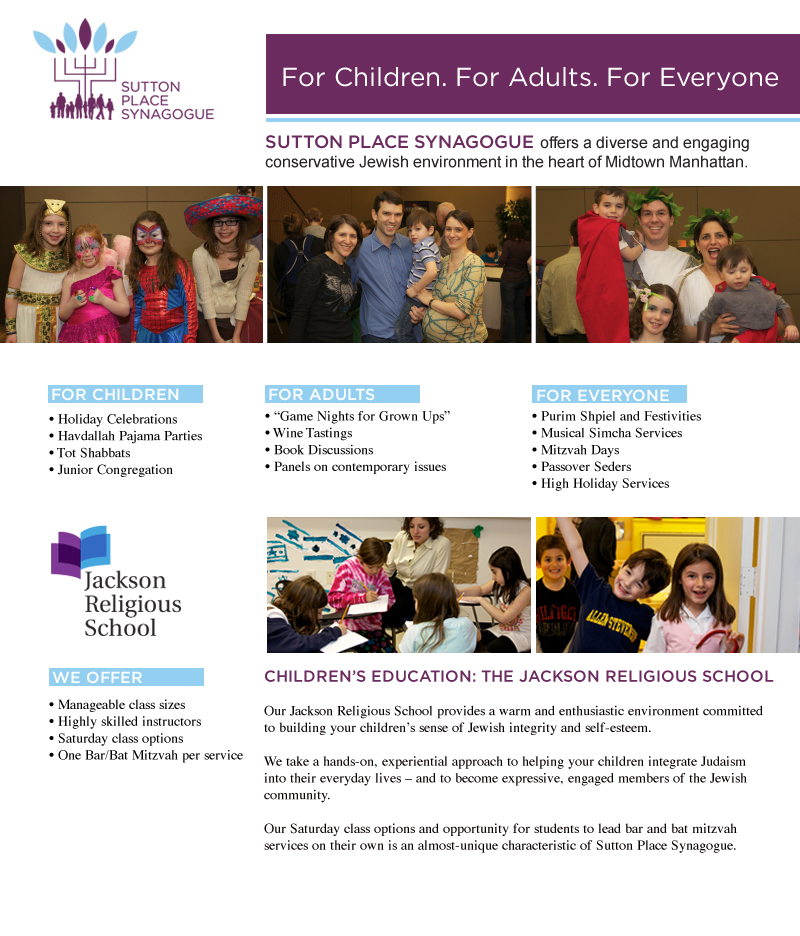 Want to learn more about this business? Send them a direct inquiry.
BACK TO SCHOOL
Sutton Place Synagogue's nursery and religious schools promote children's sense of Jewish integrity, self-esteem, and social, emotional, and intellectual growth. Our Jackson Religious School offers manageable class sizes, highly skilled instructors, Saturday class options, and one Bar- or Bat-Mitzvah per service. Our Kaplan Nursery School features structured and open-ended activities to help children become confident, joyful, life-long learners. This fall, we're introducing a new Toddler Program for children 12-24 months. For more information, please contact us at (212) 593-3300, or at [email protected]