Search (e.g., camp, birthday parties in Brooklyn, tutors in Norwalk)


We are committed to delivering the best kids entertainment experience from start to finish. We believe in capturing the hearts and imagination of children to make their event memorable for years to come....
THE premier ultra luxurious salon and spa destination for girls 18 and under. Whether an intimate visit for their acclaimed "Cupcake Pedicure" or a two hour private event with 20 friends, Seriously Spoiled remains the "innovator in the kids spa indu...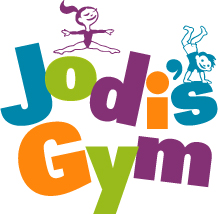 These are some of the many reasons why we are THE place to bring your child to fall in love with the joy of gymnastics and movement. Hundreds of thousands of children have cartwheeled with us. We work relentlessly to provide the best experience f...
Chelsea Piers is a 28-acre sports village located on three historic Hudson River piers, providing the city's best after-school sports programming, birthday parties and camps for children of all ages. Sports facilities include: two indoor ice rinks, t...
#1 in Kids Entertainment Professional Kids Entertainment Proudly Serving Long Island, Queens, Brooklyn, Manhattan & the Bronx.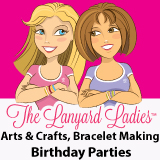 The Lanyard Ladies are a new and unique craft idea for birthday parties and events. We provide string and lanyard to make hundreds of different designs. We work one-on-one with your guests and give them step-by-step instruction. ...
Share an hour with your preschooler constructing and creating with LEGO®.** Preschool age children are natural scientists, ready to explore and experiment. Our Building Buddies classes engage children's curiosity and unique interests with a hands-on...