Search (e.g., camp, birthday parties in Brooklyn, tutors in Norwalk)

The Cardinal Swim School swim lesson program at the Convent of the Sacred Heart will teach and provide swimmers of all abilities how to learn to swim in a positive, supportive, and fun learning environment. The Cardinal Swim School provide opportuni...
Chelsea Piers is a 28-acre sports village located on three historic Hudson River piers, providing the city's best after-school sports programming, birthday parties and camps for children of all ages. Sports facilities include: two indoor ice rinks, t...
The Green Vale School is one of the nation's premier elementary schools, and is Long Island's largest independent elementary school. Families from 30 school districts are drawn here by the outstanding faculty, excellent facilities and small classes...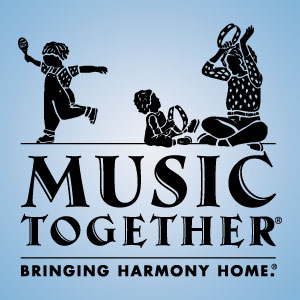 Since 1987, Music Together® has been introducing families around the world to the joys of music with our classes for children ages birth through seven....
Mandell School is a co-educational institution for toddlers through the eighth grade, located on the Upper West Side since 1939. We are committed to providing a nurturing educational environment for children and their families, which through intellec...

Our facilities offer safe, age appropriate environments that encourage discovery, foster sharing and cooperative play, and engage children's minds. We have over 20 years of experience, and have warm and welcoming education centers throughout Manhatta...
At Voila Chocolat, everyone can make their own fine chocolates! Share a fun and unique experience with family and friends in a walk-in chocolate experience, an educational class, or at a private event, while learning authentic chocolatiering techn...
The School at Steps cultivates young dancers, ages 18 mos. – 18 yrs., from their first step in a dance studio through their pre-professional training.
These are some of the many reasons why we are THE place to bring your child to fall in love with the joy of gymnastics and movement. Hundreds of thousands of children have cartwheeled with us. We work relentlessly to provide the best experience f...
Whether your child is new to the language or a fluent speaker or somewhere in between, they will love our summer day camp program! Designed for children ages 2-14, our summer camp offers instruction of Chinese language, history, literature and cultu...
The Diller-Quaile School of Music was founded in 1920 by pianists Angela Diller and Elizabeth Quaile. Since the School?s founders believed that the capacity for understanding and creating music exists in everyone, it was essential that their music sc...
The Tribeca Language Mission is simple: speak immediately and have fun doing so! We have unlocked the secret to language acquisiton for all ages, providing Baby & Me, Preschool Prep, Children's Group & Private Classes since 2007 in Spanish, French, M...
You can see it in their eyes the first time they run into your arms after class. The new found look of glorious, sparkling confidence.