Alec Urbach, a Long Island resident and teen filmmaker, received the 2011 Gloria Barron Prize for Young Heroes for his inspiring work through Giving from the Ground Up, a nonprofit organization he founded in 2009.
Unlike most teens his age, whose views of education mostly revolve around their own report cards, 15-year-old Alec Urbach of Roslyn Heights' personal struggle is finding a way to promote education in underserved war-torn countries.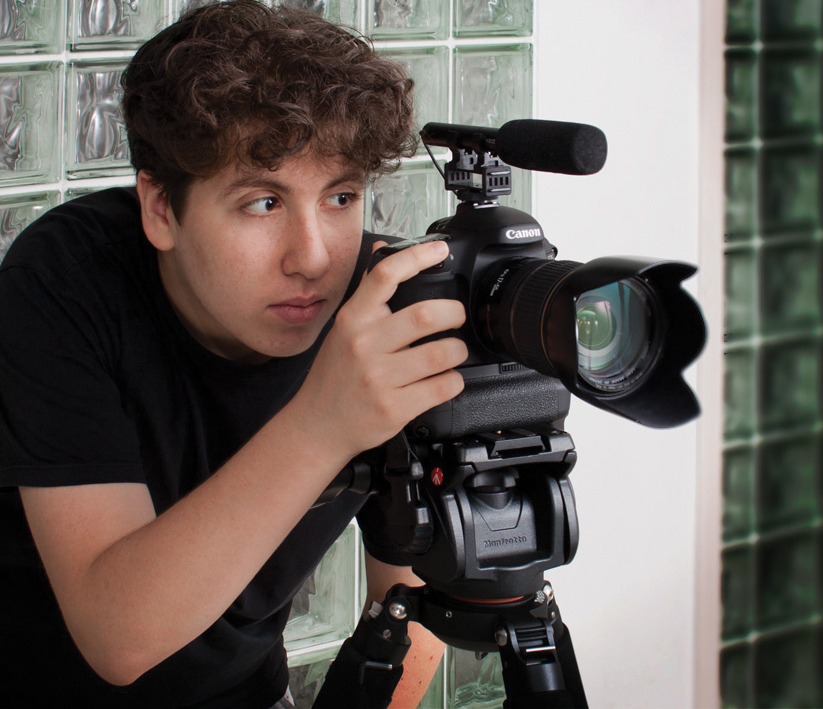 A passionate and talented filmmaker, Urbach founded the nonprofit Giving from the Ground Up in the spring of 2009 to support children's health care and education in underdeveloped nations. Through the organization, he creates animated, educational health care videos and ships them-along with hundreds of boxes of medical and dental supplies-to children in several parts of Africa. Urbach has also created a film-based curriculum for a new elementary science school in Ghana and has fundraised to provide desks, textbooks, and a new drinking well for the school, which will open this fall. "I believe that specializing at an early age in science education will birth a new generation of healers and investigative thinkers with skills to overcome the poverty and conflict of their regions," Urbach says.
For his innovative and inspiring work, Urbach was awarded The Gloria Barron Prize for Young Heroes in September. The annual prize, created a decade ago by children's author T.A. Barron in memory of his mother, honors 25 outstanding young people from across the U.S. who have carried out a significant project to help others and/or the environment. Winners each receive $2,500 to be applied to their service project or higher education.
Urbach says he grew up in a philanthropically focused environment. His older brother Jourdan is the force behind two international philanthropic organizations: Children Helping Children/Concerts for a Cure and International Coalition of College Philanthropists. "We are a close, supportive family, whose driving forces are the concepts of education and "tsedakah," or empowering and bettering the lives of those in need," Urbach explains. "My family taught us that we possess tools to create positive change."
Urbach says he hopes to inspire other young people to make a difference. "Every young person has a voice, and once that voice is found and activated, a piece of the world can be healed," he says.
For more on Urbach and his nonprofit projects, visit www.fromgroundup.org.
For more information on The Gloria Barron Prize for Young Heroes, including a complete list of this year's winners and instructions on how to nominate a young hero in your community, visit www.barronprize.org.