SEE OUR MOST RECENT GUIDE TO HEALTH & WELLNESS SERVICES FOR FAMILIES IN NASSAU COUNTY, LONG ISLAND
---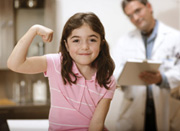 In this comprehensive guide to family health and wellness services in Nassau County, Long Island, you'll find pediatricians and doctors, dentists, hospitals, medical centers, gyms, sports programs, and more, all in your area.
5678 DANCE
170 B Gardiners Avenue, Levittown
(516) 735-2266

Joining a class at 5678 Dance can help you develop self-confidence and build social skills while developing flexibility, strength, endurance, and a sense of well being. 5678 Dance Studio, located in Levittown, NY, has performed at Madison Square Garden, Nassau Coliseum, Radio City Music Hall, Westbury Music Fair, and was chosen to close the show at Magic Kingdom in Walt Disney World. 5678 Dance has won numerous prestigious awards such as Best Choreography, Best Precision Dancing, Most Entertaining, Platinum Awards, Top Scoring Awards, National Titlists, and scholarship recipients.

AGATSTEIN, DR. HELENE
33 Dartmouth St, Valley Stream
(516) 791-1324; [email protected]
Your school district has a multitude of resources to which your child may be entitled. Dr. Helene Agatstein can partner with you to design an effective, long-term plan to ensure that your child achieves academic success. Founder of Educational Consultant, Inc., she has been helping parents secure services from school districts for more than 15 years, with 21 years experience as Director of Special Programs for the Hewlett Woodmere School District. Her combined experiences have enabled her to aid parents and students. Call today; find out how she can help your child.

APTEKAR, DR. DORIS M., PH.D.
(516) 484-6351; [email protected]
It's your life, choose a goal and make it yours. Give yourself, your children, your family or your friends the opportunity to own feelings. Dr. Aptekar has more than 35 years experience working as a school psychologist, psychotherapist and hypnotherapist with children and adults of varying needs. Dr. Aptekar works in groups or individually to help you and your loved ones achieve goals such as motivation, socialization, self-esteem, academic achievement, social judgment and more. She has worked with all age groups and with the special needs population. Dr. Aptekar also performs complete Psycho-Educational Evaluations.

BAYSIDE & MID ISLAND DENTAL ASSOCIATES
400 S. Oyster Bay Rd, Hicksville; (516) 933-8600
611 Northern Blvd, Great Neck; (516) 487-5500

With all the choices parents have these days, wouldn't it be nice to know that you've made the best decision in dental care for your child? The pediatric dentists at Bayside Dental Kids and Kid Island Dental pride themselves on delivering personalized care to their patients that is , frankly, second to none. Come visit us in our ultra-modern office where we feature digital radiography, state-of-the-art sterilization techniques, the newest "painless" injection system, and the most outstanding experienced pediatric dentists and staff any parent could want. Doesn't your child deserve a pediatric dentist?

BEHAVIOR THERAPY ASSOCIATES
228 Birch Drive, Manhasset
(516) 294-5000
Behavior Therapy Associates provides advanced behavior modification treatments for oppositional defiant disorder, ADHD, autism, asperger's disorder, PDD-NOS, bedwetting and stuttering. Clinical director Dr. Jeffrey Felixbrod, a behavioral psychologist, has directed behavior modification treatments at two major hospitals. Services are often provided in the child's home and school, and in real-life settings, to systematically train parents and teachers in the use of behavior modification procedures. Most health insurance is accepted. Please call for a free telephone consultation.

BOUNCEU
101 Carolyn Blvd, Farmingdale
(631) 777-JUMP (5867)

Studies show that physical activity inspires cognitive and creative growth in young minds. As part of National Physical Fitness & Sports Month, BounceU is encouraging kids to get active and have a blast while doing it! Open Bounce sessions at BounceU are like inflatable parties that take place every week. Just make a reservation, bring your socks, and come on down for a bouncing good time! BounceU Farmingdale is supporting the Long Island Cares Food Donation Center. Bring down a non perishable food item for donation and receive $2.00 off your Open Bounce admission!

CATZ OF LEVITTOWN
148 Gardiners Ave, Levittown
(516) 513-0573

Both the CATZ Youth & Adult Fitness programs require no athletic ability or sports background to participate. They are a fun and engaging way to get adults and kids exercising and help them build a foundation to make exercise a part of their regular routine. Each class involves unique, functional, and age-appropriate workouts customized to each person's level of fitness. Our Nutrition counseling will help teach adults and children the right way to control daily eating habits and we will ensure that your entire family receives the personal support you need to reach your goals.

COHEN, JOAN DORFMAN, PH.D, APRN, BC
350 Northern Blvd, Ste 310, Great Neck
(516) 482-3312
Dr. Cohen is a board certified, neurofeedback specialist and expert in the treatment of ADD/ADHD/LD/PDD and Autistic Spectrum Disorders. EEG biofeedback (neurotherapy), a proven non-medication treatment, provides permanent results as well as eliminates many behavior problems. Dr. Cohen and special education professionals work directly with you, your child, and teachers to provide an individualized program including neurotherapy, parenting strategies, family counseling, individual therapy, educational planning, and tutoring. Her practice includes individual psychotherapy for adolescents and adults as well as marriage counseling. Dr. Cohen has cared for children and adults for over 35 years.

FIDELIS CARE
(888) 343-3547

Fidelis Care, the New York State Catholic Health Plan, serves more than 645,000 members in 53 counties throughout New York State. It was founded on the belief that all New Yorkers should have access to affordable, quality health insurance. Through New York State's Child Health Plus, Family Health Plus, and Medicaid Managed Care programs, members are covered for regular checkups, preventive care, hospital and emergency care, eye exams, dental care, and more. For seniors, Fidelis Care also offers quality, affordable coverage through Medicare Advantage and Dual Advantage programs.

FRIENDZONE
(516) 569-2824 or (516) 766-1995

Children's performance in school and later in the workplace is dependent on many factors. Children must be socially comfortable in the classroom setting so that they can attend to the lesson, interact in cooperative learning groups and feel confident to take intellectual risks. Outside of school, they must interact with people from all walks of life and navigate through various social settings. At Friendzone, we teach basic socialization skills to children who may need extra help in this area. The children implement these skills in supportive, fun-filled sessions led by NYS certified teachers.

GET HEALTHY AMERICA!
148 Manetto Hill Rd, Plainview
(516) 931-1900

Get Healthy America is a gourmet diet food market and wholesale distributor. We offer an extensive variety of naturally wholesome, delicious prepared foods. Get Healthy America offers one of the largest selections of gluten-free products. Many of our products are certified Kosher, low calorie, low fat, low carb, and sugar free. Come in and enjoy our full line of wholesome and great tasting foods designed to meet your nutritional needs and support a healthy lifestyle. Delivery for Get Healthy products is available in Long Island, Queens, and Manhattan.

GUTTENBERG, DR. JODI
111 North Park Ave, Rockville Centre
(516) 678-7422
Dr. Jodi Guttenberg has been practicing Pediatric Dentistry in Long Island since 1987. She enjoys and excels in providing high quality dental care and has a talent for making the dental experience fun for children and as stress-free as possible for parents. Dr. Jodi's patients range from infancy to college age. Although her practice emphasizes prevention, all types of dental treatment are provided, from fillings to root canals to cosmetic bleaching. Dr. Jodi's staff is available Monday through Saturday with hours to fit the busiest schedule.

HANSON PLACE ORTHODONTICS
One Hanson Pl, Ste 707
(718) 622-2695

Adults, children and adolescents are welcome. Featuring SURESMILE®, which cuts orthodontic treatment time by almost 40 percent compared to traditional braces. This brand new state-of-the-art treatment uses robotic technology, 3-D imaging and custom-made archwires for each patient, allowing for the most predictable results, shorter treatment, less office visits, and enhanced patient comfort. We also have Invisalign® and other treatment options all at affordable prices. We accept most insurances. Located in the Clock Tower building, next to Atlantic Avenue railroad, subways and buses. Easily accessible from Brooklyn, Manhattan, Queens, and Long Island.

JANINE STIENE SPEECH-LANGUAGE PATHOLOGY, P.C.
213 Hallock Rd, Ste 4B, Stony Brook; (631) 689-6858
631 Commack Rd, Ste 1B, Commack; (631) 486-4497
1490 William Floyd Pkwy, Ste 103, East Yaphank; (631) 775-8202

Janine Stiene, Speech-Language Pathologist, is owner and operator of The Suffolk Center for Speech & Myofunctional Therapy. Along with her group of therapists, she supports families and children across Long Island, specializing in PROMPT, feeding, myofunctional therapy, voice disorders, fluency, augmentative communication, articulation, auditory processing disorders and expressive/receptive language disorders (adults & children). Also offered are intensive feeding groups for individuals who suffer from texture and consistency aversions. There are four other affiliated offices across Long Island, all participating with most major health insurance companies and offering flexible hours and scheduling.

KEYS TO READING (KEEN KIDS)
(516) 773-1049

Can a 4- or 5-year-old learn how to read? Pediatricians and psychologists recognize today that teaching children to read early on, when their brains are still developing, is likely to help neural pathways. After over 15 years of working with average, gifted, dyslexic and learning different children, Director Rhonda proactively set up Keen Kids, a dynamic, new, multisensory, structured reading program, which gives 4-and 5-year-olds a jump start into reading in a warm and nurturing environment. If you are interested in having your child become an early reader, please contact Rhonda. .

LITTLE CHEFS LTD.
33 Jackson Avenue , Syosset; (516) 496-0754
9 Soundview Market Place, Port Washington; (516) 767-7633
Email [email protected]
Established in 1995, Little ChefsTM offers weekly cooking classes, beginning with a 2-year old Mommy & Me program through a 12-year old international cooking program, as well as a monthly cooking club and seasonal two-hour specials. Also look for dates and times for new class, Lite and Nutritiously Delicious, for ages 9-12. Certified teachers lead cooking classes and help your child improve in reading, language, vocabulary, and math. Social skills are emphasized, and making friends is easy! The programs allow children to boost their self-confidence and self-esteem in a warm and friendly country kitchen.

THE LITTLE GYM OF MERRICK
2128 Merrick Mall, Merrick
(516) 223-4008

Early childhood is the most important time to help children establish healthy habits and behaviors. It takes time and effort for good nutrition and physical activity to become routine. Programs at The Little Gym of Merrick support the development of healthy habits. In addition to establishing an appreciation for physical activity, tips for healthy living are incorporated into weekly lesson plans. Some weeks even have specific themes, such as Vegetables, Food for Thought, and A Healthy Me, to help children make smart nutrition choices. Call today and we will contribute to your child's health and development!

LONG ISLAND LASER BOUNCE
2710 Hempstead Tpke, Levittown
(516) 342-1330

Long Island's Newest Family Fun Center. Come bounce, climb, hide, and explore in our giant private bounce & soft play area. Our inflatable bouncers are the perfect way to combine fun and a healthy activity. Mommy & Me! Open Monday-Friday 10am-12 noon, except holidays. We have supervised playtime on soft play bouncers. Includes coffee for mom & dad, juice & snack for the children. Open Bounce time also available.

LONG ISLAND PEDIATRIC CHIROPRACTIC
Dr. Adam Glassman, 38 Great Neck Rd, Great Neck; (516) 829-8099
Dr. David Hecht, 5 Stauderman Ave, Lynbrook; (516) 825-7100

Long Island Pediatric Chiropractic was created by Dr. Glassman and Dr. Hecht to educate and empower the community about the importance of a properly functioning nervous System; especially in children. Our offices are child-friendly, with the latest pediatric equipment and diagnostic tools. Both doctors are members of The International Chiropractic Pediatric Association (I.C.P.A.) and The New York Chiropractic Council. The common reasons children get adjusted are ear problems, headaches, scoliosis, posture imbalances, ADD/ADHD, wellness, and other ailments. Both doctors are certified in The Webster Technique, a specific technique for pregnant women.

N.Y. PARTY ZONE
1270 Broadhollow Rd (Rte 110), Farmingdale; (631) 325-7529
15 Frowein Rd, Center Moriches; (516) 694-0079
(888) LETS-JUMP

NY Party Zone...exciting, interactive, indoor birthday party facilities. The most unique rides and attractions anywhere, "Crazy Cow" mechanical bulls, giant, 28-foot volcano, speed down an exciting tropical inflatable slide and challenge yourself on amazing obstacle courses. Enjoy many of our one-of-a-kind activities including Black Light Karaoke, Live DJ's, amazing arcade games, rides, and more! Enjoy your private party in an air-conditioned room where the birthday child sits on a giant inflatable throne. Having a party at home? All the rides are available for rental. Call us today!

OIL CITY SKATE PARK
3565 Maple Ct., Oceanside
(516) 280-2100

Oceanside's Oil City Skate Park is Long Island's only indoor park catering to both beginners and serious skateboarders. Oil City is family-friendly with skaters and parents lounges, and a shop with the best selection and prices anywhere. Oil City is open seven days and also welcomes BMXers and inline skaters. Oil City hosts birthday parties, has lessons on weekend mornings and a Christmas Week 3 day Mini-Camp. Improve your skateboarding skills. For schedules and rates, go to our website or call 516-280-2100 days, 516-442-0703 evenings and weekends.

ONE POTATO TWO TOMATO
9 Albertson Ave, Albertson/Roslyn Heights
(516) 286-5255

Tired of warm flat fruit punch and cold sliced pizza at your kids, tweens or teens birthday parties? Try One Potato Two Tomato's all new "Happy Healthy & Fit Birthday Parties," featuring Tween & Teen Healthy Cooking, Nutri-Fit Kids Party, and fun youth fitness training workouts. One Potato Two Tomato's birthday packages are perfect for private small groups up to 12 with unique custom designed youth fitness training workouts, healthy brunch, lunch, and dinner menus with American and multi-cultural themes, vegan, and vegetarian varieties. 1.5 or 2.0 hour celebrations available.

PEDIATRIC DENTISTRY OF GARDEN CITY
585 Stewart Ave, Garden City
(516) 222 5100

Pediatric Dentistry of Garden City offers a state-of-the-art dental environment for infants, children, adolescents, and special needs patients. Dr. Stacey Reynolds has the experience to handle the needs of every child with the goal of creating a positive dental experience. She is a board certified pediatric dentist. Our environment is catered towards children with ceiling TVs in every room and video games available. Digital xrays, nitrous oxide (laughing gas), and sedation available for those patients who need it. Consultations are complimentary (new patients only) and parents are welcome in the treatment room.

PM PEDIATRICS - NASSAU
596 Jericho Tpke, Syosset; (516) 677-KIDS
239 Middle Country Rd, Selden; (631) 696-KIDS
Bayside Location Coming Soon

PM Pediatrics is the alternative to the ER when your pediatrician's office is closed. We provide comprehensive urgent care through age 21, with short wait times in a beautiful, child-friendly environment. We're open 365 days a year until midnight. Our doctors and nurses have special training in pediatric emergency medicine, and we treat asthma, fever, stomach distress, infections, fractures, wounds requiring stitches, and much more. On-site x-ray, laboratory and rapid tests allow for immediate results. We accept most insurance plans. See website for additional locations.

POWER BRAIN TRAINING CENTER
567 Jericho Turnpike, Syosset
(516) 364-3413

Power Brain Training Center, through physical, emotional, and cognitive exercises and games, can help your children be healthy and improve usage of their brains. Healthy bodies encourage healthy emotions. Our program is a prescription for health, happiness, and peace. Healthy children can grow into creative leaders who can focus on accomplishing their dreams. If this is what you would like for your child, please call PBTC and make an appointment for a free trial class or a Body and Brain check-up. Summer Camp is also available.

PREMIERCARE
3276 Hempstead Tpke, Levittown; (516) 796-2273
585 Merrick Road, Lynbrook, New York; (516) 764-2273
See what your friends and neighbors have been raving about. With 2 convenient locations in Levittown and Lynbrook, we care for patients of all ages - children and adults. Open 7 days a week and holidays. In our state-of-the-art facility, electronic records and digital radiography prescriptions are "e-scripted" directly to the pharmacy for your convenience. Why wait for the doctor? At PremierCare, the doctor waits for you.

PROFESSIONAL ATHLETIC PERFORMANCE CENTER
645 Stewart Ave, Garden City
(516) 794-FAST (3278)

Help your child develop the skills they need to become better athletes and excel in their sport! Our professional coaches are trained and eager to teach your child how to start, stop, change directions, run faster, jump higher, and become stronger. We have a surface and a coach to train every athlete: football, baseball, basketball, volleyball, golf, track and field, hockey, and many other sports. For our swimmers we offer an extensive Dry-Land Training program. Our fall schedule offers programs for athletes ages 7 and up. Parents: Take advantage of our QUIC FIT program; designed to keep our adults healthy too. Call (516) 794-FAST today to schedule your free trial.

SAMUEL FIELD Y
58-20 Little Neck Pkwy, Little Neck
(718) 225-6750 ext. 228

Come have a ball with us! Our Indoor Playground for children 5 years old and under is the perfect informal setting in which to play. Both parents and toddlers meet new friends (no pre-registration required). We also offer teen and adult basketball and volleyball leagues, many adult and senior exercise classes, and our very popular children's birthday parties that we can plan to fit any child's dream. For more information, contact Nancy Amalfitano at ext. 228.

ST. MARY'S KIDS AT ROSLYN/ST. MARY'S HEALTHCARE SYSTEM FOR CHILDREN
1 Expressway Plaza, Ste 106, Roslyn Heights; (516) 621-2681
29-01 216th St, Bayside; (718) 281-8800

St. Mary's Kids at Roslyn helps children with developmental needs reach their full potential. Our dynamic therapy center, staffed by highly skilled occupational, physical, speech and feeding therapists, social workers, and special educators provides multidisciplinary evaluations, individualized treatment and consultation at home, at school or in our state-of-the-art sensory integration facilities. As the only facility of its kind with the support of a major healthcare system for children with special needs, we offer the most comprehensive range of resources available to help children reach every developmental milestone in a friendly, fun, family-focused environment.

STEPS TO SOCIALIZATION
13 South Bayles Ave, Port Washington
(516) 767-0266

At Steps to Socialization, we understand that not all children process social information the same way. Some have to be taught to think socially, step by step. We don't just teach social skills. Our unique curriculum, designed for children through 12th grade, makes the hidden rules of daily social interactions simple and clear. Through targeted activities and role-playing, your child will gain the communication skills needed to navigate the social world. Parents and caregivers are an integral part of the team. We work together to reinforce the program at home and in school.

STROMBERG, DEBBY LCSW-R
(516) 626-0662
Debby Stromberg believes that you can feel better about your life by talking about your thoughts and feelings in her safe and welcoming office. Together you can explore the history of your life and learn about the patterns you have created. You will become empowered to make the changes that will give you the opportunity to live the life you desire. Debby's style is friendly and interactive. She specializes in adult relationships, anxiety, depression, women's issues, children/adolescence, body image, and parenting issues related to both typical and special needs children. She sees individuals, families, and couples.

STUTTERING THERAPY & RESOURCE CENTER OF LONG ISLAND
38 South Oyster Bay Rd, Syosset
(516) 496-4451

Our family-based practice provides stuttering therapy for preschoolers, children, and adolescents in individual or group sessions in our office or your home. Therapy addresses teaching skills to successfully manage stuttering and increase self confidence. Support groups, parents groups, and professional consultations are also available. Lee Caggiano, M.A. is a Board Recognized Fluency Specialist Director of FRIENDS, the Association for Young People Who Stutter, as well as an Adjunct professor at New York University, CW.Post, and Queens College. Steffi Schopick, M.A. is an adjunct professor at Mercy College Clinical Supervisor and Queens College.

WHAT'S COOKING?
30 E. Main St, Oyster Bay
(516) 922-COOK (2665)

"What's Cooking?," a Culinary School and Party Place for children ages 24 months to 15 years allows children of all ages to explore their creativity and skills in culinary arts. We ensure the birthday child is made to feel extra special and the center of attention by our friendly and professional staff. Catering to all of your party needs, "What's Cooking?" offers everything from our renowned cupcake and cookie parties to princess tea parties with characters, firehouse tours and chocolate fountains to make your child's birthday memorable.