Twelve young ladies from the Association for Children with Down Syndrome in Plainview, NY got the chance to perform in front of a sold-out audience at the world-famous Alice Tully Hall at Lincoln Center.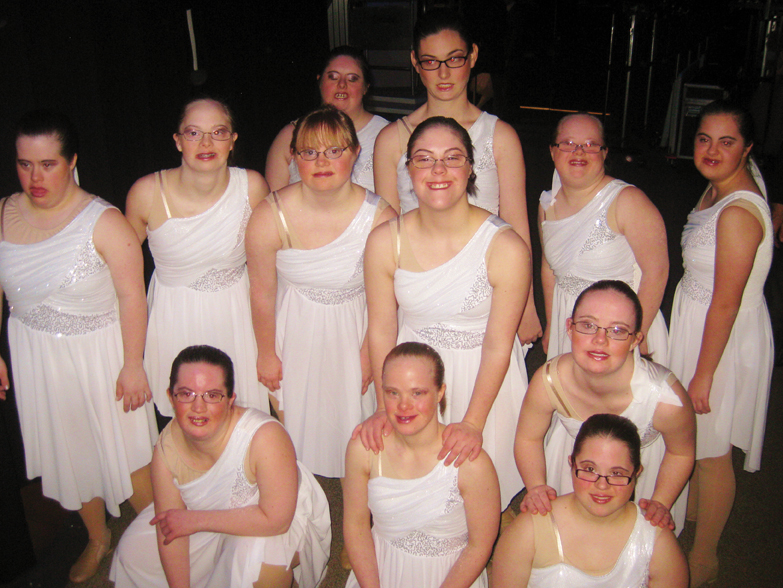 On March 28, a dozen special young ladies were invited to perform on stage, in front of a sold-out audience of nearly 1,000 people, at Lincoln Center in NYC. The 12 dancers hailed from the Association for Children with Down Syndrome on Long Island.
The group, which mostly included members of ACDS's recreational dance program, performed lyrical and contemporary dance numbers during a showcase of ballet students from around the world, and they were rewarded with a standing ovation.
"Our dancers exceeded everyone's expectations. They had a burning desire to be successful and spent many hours rehearsing, as well as practicing at home," says Erica Lepurage, recreational program coordinator for ACDS. "One mother shared the story of how when her daughter was a baby, the professionals said she probably would never walk or talk, and now she is dancing at Lincoln Center -- imagine that family's pride."
Linda Sperber, director of program development, adds: "They were able to show the world what happens when you focus on someone's ability rather than their disability."
ACDS, located in Plainview, NY, is dedicated to providing lifetime resources of exceptional quality, innovation, and inclusion for individuals with Down syndrome, autism, and other developmental disabilities and their families. ACDS has been providing programs and services in and around Long Island for 45 years. ACDS currently serves more than 750 children and adults, providing services that include early intervention and preschool special education programs, respite and recreation programs for children, teens, and adults, adult Medicaid service coordination, and seven supervised group homes in Nassau County.
For more information on ACDS, visit acds.org.