Related: long island, ny, nassau, events, activities, calendar, December, 2010, family, kids, children, shows, theater, concert, holiday, christmas, hanukkah, gingerbread,




Find the top things to do this month with kids in the NYC area in our Calendar of Events



Check out our roundup of the best family events happening this December in Nassau County, Long Island. Whether you're looking to celebrate the holidays, catch a kid-friendly show, or just plain have some fun with the family, we've got all the information you need.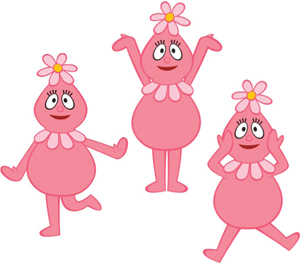 Fun with Foofa
Before your little ones get their turn on Santa's knee, bring them to the Broadway Mall for a Meet and Greet with Foofa, one of the colorful critters from the hit TV show Yo Gabba Gabba. Children will have the chance to get their picture taken with Foofa (so Moms and Dads, don't forget your cameras!). December 4, 11am-3:30pm. FREE. Broadway Mall, Center Court, Route 106/107, Hicksville. 516-939-0679.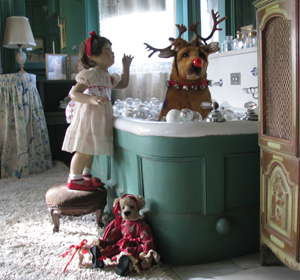 A Festive Tradition
Old Westbury Gardens will celebrate the conclusion of its 51st anniversary year with a Holiday Celebration throughout the month. Beginning December 4 with a tree lighting ceremony (7-9pm), visitors can view Westbury House's period rooms, which will be decorated with traditional seasonal adornments. Antique clothing and toys from the Westbury House collection will also be on display. Children can create holiday crafts and share their wishes with Santa, and all visitors can enjoy hot cider and cookies on the West Porch. December 4-5, 10-12, and 17-19. 10am-4pm. $8; $5 seniors and ages 2-12. Old Westbury Gardens, 71 Old Westbury Road, Old Westbury. 516-333-0048.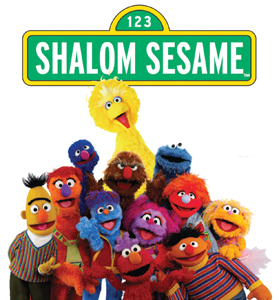 A Chanukah Treat
Join the Friedberg JCC's Chanukah Celebration for a delicious character breakfast with familiar friends and a special screening of "Shalom Sesame," a new series from the creators of Sesame Street that's set in Israel. There will also be crafts, music, and dancing for all ages. Preregistration is suggested. December 5, 10am-2pm. $25 per family of up to four people; $27 at the door; $7 each additional person. Friedberg JCC, 15 Neil Court, Oceanside. 516-634-4192.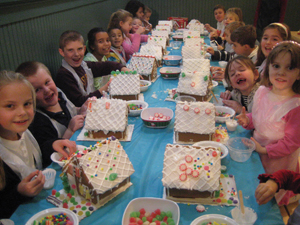 Gingerbread Galore
From decorative icing to gumdrop buttons, these local workshops have everything you need to make a festive gingerbread creation this holiday season:
Gingerbread and Hot Cocoa: Enjoy a fun-filled afternoon of gingerbread decorating at The Cupcake Corner, accompanied by gourmet hot cocoa made on the premises. Participants can choose from individual or family projects. Reservations are required. December 4-5, 11-12, and 18-19. 4-8pm. $7-$29 (price varies by project). The Cupcake Corner, 61 New Hyde Park Road, Garden City. 516-328-2253.
Winter Magic: Celebrate the Season: Decorate your own gingerbread house and make Christmas and Hanukkah cookies, potato latkes with applesauce, edible dreidels, and hot chocolate with mini-marshmallows. December 6 and 16 at 4:30pm. $49. What's Cooking?, 30 East Main Street, Oyster Bay. 516-922-2665.
LilChefs.com Gingerbread House Decorating Workshop: Decorate your own Christmas or Hanukkah gingerbread house in a workshop that involves all five senses. Plus, personalize a chef hat and apron and design a gingerbread craft. Space is limited; pre-paid reservations required. December 12, 10am and 1pm. $40; $10 per additional sibling. Parent Resource Center, 232 Main Street, Port Washington. 516-338-0552.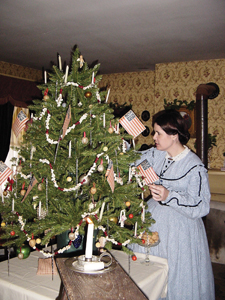 Historical Holidays
Take a step back in time during Old Bethpage Village's Holiday Candlelight Evenings. Candlelit homes, hot mulled cider, traditional holiday music, stories of Christmases past, and entertaining magic lantern shows will capture the holiday spirit of 19th-century Long Island during these special evening programs. December 18-19, 26-30. 5-9:30pm (closed during daylight hours). A unique holiday craft show will be presented in the decorated Fairgrounds Exhibition Hall December 18-19, and old-time contra dancing will be performed in the Visitor Center December 26-30. $10; $7 ages 5-12 and seniors; FREE children under 5. Old Bethpage Village Restoration, 1303 Round Swamp Road, Old Bethpage. 516-572-8400. www.nassaucountyny.gov/parks.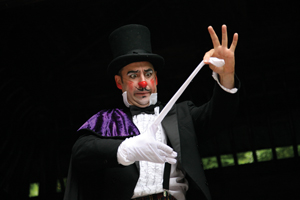 The Best of the Worst
El Magnifico! The World's Best "Worst" Magician is a hilariously pathetic magician from the golden age of entertainment. In the tradition of Chaplin and with the essence of Houdini, El Magnifico mixes classic slapstick humor with poignant comedy in a silent act set to music. December 27, 1pm and 3pm. $4 with $10 museum admission; $8 theater only. Long Island Children's Museum Theater, 11 Davis Avenue, Garden City. 516-224-5800.
Find the top things to do this month with kids in the NYC area in our Calendar of Events


---
Get Your FREE Indoor Activity eGuide!
---
More Regional Highlights Articles
Top 11 Things to Do with Kids in Westchester this November
Best Halloween Events for Kids on Long Island, Nassau County
Best Halloween Events for Kids in Manhattan
Best Halloween Events for Kids in Queens
Best Halloween Events for Kids in Brooklyn

Be a good fellow parent and share this with a friend who would be interested
Local Regional Highlights Sponsors
See Our Regional Highlights Directory