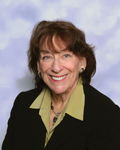 Judith Simon Bloch, Founder/CEO of the Syosset-based Variety Child Learning Center (VCLC), has retired after a 42-year career as champion of young children with special needs.
Believing that early intervention for children (infancy to age 7) with language, learning and behavior difficulties could positively impact a child's ongoing development, VCLC became known as one of the first therapeutic preschools. Today more than 250 children and families benefit from the center's educational services.
Over the years, Bloch rallied for and secured public funding and legislation to support special needs educational services. She was also recognized for her many achievements, garnering such awards as the New York State Senate "Women of Distinction" award and Long Island Business News "Top 50 Women in Business." She is succeeded by Janice Friedman (CEO) and Andrea Rieger (CFO). To learn more about services and monthly parenting workshops offered at this non-profit center, go to www.vclc.org.
---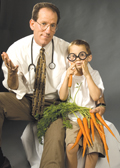 Dr. Andrew Adesman, Chief of Developmental & Behavioral Pediatrics at Schneider Children's Hospital in New Hyde Park, separates parenting facts from fiction in his recently released book, BabyFacts: The Truth About Your Child's Health From Newborn Through Preschool (John Wiley & Sons, Inc.)
Myths about how to care for children prevail, not only among well-meaning moms and dads, but among medical professionals as well, notes Dr. Adesman, a father of three himself. Over his 24 years practicing pediatrics, Adesman says, "I've always been troubled by the extent to which parents rely on hearsay or misinformation to care for their children when they're sick, a problem exacerbated by the Internet."
BabyFacts dispels such myths as: spinach is a good source of iron, teething causes ear infections and diaper rash and burns should be treated with ice. The book offers guidance to parents of newborns to preschoolers because as Adesman explains, " …what you do—or don't do—in the first three to four years after birth can have an impact on your child that lasts, in some cases, a lifetime."