Check out these local activities and events for children and families scheduled during the month of July in Nassau County, Long Island. Whether you're looking to celebrate Independence Day, catch a kid-friendly show, or just enjoy the great outdoors, we've got all the information a Long Island family needs.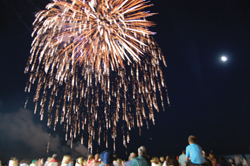 Celebrate Independence Day!

Even with the Jones Beach Fireworks Show being canceled this year on July 4, there are plenty of other places around the county to see fireworks and celebrate America's 234th birthday!
July 2 and 3: Carle Place Fire Department's 100th Anniversary Fireworks Show. Fireworks by Grucci. 460 Broadway, Carle Place. 516-334-8888. www.carleplacefd.org.
July 3: TD Bank Celebrates America. Fireworks by Grucci. Eisenhower Park, off Hempstead Turnpike, East Meadow. 516-572-0348. www.nassaucountyny.gov.
July 9: Fireworks Extravaganza, Riverside Boulevard Beach, Long Beach. 516-431-1000. www.longbeachny.org.
July 10: Rockville Centre 117th Birthday and Fireworks by Grucci, Mill River Park, south of Sunrise Highway. 516-678-9339.
July 17: Oyster Bay's Salute to America. Fireworks by Grucci. John J. Burn Park, off of Merrick Road, Massapequa. 516-797-7980. www.oysterbaytown.com.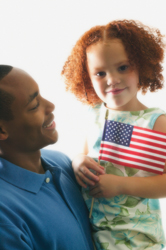 Free Meals For Kids At Applebee's
All Applebee's Neighborhood Grill and Bar locations across Nassau and Suffolk Counties will be celebrating Independence Day with families who dine on July 4, 11am till midnight. Families can receive up to two free kids' meals with the purchase of each adult meal. Children must be 12 years or younger and order from the Kids' Menu. Visit www.applebees.com for locations and more information.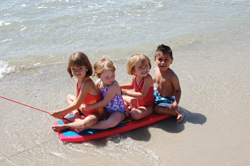 Beach Season Kickoff
The City of Long Beach offers entertainment all summer long, kicking off with a free Summer Concert Series on the beach. The fun starts Wednesday, July 7, with a performance by the Day Trippers, a Beatles tribute band. On Thursday, July 8, the classic rock cover band Fog performs, and on Friday, July 9, T'Bazco Road performs Cajun Zydeco, the musical style of New Orleans, before a spectacular fireworks show overlooking the ocean. All concerts are held at 8pm Mondays, Wednesdays and Thursdays, July 7- September 2, except for an additional concert on Friday, July 9, before the fireworks.
July 8-11, families can play games and enjoy rides and entertainment at the St. Mary's International Festival at St. Mary's of the Isle on E. Walnut Street and Park Avenue, just blocks away from the beach.
The following weekend, July 17-18, 9am-7pm, don't miss the Arts & Crafts Festival along the boardwalk.
Plus, there are beach sporting events not to be missed. Check the City of Long Beach events calendar for beach volleyball tournaments, triathlon training events, and more. Most events are free and open to all ages. See the website for exact boardwalk locations. The City of Long Beach, 516-431-1000, www.longbeachny.org.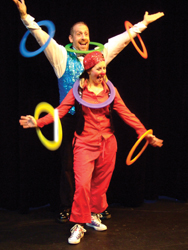 Circus Act
The world-class National Circus Project presents Solo Circus, a live show full of balancing, juggling, clowning, plate spinning, and other amazing and entertaining performances. July 16 and 17. 1:30pm. Ages 3 and up. $4 plus $10 museum admission or $8 theater only. Long Island Children's Museum, 11 Davis Avenue, Garden City. 516-224-5800. www.licm.org.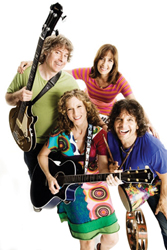 Tunes for Tots at the Tilles Center
Nick Jr. children's music superstar Laurie Berkner and her band perform a "Birthday Party" concert at the Tilles Center for the Performing Arts in Brookville on July 18. The Laurie Berkner Band includes Laurie Berkner (vocals), Susie Lampert (keyboards), Adam Bernstein (bass), and Bob Golden (drums/percussion). They'll perform songs from their 2008 critically acclaimed CD, Rocketship Run, along with other favorites. Shows at 1pm and 4pm. Suitable for all ages. Tickets: $25-$35.
Tilles Center for the Performing Arts, C.W. Post Campus, 720 Northern Boulevard, Brookville. For more information: 516-299-3100 or www.tillescenter.org.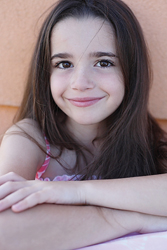 Acting and Modeling Auditions
On July 25, kids ages 4-24 can audition for Luber Roklin Talent Management and JRP Long Island for a chance to appear in various modeling and acting projects. Clients have appeared on shows like Sonny with a Chance, Suite Life on Deck, and Gossip Girl. Kids should bring a current photo with them. They will be given a mock commercial as part of their audition. Parents must call the week of July 19 to schedule an appointment; no same-day appointments will be scheduled. No experience necessary. Auditions will be held at JRP at 1400 Old Country Road, Suite 101, Westbury. For more information, call 516-876-1000.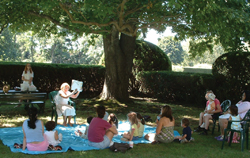 Outdoor Garden and Nature Programs
Get outside and enjoy the weather with these nearby family events.
Storytime for Children
Kids ages 2-5 enjoy hearing stories and taking part in a variety of activities with this story group in the garden. Register in advance. Wednesdays through July 28. 11am. FREE; $10 adults. Old Westbury Gardens, 71 Old Westbury Road, Old Westbury. 516-333-0048. www.oldwestburygardens.org.
What on Earth?
Kids explore the natural world in the museum's backyard, where they'll learn fun ways to help the environment while trying cooking, crafts and other science activities. Mondays-Fridays through August 27, weather permitting. 2pm. All ages. $10. Long Island Children's Museum, 11 Davis Avenue, Garden City. 516-224-5800. www.licm.org.

Junior Lighthouse Rangers Summer Program
During this six-week program, kids ages 7-14 learn about life on a barrier beach. They'll climb the lighthouse, participate in a mock U.S. Life Saving Service rescue, explore marine life in the Great South Bay, and create nautical crafts. Call for an application. Wednesdays, July 7-August 11. 10am. $80 per child. Fire Island Lighthouse, Robert Moses State Park, parking field 5, Fire Island. 631-661-4876. www.fireislandlighthouse.com.

Children's Garden Club: A Lesson in Life
Each Tuesday, kids learn how to cultivate a vegetable and herb garden. Registration required. Through August 24. 4:15pm. $80. Rock Hall Museum, 199 Broadway, Lawrence. 516-239-1157. www.toh.li/content/rc/rockhall.html.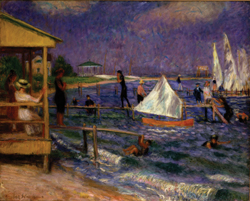 Water in Art
Each Sunday, families get a tour of Nassau County Museum Of Art's main exhibition, The Sea Around Us, followed by art activities for all. The museum's newest exhibition portrays the magnetism people feel for bodies of water, despite the dangers. Examine the romantic fascination American and European artists have had for expanses of water from the mid-19th century to the present. Through September 12. Tuesdays-Sundays, 12-4:30pm. Family Sundays are at 1pm. $10 adults, $8 ages 62 and up, $4 students and children ages 4-12. Nassau County Museum of Art, 1 Museum Drive, Roslyn Harbor. 516-484-9337. www.nassaumuseum.org.
For even more family activities and events on Long Island, visit our Online Calendar.