A tween from Seaford, NY on Long Island is one of six winners of the national Pets Add Life Poetry Contest. Read her poem here, inspired by her pet guinea pig, Giggles.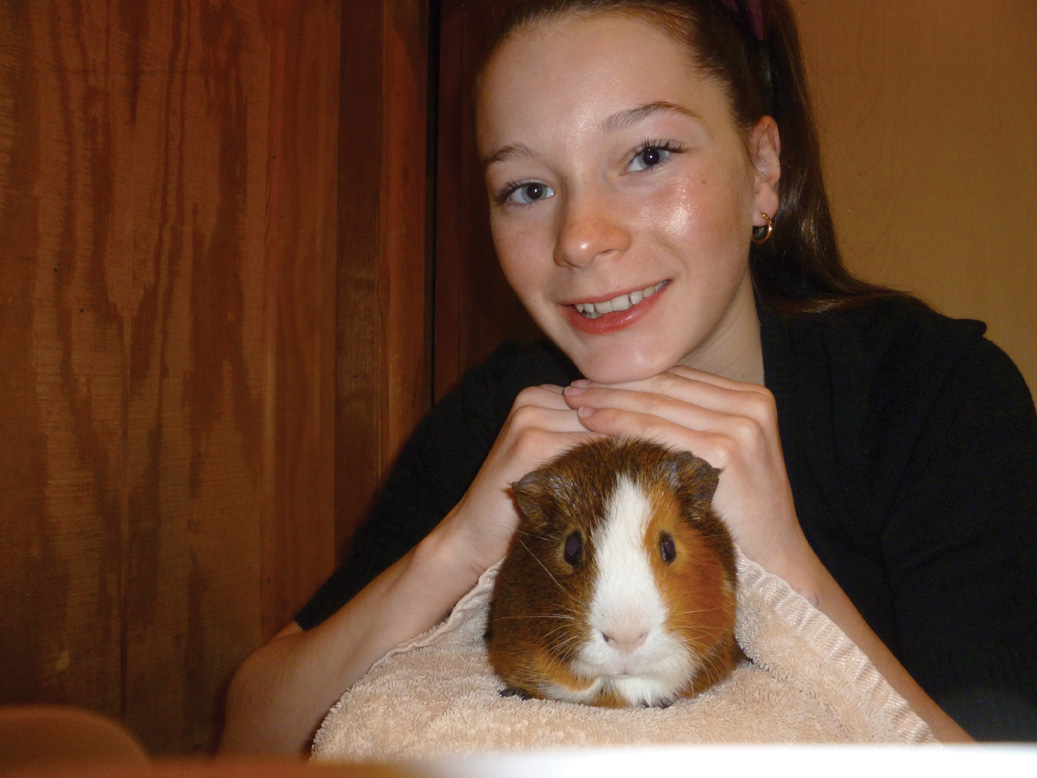 Melina, a seventh-grader from Seaford, NY (pictured here with her guinea pig Giggles), was one of six young winners of the Pets Add Life 4th Annual Children's Poetry Contest.
The national competition, founded by the American Pet Products Association, received more than 1,200 entries this year—poems written by kids in third through eighth grade to express the joy and happiness that their pets bring to their lives.
Winners from each grade level, named April 10, received a $250 gift certificate for pet products and a byline in "everydog Magazine." Additionally, the winning students' classrooms each received a $1,000 scholarship to spend on pet-related education.
Below is Melina's winning poem:
Pets Bring Joy
Pets bring joy

To either girl or boy

A dog or a cat

A fish or a rat

They are always there

And they always care

You run and play

and frolic all day

They don't mind if you're shy or outgoing

All they care is that you are there

They might live in a tank or a cage

but they don't rage

When you're sad or lonely your pet is there

to comfort you and to share their love

They might not talk back

but they listen to every word that you can pack

In their heart they do not want to part

with the girl or boy who gives them so much joy

Since you love them

they act like a gem

And bring you joy

with just a little toy
To read the other winning poems and learn more about the contest, visit petsaddlife.org/poetry_contest.