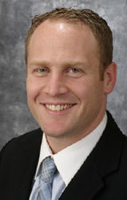 Meet some of the health professionals in Nassau County, Long Island, including pediatricians, dentists, and nutritionists catering to kids and families.
APTEKAR, DR. DORIS M., PH.D.
(516) 484-6351
Email [email protected]
Dr. Doris M. Aptekar's goal in life is to make a difference. A history of 30 years as an educator and school psychologist has been directed towards fulfilling every person's potential. Whether your needs are individual or family-related, your dreams for you, your child and family will be realized. Dr Aptekar specializes in ADD/ADHD, learning disabilities, learning approaches, tools and techniques, coaching and confidence building, frustration tolerance and behavior modification. Hypnotherapy treatments deal with eating disorders, weight, smoking and other addictions. Psycho educational evaluations are available. All programs are developed to include children of all ages through adulthood.

CREATING WELLNESS CENTER OF COMMACK
66 Commack Road, Suite # 101, Commack
(631) 462-0801
www.CreatingWellnessLI.com

Dr. Matthew Lewis is a licensed Wellness Chiropractor concentrating in digestive health. Dr. Lewis completed postgraduate training with the Loomis Institute of Enzyme Nutrition. A leader in enzyme nutrition and the field of wellness, Dr.Lewis has been published in newspapers, magazines, and appears regularly on television to share his knowledge regarding enzyme nutrition and wellness. As the director of the Creating Wellness Center of Commack, Dr. Lewis takes pride in seeing families expand their knowledge through wellness programs that dramatically alter the way they feel and experience life.

HARTMAN, ROSS, DPM
376 South Oyster Bay Road (across from the Plainview Center), Hicksville
(516) 822-FEET (3338)
www.RossHartmanDPM.com

Dr. Hartman completed his undergraduate studies at Cornell University and received his doctorate from the New York College of Podiatric Medicine where he graduated as Valedictorian. He then completed three years of surgical training at St. Vincent's Medical Center and graduated as Chief Podiatric Surgical Resident. Dr. Hartman has undergone extensive training in all aspects of both pediatric and adult foot care. He strongly believes that patient involvement is the key to a successful outcome and therefore fully discusses all treatment options with each patient. Dr. Hartman treats his patients with the utmost professionalism and respect, ensuring that you receive the best care in a professional and friendly environment.

LANCER, DR. ROBERT
2545 Hempstead Turnpike, Suite 401A, East Meadow
(516) 592-1686
www.nyocd.com

Dr. Robert Lancer, a New York State Licensed psychologist, has become a master in his craft of treating OCD. As an expert in the field, Dr. Lancer has spoken at conferences nationally and internationally. His experiences allow him to find unique solutions to the problems an individual experiences while going through the recovery process. He has strived to learn about OCD from the practitioner's side as well as placing an emphasis on understanding OCD from the patient's perspective. Dr. Lancer gives helpful advice on how to deal with daily life situations while having OCD.

LONG ISLAND PEDIATRIC CHIROPRACTIC
38 Great Neck Road, Great Neck; (516) 829-8099
Dr. David Hecht
5 Stauderman Avenue, Lynbrook; (516) 825-7100
www.hechtchiro.com
www.dreamwellness.com

Long Island Pediatric Chiropractic was created by Dr. Glassman and Dr. Hecht to educate and empower the community about the importance of a properly functioning Nervous System, especially in children. Our offices are child-friendly with the latest pediatric equipment and diagnostic tools. Both doctors are members of The International Chiropractic Pediatric Association (I.C.P.A.) and The New York Chiropractic Council. The common reasons children get adjusted are ear problems, headaches, scoliosis, posture imbalances, ADD/ADHD, wellness, and other ailments that are helped naturally. Furthermore, both doctors are certified in The Webster Technique, a specific technique for pregnant women.