Check out our roundup of great family events happening this January in Nassau County, Long Island, including kid-friendly shows and family museum activities.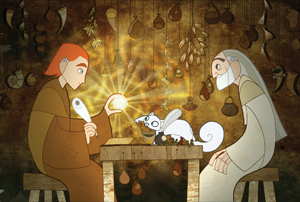 A Magical New Year's
See The Secret of Kells at the New York Children's Film Festival. Each year, North America's largest festival of film for children and teens presents a kaleidoscopic collection of the best new animation, live action, and experimental film. The 2010 Academy Award-nominated film for best animated feature, The Secret of Kells brings together magic and mythology and explores the power of imagination. January 1 at noon. $10. Cinema Arts Centre, 423 Park Avenue, Huntington. 631-423-7611.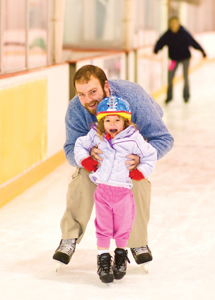 Bundle Up!
Sure it's cold, but why not head out into the crisp air for some wintery fun?
Kick off the New Year with a walk into the woodlands to discover nature in the winter during First Hike of the Year Family Adventures. Preregistration is required. January 1 at 1:30pm. $4; $3 children. Connetquot River State Park Preserve, 8th Street, Oakdale. 631-581-1072. www.nysparks.com/parks.
Strap on your skis while still staying close to home. Both Bethpage State Park and Hempstead Lake State Park boast cross-country skiing trails that are open daily (weather permitting), from sunrise to sunset, through February 27. The activity is free, but skiers must bring their own equipment. Bethpage State Park is located at 99 Quaker Meeting House Road in Farmingdale (516-249-0701); Hempstead Lake State Park is located on Southern State Parkway in West Hempstead (516-766-1029). For more information, visit www.nysparks.state.ny.us/parks.
Seal Walks is an introductory program on wintering seals at the Theodore Roosevelt Nature Center. Take a naturalist-guided beach walk to an area where up to four species of seals can be observed. Dress appropriately; wear comfortable footwear for hiking; binoculars recommended. Reservations required. January 1 at 10:30am; January 8, 16, and 23 at 1:30pm. $4. Jones Beach State Park, Wantagh. 516-679-7254. www.nysparks.com.
Find out where to ice skate in our area.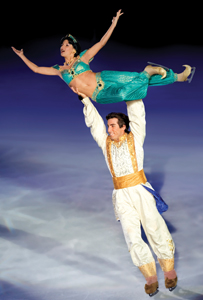 The Magic of Disney
Through artistic skating and graceful acrobatics, Disney On Ice presents Princess Wishes recreates the defining moments when seven Disney Princesses' wishes are fulfilled. With Tinker Bell as your guide, witness the inspiring stories of Ariel, Belle, Cinderella, Mulan, Jasmine, Sleeping Beauty, and Snow White as their wishes are granted and their dreams come true. Prior to each performance, families are treated to the "Disney Princess Pre-Show," complimentary with ticket purchase. A Disney Princess presides over an exclusive fairytale collection of gowns and treasures from the Disney Princess stories, providing a beautiful setting for photo opportunities. January 6 at 7pm; January 7 at 10:30am and 7pm; January 8 at 11am, 3pm, and 7pm; January 9 at 11am and 3pm. $23 and up. Nassau Coliseum, 1255 Hempstead Turnpike, Uniondale. 800-745-3000.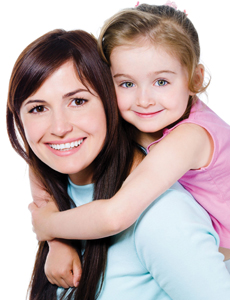 Open House at MMC
Midshore Mothers' Center (MMC) will hold an Open House on January 12. The event will include refreshments, a tour, a free trial discussion group, and a free sample Mommy & Me group (children are welcome). Meet local moms and get information about the center's programs. The MMC is a non-profit, non-sectarian organization run by moms for moms. 10am-12pm; the center will open again at 7:30pm for additional registration. MMC is located at Crossroads Church of Long Island, 610 Carmans Road, Farmingdale. 516-694-6667.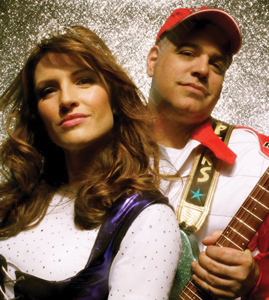 Rock On!
Princess Katie and Racer Steve will perform a high-energy, highly interactive rock concert for kids and families. Kids are encouraged to come in costume and ready to dance. $15. January 16 at 11am. Sid Jacobson JCC, 300 Forest Drive, Roslyn. 516-484-1545.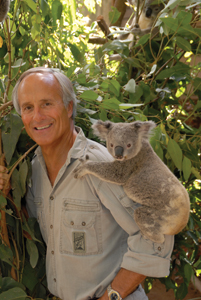 Wild for Animals
World famous zoologist and lifelong animal trainer Jack Hanna is bringing his show, Into the Wild, along with all his wildlife friends, to the NYCB Theatre at Westbury for a one-day exclusive, action-packed adventure that's fun for all ages. Hanna, who has traveled to all seven continents (yes, including Antarctica!) in search of new and exciting species for his show, will bring it all together on stage in front of a live audience. Animals range from penguins to a full-grown cheetah. January 16 at 1pm. $29-$59 (premium tickets include a meet-and-greet with Jungle Jack himself as well as one of his animal friends). NYCB Theatre at Westbury, 960 Brush Hollow Road, Westbury. 877-686-5355.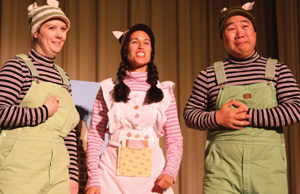 Singing Pigs
See a classic tale re-mastered by composer John Davis to introduce children to opera. Three Little Pigs (A Children's Opera) is told with original lyrics set to the great music of four of Mozart's operas: The Magic Flute, Cosi Fan Tutte, Don Giovanni, and the Marriage of Figaro. Recommended for ages 3-10. January 23 at 2pm. $18. Landmark on Main Street, 232 Main Street, Port Washington. 516-767-6444.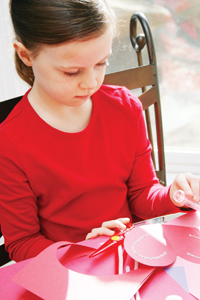 Creations of Love
Create an artist-inspired Valentine's Day wreath at Art After School!: Heart Art. Learn about works of art by renown artists Jim Dine and Robert Indiana and their relationship to the celebration of this holiday. Hand-design your own fabric, experiment with lettering using oil pastels, and tie it all together into an original wreath decoration. Art materials and a snack are provided. Advance registration is required. January 25 at 4:30pm. Appropriate for ages 10 and older. $15. The Heckscher Museum of Art, 2 Prime Avenue, Huntington. 361-351-3250.