Related: Nassau County, Nassau, Long Island, NY, activities, family, children, kids, events, classes, programs, museums, theater, shows, Earth Day, April, 2010,




Check out some great activities and events for kids and families scheduled during the month of April in Nassau County, Long Island. Whether you're looking to celebrate Earth Day, catch a kid-friendly show, or enjoy the great outdoors, we've got the information a Nassau County family needs.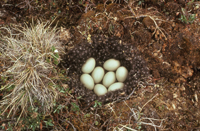 Easter Egg-Stravaganza!
On April 3, kids can discover egg-laying critters at the Theodore Roosevelt Sanctuary & Audubon Center in Oyster Bay. Children ages 2 ½ - 10 years old, along with their parents, can learn about the different egg laying critters at the sanctuary and then join in on an Easter egg hunt. They can take the "eggs" they find home.
Registration is required for this event. $8 per child. 10am-11:30am and 12:30pm-2pm. 134 Cove Road, Oyster Bay. For more information, call 516-922-3200 or email [email protected].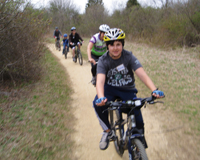 Celebrate Earth Day!
Honor Mother Earth this month with these family-friendly events.
Pedal for the Planet: Kids ages 10 and up participate in Adventures By Design's "Pedal for the Planet," a guided mountain bike ride on the trails at Stillwell Woods Preserve. Instruction will be offered by experienced riders and there will be demonstrations by bike companies and environmental organizations featuring "green" products. Bicycles and helmets will be available. Enjoy free raffle and lots of giveaways. April 25.12-2pm. Call for pricing. Stillwell Woods Preserve, South Woods Road, Syosset. 631-835-7599. www.adventuresbydesign.com.
Earth Day Celebration: Kids celebrate Earth Day with fun activities that remind us to keep our planet and environment healthy. They'll learn different ways to keep the earth clean, and create crafts from recyclables and other materials. April 18. 12-4pm. $10. Long Island Children's Museum, 11 Davis Avenue, Garden City. 516-224-5800. www.licm.org.
Arbor Day Family Festival: Families can get involved celebrating the importance of trees and learning about preserving the environment. April 24 and 25, rain or shine. 10am-5pm. All ages. $15 per car, $5 individual. Planting Fields Arboretum State Historic Park and Coe Hall, 1395 Planting Fields Road, Oyster Bay. 516-922-8682. www.plantingfields.org.
Eco-Friendly Fun: A Family Workshop: A museum educator guides families through a tour of the museum's nature trails. Afterwards, a community art specialist, Landry Randriamandroso, leads a hands-on, eco-friendly art-making workshop. Kids will use a variety of materials and techniques, among them collage, rubbings, and printmaking using natural, found and recycled materials. Ages 6 and up. Advance registration required; register online at nassaumuseum.org; click on "Events/Lectures & Trips." April 24. 10am-12:30pm. $35 one adult and one child. Nassau County Museum of Art, 1 Museum Drive, Roslyn Harbor. 516-484-9337. www.nassaumuseum.org.

Arbor Day Celebration: Kids enjoy nature walks, tree identification exhibits, nature films, live animal programs, crafts, and games in celebration of Earth Day. April 24. 12-3pm. All ages. $3; children 5-12 $2; 4 and under FREE with parent or grandparent. Tackapausha Museum & Preserve, 2225 Washington Avenue, Seaford. 516-571-7443. www.nassaucountyny.gov.

Earth Fest: Kids celebrate 40 years of Earth Day with a live animal exhibit, activities, music and "green" tips. April 24. 11am-4pm. All ages. $8. Center for Science Teaching and Learning, Tanglewood Preserve, 1 Tanglewood Road, Rockville Centre. 516-764-0045. www.cstl.org.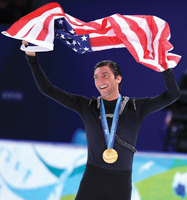 Figure Skating Family Entertainment
If you already miss watching the Winter Olympics, you can see many Olympic figure skaters live on the ice right in Nassau County. Olympic athletes Evan Lysacek, Tanith Belbin, Benjamin Agosto, Sasha Cohen, Todd Eldredge, Michael Weiss and several others join the 24th season of Smucker's® Stars on Ice® Tour at Nassau Coliseum. Proceeds benefit the Boys & Girls Clubs of America. All ages. Tickets start at $25. April 17. 7:30pm. Nassau Coliseum, 1255 Hempstead Turnpike, Uniondale. 1-800-745-3000 or www.starsonice.com.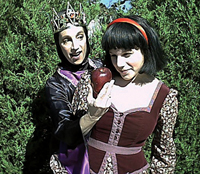 What's On Stage This Month
The Wizard of Oz: Join Dorothy, the Scarecrow, the Tinman, and the Cowardly Lion as they come to life onstage in this adaptation featuring the music of the MGM movie. Price includes popcorn and soda. Following the one-hour show, families can meet the cast. April 1-3. 11am. $10. Bellmore Theatre, 222 Pettit Avenue, Bellmore. 516-599-6870. www.plazatheatrical.com.
Mr. Easter Bunny: Kids watch a theatrical play on stage in celebration of Easter. Billy and Betty try to convince their dad, the Mayor of Easterville, to believe in a six-foot, magical, singing and dancing Easter Bunny. April 2. 1pm. $10. BroadHollow Theatre at Elmont, 700 Hempstead Turnpike, Elmont. 516-775-4420. www.broadhollow.org.
Hayes Greenfield's Jazz-A-Ma-Tazz: Children of all ages will love award-winning jazzman Hayes Greenfield and his partner as they introduce kids to jazz in this fun, interactive show. They'll learn call and response, scatting, singing, interpretive sound, movement, conducting and tap dance. April 2. 2pm. $9 ($1 additional at the door). Friedberg JCC, 15 Neil Court, Oceanside. 516-634-4154. www.friedbergjcc.org.
Snow White and the Seven Dwarves: Families see this beloved Disney tale on stage in a theatrical performance. April 3. 2pm. $10. BroadHollow Theatre at Elmont Children's Theatre, 700 Hempstead Turnpike, Elmont. 516-775-4420. www.broadhollow.org.
Gary Ferrar's Ah! Real Magic! El 10: Gary Ferrar will guide families through the world of magic, performing everything from stage illusions to close-up magic. His high-energy show gets everyone involved. April 17. 2pm. $10. BroadHollow Theatre at Elmont Children's Theatre, 700 Hempstead Turnpike, Elmont. 516-775-4420. www.broadhollow.org.
Enchantment Theatre Company in The Adventures of Harold and the Purple Crayon: The beloved book comes to life on stage in a musical for families. Kids enjoy life-size puppets, masks, magic, and music, and watch Harold jet off to Mars, joins a circus, and meet a king in an enchanted garden. Before the show, kids can join a unique hands-on workshop where they'll draw magical worlds and create their own adventures, just like Harold. April 24. 2pm. $20, $12. Tilles Center for the Performing Arts, 720 Northern Boulevard, Greenvale. 516-299-3100. www.tillescenter.org.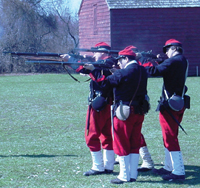 Civil War Demonsration
Visit the Old Bethpage Village Restoration on April 17 and 18 and watch as Company E of the Fourteenth Brooklyn Regiment, N.Y.S. Militia, demonstrates its "School of the Soldier" program from Civil War days. Families can view the "soldiers" demonstrating the basic formations, including marching, facings, and manual of arms, which were very important in training these boys from the City of Brooklyn in 1861. Besides reviewing the basics, the officers will lead the men in Company Drills each day and conclude with a Skirmish Drill on Sunday.
Admission: $10; $7 children ages 5-12, senior citizens, and volunteer firefighters; FREE for children under 5. 1303 Round Swamp Road, Old Bethpage. 516-572-8400. www.nassaucountyny.gov/parks.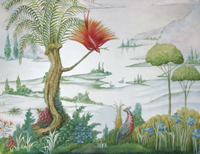 At the Museums: Kid-Friendly Exhibits
Arcadia/Suburbia: Architecture on Long Island, 1930-2010: This exhibit brings to light the impressive architectural history of Long Island, especially on the North Shore. It underscores the role Long Island played in the development of Modernist and Post-Modernist movements in the United States, and charts the region's development from a largely agrarian society and a significant leisure destination to a "mature" suburban culture. Children can experiment with their own architectural design. Huey wall text engages children and assists in understanding art and architecture. Through April 11. Wednesday-Friday 10am-4pm; Saturday and Sunday 11am-5pm. All ages. $8, $6 seniors, $5 students, children under 10 FREE. The Heckscher Museum of Art, 2 Prime Avenue, Huntington. 631-351.3250. www.heckscher.org.
Children's Pleasures: American Celebrations of Childhood: This exhibition focuses on the evolving depictions of American childhood pleasures and pastimes from the early 19th century to 2008. The paintings, drawings, works on paper, and sculptures by renowned American artists portray children experiencing pleasures of family and friends, the world of make-believe, holiday celebrations, games and toys, outdoor play, music and dance, and childhood mischief. Through April 18. Call for times and pricing. All ages. Hofstra University, Emily Lowe Gallery, 112 Hofstra University, South Campus, Hempstead. 516-463-6580. www.hofstra.edu/culture.
Daily Upstairs/Downstairs Tours of Coe Hall: Hour-long tours of the servants' quarters are offered daily through September 30. Families see how servants lived in the 1920s, and view the kitchen areas, wine vaults, flower room, and more. Mai Coe's bedroom is also now open, featuring new murals by Polly Wood-Holland and her assistant, Joyce Kubalak, which are based on lost originals by American artist Robert Winthrop.12:30pm, 2:30pm. All ages. $3.50; under 12 FREE. Planting Fields Arboretum State Historic Park and Coe Hall, 1395 Planting Fields Road, Oyster Bay. 516-922-8682. www.plantingfields.org.
Kaleidozone - Light, Wind and Meryl Taradash: Families explore this exhibit, which features sculptor Meryl Taradash. Learn her process to create "Wind Dancing," the sculpture located at the museum, and see other works she has produced. Through May 2. 10am. All ages. $10. Long Island Children's Museum, 11 Davis Avenue, Garden City. 516-224-5800. www.licm.org.
Under the Big Top: This exhibit features reproductions of circus art by Seurat, Léger, Prendergast, Toulouse-Lautrec, Picasso, Chagall and others, showcasing them alongside displays that guide the museum's young visitors through explorations of circus skills, endangered animals, and memory games using circus characters and activities. Through May 24. 12pm. All ages. $10, $8 seniors, $4 ages 4-12, which includes admission to both museums, or MiniArtMuseum only, $5, $4 seniors and ages 4-12. Nassau County Museum of Art - Ridder MiniArtMuseum for Children, One Museum Drive, Roslyn Harbor. 516-484-9337. www.nassaumuseum.com.
More Recreation/Outings Articles
2010 Nassau Coliseum Fair in Uniondale, NY
DanceAfrica 2011 at BAM: Viva Cuba!
Brooklyn May Calendar Highlights: Family Activities
Spring 2011 Bird Watching Events in Westchester County, NY
Westchester County, NY, May Calendar Highlights: Activities for Families

Be a good fellow parent and share this with a friend who would be interested
Local Recreation/Outings Sponsors
See Our Recreation/Outings Directory