Jack Frost on Stage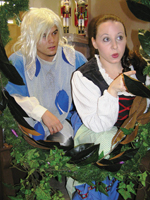 Watch as the enchanting musical Jack Frost comes to life in this theatrical production. Children will be mesmerized by the beautiful costumes and scenery as Jack Frost tries to save the beautiful Elisa. After the one-hour performance, stay for a meet-and-greet with the cast. Saturdays, January 9, 16 and 23, as well as Monday, January 18, at 11am. Appropriate for kids in pre-K through fourth grade. $10; popcorn and soda included. The Showplace at Bellmore Movies, 222 Pettit Avenue, Bellmore. 516-599-6870. www.plazatheatrical.com.
Family Fun at the Mall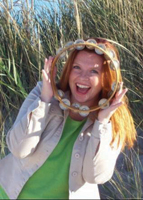 Darlene Graham performs original children's music during Family Fun Day at the Broadway Mall on January 16. Following her noon performance, families can bounce around at the Bounce House, indulge in treats and other activities by Chocolate Works, and play with live animals from The Center for Science Teaching & Learning. The fun starts at 11am. Age: All. FREE. Route 106/107, Hicksville. 516-939-0679. www.broadwaymall.com.
Winter Food Fest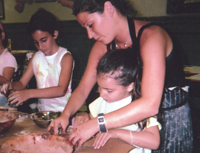 In honor of Martin Luther King Jr. Day, kids learn to cook up warm goodies, including friendship bread, winter starry soup, helping hand cookies, and hot apple cider, at Little Chefs in Port Washington and Syosset. January 18 at 12:30 and 5pm. Age: TOD, YE, TW. $55. 33 Jackson Avenue, Syosset, and 9 Soundview Market Place, Port Washington. 516-496-0754. www.littlechefs.com.
See Owls Up Close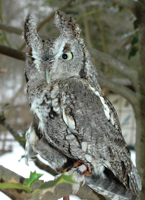 Learn all about owls at the Owl Prowl, a program offered by the Theodore Roosevelt Sanctuary and Audubon Center, held this year at Planting Fields Arboretum. Enjoy a live presentation an learn about the differences between the Eastern Screech and Great Horned owls, which are more common on Long Island than you may think. Afterwards, families will listen to the calls and search for owls. All ages. $10. Registration required. January 22, 7-9pm. Planting Fields Arboretum, Greenhouse Classroom, Oyster Bay. 516-922-3200. Email [email protected].
Puppet Performance
Head to the Long Island Children's Museum for an unforgettable puppet show. Little Red and the Gingerbread Man, by Barefoot Puppets, combines two classic tales in one original performance complete with music. Watch a snowy scene as Little Red follows a mischievous gingerbread cookie through the woods to Grandma's house and is chased by the Big Bad Wolf! For ages 3 and up. $8 theater only; $4 with $10 museum admission. January 24. 1pm and 3pm. Long Island Children's Museum, 11 Davis Avenue, Garden City. 516-224-5800. www.licm.org.
A Wild Presentation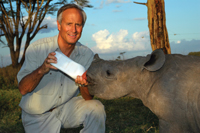 See renowned zookeeper Jungle Jack Hanna live when he takes to the stage at the Tilles Center. Hanna will be joined by his favorite animal friends from around the globe. The show also features stories and footage from Hanna's global adventures. January 30 at 3pm. Ages 3 and up. $20, $35, $50.Tilles Center for the Performing Arts, C.W. Post Campus, 720 Northern Boulevard, Greenvale. 516-299-3100. www.tillescenter.org.