Check out these great family events scheduled for the month of September in Nassau County, Long Island. Whether you're looking to celebrate Grandparents Day, catch a hometown baseball game, or enjoy a kid-friendly show, we've got all the information your family needs.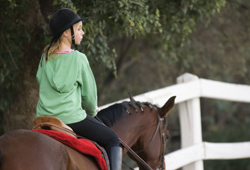 Horse Sense
Have a little one whose been bitten by the horse bug? Let her pet, groom, and swoon over the four-legged friends at Greenlawn Equestrian Center.
Your budding equestrian can take a private, 30-minute riding lesson at the discounted price of $35, as part of the center's back-to-school special (a $55 value). Call ahead to schedule a lesson between 10am-3pm.
The center will also offer drop-in horsemanship lessons ($10 each). A new horse care topic will be covered in each one-hour class; kids can join the morning session at 10am or the afternoon session at 2pm.
September 1-3. Greenlawn Equestrian Center, 29 Wood Avenue, Greenlawn. 631-456-1700. www.GreenlawnEquestrian.com.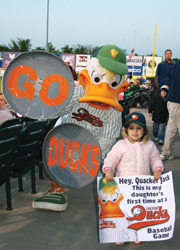 Stand Up and Quack!
Take the family out to the ball game and root, root, root for the home team - that is, the Long Island Ducks. Catch this Minor League team at one of their few remaining home games of the season at Citibank Park: the Ducks face off against the Bridgeport Bluefish on four consecutive days - September 3 and 4 at 7:05pm, September 5 at 1:35pm, and September 6 at 6:35pm. On the following weekend, the Ducks will take on the Southern Maryland Blue Crabs three days in a row: September 10 and 11 at 7:05pm, and September 12 at 1:35pm. Games on September 6 and 10 will feature a Grucci fireworks extravaganza; September 12 is Fan Appreciation Day.
Tickets are $11 and up. Citibank Park, 3 Court House Drive, Central Islip. For more information or to order tickets, call 631-940-3825 or visit www.liducks.com.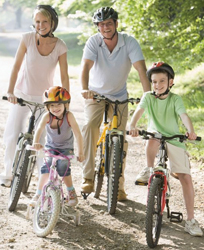 Get Moving!

September is National Childhood Obesity Awareness Month. Talk to your child about the important benefits of being active and check out these local fitness programs that you can participate in together:

Family Yoga

Experience intergenerational exercise, fun, and relaxation. This class is an opportunity to explore the body, quiet the mind, and be with family in a truly unique way. September 7. 5-6:30pm. All ages. First class is free; $20 each additional class. Happy & Healthy Pediatrics and Wellness Center, 77 Jericho Turnpike, #175, Mineola. 516-551-8071. www.delightflo.com.

Family Health and Fitness Day

BounceU encourages families to stay fit and healthy. Bouncing provides great exercise and fun for the whole family. Bounce sessions will be added on this day for families to come workout together. Call to reserve a session. September 25. 4-6pm. All ages. Call for pricing. BounceU - Farmingdale, 101 Carolyn Boulevard, Farmingdale. 631-777-5867. www.bounceu.com/cities/farmingdale.ny.

Family Wellness Day

A fun and informative day filled with activities, speakers, health tips, and free giveaways. With ongoing yoga sessions for the whole family and opportunities to learn more about wellness, nutrition, pediatrics, breastfeeding, CPR, pharmacy, dental health, child development, and parenting support. Drop-in; no registration required. September 16. 11am-4pm. All ages. FREE. Happy & Healthy Pediatrics , 77 Jericho Turnpike, #175, Mineola. 516-216-5910. www.happyhealthypediatrics.com.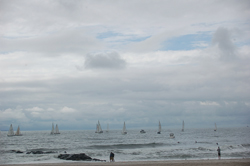 Patriots Day
Two high school graduates from Long Beach will receive scholarships from the O'Keefe Foundation at its 9/11 Memorial Dinner on Saturday, September 11, at the Ocean Club in Atlantic Beach. Prior to the dinner, National Boulevard Beach will host the O'Keefe Spirit Rider Regatta. The Parade of Ships begins at 11am with stand seating for the public on National Boulevard and the Boardwalk.
The O'Keefe Foundation is a non-profit organization founded in memory of firefighter Patrick O'Keefe of the FDNY's Rescue 1 and in honor of all those who perished on 9/11. The scholarships to be presented include the John C. McLaughlin, Sr., Textbook Assistance Grant ($2,000), awarded to Virginia Sheehan, a graduate of Long Beach High School who will be attending the University of Miami in the fall; and the Staff Sergeant Raleigh Snell Textbook Assistance Grant ($2,000), awarded to Kevin Spahr, a graduate of Chaminade High School who will be attending Villanova University.
For information on the dinner and other Patriots Day events, call 516-662-0485 or visit www.spiritrider.org.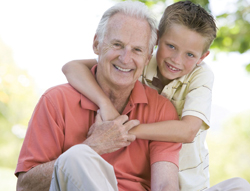 Celebrate Grandparents Day!

National Grandparents Day began with the idea that children should be reminded to tap the wisdom and heritage their grandparents can provide. In 1978, President Jimmy Carter proclaimed that the day would be celebrated every year on the first Sunday after Labor Day. This year, Grandparents Day falls on September 12. Check out these local activities that give kids a way to honor their elders:

Grandparents Day Craft Workshop

Celebrate your grandparents by making them a greeting card out of recycled paper. September 11. 12:30-3:30pm. FREE with museum admission: $3; $2 ages 5-12. Garvies Point Museum and Preserve, 50 Barry Drive, Glen Cove. 516-571-8010. www.garviespointmuseum.com.

Grandparents Day at BounceU

Bouncing isn't just for the kids! Bring the grandparents along to BounceU for some quality family time. Call to schedule a bounce time. September 12. 4-6pm. All ages. Call for pricing. BounceU - Farmingdale, 101 Carolyn Boulevard, Farmingdale. 631-777-5867. www.bounceu.com/cities/farmingdale.ny.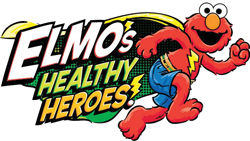 Elmo Says "Get Healthy!"
Elmo and his team of Healthy Heroes teach lessons about healthy habits - including exercise, nutrition, sleep, and hygiene - through song and dance during Sesame Street Live: Elmo's Healthy Heroes at Nassau Coliseum. Show schedule: September 16 at 7pm; September 17 at 10:30am and 7pm; September 18 at 10:30am, 2pm, and 5:30pm; September 19 at 1pm and 4:30pm. $15 and up. Nassau Coliseum, 1255 Hempstead Turnpike, Uniondale. 800-745-3000. www.nassaucoliseum.com.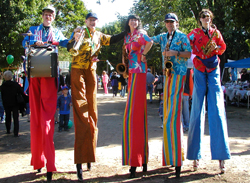 County Fair in the City
The Queens County Fair offers families the chance to experience a traditional county fair with all the fixings - without actually having to leave the city. Now in its 28th year, the fair will be held in the Queens County Farm Museum, and will feature fun and games for all ages, including blue ribbons awarded to livestock, an Amazing Maize Maze, hayrides, a petting zoo, carnival rides, a midway, arts and crafts, games, corn-husking and pie-eating contests, and much more.
As NYC's largest tract of undisturbed farmland, the Queens County Farm Museum is a one-of-a-kind landmark that offers visitors the chance to unwind and experience rural life. Museum visitors will have the chance to learn about sustainable agriculture; visit the farm's livestock, greenhouse, orchard, and herb garden; check out historical farm buildings; and purchase fresh produce.
September 25-26, 11am-6pm. All ages. $7; $4 children 12 and under. Queens County Farm Museum, 73-50 Little Neck Parkway, Floral Park. 718-347-3276. www.queensfarm.org.
For even more family activities and events in Nassau County, Long Island, visit our Online Calendar.