The best Nassau day camps and specialty camps are here! Whether your child is interested in dance, theater, martial arts, gymnastics, sports, or other specialty camps, or you're looking for academic summer programs, you'll find what you're looking for in our comprehensive guide to camps and summer programs in Nassau County, Long Island. Our guide includes day camps, specialty camps, sleepaway camps, and outings for campers and families in Hicksville, Melville, Great Neck, Roslyn and the rest of Nassau County, NY.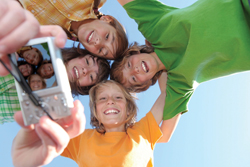 DAY CAMPS
BETH SHOLOM DAY CAMP
401 Roslyn Road, Roslyn Heights
516-621-9257

Beth Sholom Day Camp, serving the Nassau/Queens area for over 40 years, provides children 3-15 the opportunity to reach their goals in a warm and friendly environment with a caring and experienced staff. We are located on 30 acres with three heated swimming pools and many fields. Some of our activities include swimming, music, dance, arts and crafts, young israelites, martial arts, and all outdoor sports. We serve Glatt Kosher lunches and snacks, and we are nut free. Beth Sholom Day Camp offers door to door transportation in air-conditioned vehicles. Please check out our website at bethsholomdaycamp.com.
CAMP FARMINGDALE
The Children's Center at Farmingdale State, Farmingdale
631-420-2125

This fun-filled camp program on the grounds of Farmingdale State College has been running for over 25 years. The majority of the day is spent outdoors. Campers ages 5-12 will enjoy weekly themed activities, on-site entertainment, as well as exciting field trips. New this summer is the Camp Farmingdale Explorers program for campers ages 3-5. Campers will be able to participate in either a part day program or a full-day program at The Children's Center. It's run by our professional teaching staff. Campers will enjoy themed weekly activities and on-site entertainment.

CAMPS 'R' US - WHERE SUMMER VACATION IS OUR JOB!
Locations in Baldwin, Bellmore, Farmingdale, Hicksville, Northport and Valley Stream,
516-935-CAMP (2267)

At Camps 'R' Us, we provide families with the most safe, fun and affordable summer day camp experience available. Our award-winning camp programs offer children, ages 3-15, a diverse summer experience, including sports, arts and crafts, gaming, swimming, bowling, trips, special events, and much more. Our premier facilities, top-notch staff, and unique affordability have earned us the reputation as one of the best summer camps on Long Island.

CAROUSEL DAY SCHOOL
9 West Ave. , Hicksville
516-938-1137
Email info@carouseldayschool.com

Since 1956 Carousel has provided FUNTASTIC summer experiences for children ages 3 to 15 years. A professional staff, as well as a close camper to staff ratio, ensures that each camper receives the utmost individual attention. Our park-like grounds include 3 heated pools, 5 athletic fields, playgrounds, deck hockey, baseball field, mini-golf course, basketball courts, and much, much more. Carousel offers door-to-door transportation in air conditioned and radio equipped buses. Our flexible camp hours are from 9:30am – 4:30 pm with extended hours from 7:00am to 6pm. Call to schedule a personal tour, or email: Kathy@carouseldayschool.com.

FUTURE STARS SUMMER CAMPS
223 Store Hill Road, Old Westbury
516-876-3490
Headquarters:
546 Bedford Road, Armonk
914-273-8500

Future Stars Summer Camps offer weekly sports and specialty day camps at The College at Old Westbury. Summer 2013 camps run from June 24–Aug. 16. Programs are directed by experienced and qualified teachers and coaches who share a passion for working with children. Weekly programs are offered for boys and girls entering grades K-12. Stop by our regular on-campus open house events to view the facilities, meet the directors, and take advantage of enrollment savings.
GREENVALE SCHOOL
250 Valentines Lane, Glen Head
516-621-2421

The Green Vale School's 40-acre campus in Old Brookville is the site for 20+ Mini Camps for children ages 3-15. They run from 9am-12pm for two weeks, June 17-21 and June 24-28. Proud Pilots, Design Divas, Purplicious Fun, Model Rocketry, Kickboxing Ninjas, Dancing, Baseball, Lacrosse, Measure, Mix and Mingle, Pre-Engineering with Lego®, Student Leadership and CIT program are just a few examples. Online registration begins April 4. For a brochure, visit greenvaleschool.org or contact Melissa Noga at summercamps@greenvaleschool.org or 516-621-2420.

LADYBUG PLAYHOUSE
244 Glen Cove Ave., Glen Head
516-252-7207

The Ladybug Playhouse has opened registration for its summer program. Children ages 18 months–5 years will experience many different weekly adventures in our large outdoor playground, such as, learning a new sport, petting barnyard friends, juggling with clowns, a moon bounce, meeting slithery, scaly friends, under the sea, dinosaur dig, water slides, sprinkler fun, and much more, in a safe, nurturing environment! The best part is you pick the weeks and days your child attends! Four week minimum (does not have to be consecutive).

LIU POST YOUTH CAMPS - SUMMER DAY CAMP
720 Northern Blvd., Brookville
516-299-4004
Email post-youthcamps@liu.edu

Located on the LIU Post campus, this camp features air-conditioned classrooms, a recreation facility with an indoor swimming pool, nature trails, state-of-the-art computer labs, cooking labs and grassy playing fields. Our camp is co-ed for children ages 5-14. We have multiple-week sessions from July through August, 9am-3:30pm. Children are grouped by age and participate in traditional age-appropriate activities, including art, computers, cooking, dance, drama, music, nature, recreation, sports and swimming. Those ages 12-14 take weekly day trips. A L.I.T and C.I.T. program is available for ages 15 and 16.

LONG ISLAND VOYAGERS DAY CAMP
516-238-4586

Long Island Voyager's Day Camp offers an exciting, action-packed and safe summer experience for your child. We offer free transportation in Suffolk and Nassau. Our activities include: swimming, sports, arts and crafts, laser tag, bowling, horseback riding, talent shows and movies, plus trips to Splish Splash, Adventureland, NY Mets and NY Yankees games, the Long Island Children's Museum, iMAX Theatres, Bronx Zoo, Fire Island, Bayville Adventure Park, mini golf and more. Our staff is CPR, first aid and AED certified. Lifeguards and nurse on staff and licensed. Call for early registration discounts.

MID-ISLAND Y JCC SUMMER CAMP
75 Colonial Springs Road, New York
516-822-3535 x334
Email summercamp@miyjcc.org

An expansive, tree-lined 300-plus acre property in Wheatley Heights, minutes from the Nassau-Suffolk County border. We offer four large swimming pools, diving areas, a waterslide, rock wall, ropes courses, zipline, baseball, tennis, softball, mini-golf, gaga, volleyball, kickball, soccer, music, dance, drama, playgrounds, arts and crafts, themed days, overnight trips, and more. Our camps, including day camp, sports camps, theatrical camps, travel camps, and junior counselors are co-ed and for children ages 5-14. Multiple-week and full sessions from June-August, 9 am-4 pm. Children are grouped by age and participate in traditional age-appropriate activities.
MID-ISLAND Y JCC SUMMER CAMP
45 Manetto Hill Road, Plainview
516-822-3535 x342
Email rwitzer@miyjcc.org

We offer children ages 6 weeks to 5 years a certified early childhood and daycare facility for the summer. Options include toddler camp, preschool camp, kindergarten readiness and camp beginnings (even split between building and campground time). Choose your session length and/or after camp daycare based on need. Five outside play areas, dance, drama and movement, three air-conditioned gymnasium areas, Olympic-sized pool and Red Cross swim instruction, outdoor water park, play areas, karate, daily sports instruction, special events, thematic weeks, camp show, and more. Children are grouped by age for traditional age-appropriate activities.

MY LITTLE WORLD DAYCARE INC
1165 Port Washington Blvd., Port Washington
516-883-1723
917-406-8141

We are a family-oriented program designed so children can meet in small groups and move from area to area. Children learn to help, share, and take turns. Children's friendships are not limited because they go beyond age-related behavior. Older children practice leadership skills, while younger children's attention span extends, and language maturity improves as they communicate with older children. Creativity and language development are encouraged by offering various materials and experiences in music, art, dramatic play, cooking, science, storytelling, puppetry, problem solving, and discussion. Summer activities include sprinkler fun games and picnics. Call about our summer program!

NORTH SHORE DAY CAMP
85 Crescent Beach Road, Glen Cove
516-676-0904

Full-day, flexible 3 through 8-week sessions, ages 3-14. Outstanding athletics; electives; golf academy; high ropes; zip-line; rock climbing walls; go-carts; mountain biking; fine and performing arts; computers; nature; cooking; woodworking; ceramics; Red Cross swim instruction ; teen travel programs. North Shore is committed to small groups, non-tipping performance bonus policy and exceptional supervision. Pre-schoolers are nestled in our state of-the-art village. Air-conditioned vans bring campers to our 14-acre Gold Coast estate. Lunches and snacks included. Part of the Timber Lake Camp Family of Camps. Open houses: March 25, April 22, 11am-3pm.

OASIS DAY CAMP
Michael J. Tully Park in New Hyde Park, Point Lookout & On The Sound at Manorhaven Beach Park,
646-519-5062
Email tullypark@oasischildren.com

With three locations in Nassau County, Oasis offers campers a traditional summer day camp experience close to home! Campers days are filled with engaging activities developed and taught by teachers, coaches, and dedicated youth workers. Campers, ages 4-11, participate in a variety of engaging activities inclusive of athletics, enrichment, such as yoga and cooking, fine arts and instructional swimming. Oasis also offers our popular Teen Travel program for young people ages 12-15, which gives teens the opportunity to take unique daily trips while forming lifelong friendships. Visit us at oasischildren.com.

OLD WESTBURY SUMMER CAMP
25 Store Hill Road, Old Westbury
516-626-9268

Old Westbury Summer Camp is designed to create lifelong friendships and a safe, fun, exciting atmosphere for children to spend their summer vacation. We create a family environment that children are eager to return to year after year. Open houses will be held March 10 and 16 and April 13 from 11am-1pm, and April 28 from 9am-1pm. Or call for a private tour at 516-626-9268. Visit our website at oldwestburysummercamp.org.

SAMUEL FIELD Y
58-20 Little Neck Parkway, Little Neck
718-225-6750
Bay Terrace Center
212-00 23rd Ave., Bayside
718-423-6111

For over 60 years, the Samuel Field Y, along with our caring and dedicated staff, has provided a profound and memorable camp experience to children and youngadults. Starting at our on-site Nursery Camp, our campers continue to make their way through our day camp and eventually into the Teen Travel Experience. We offer a completely customizable camp, where families can create their own personalized summer schedule. We offer transportation, and adjustable sessions to meet the needs of every family! Call the Camp Office for more information and our staff will assist you.

YOUNG PEOPLE'S DAY CAMPS NASSAU
516-650-1856
516-650-1856
631-476-3330

Since 1972, our family-run camp has provided safe, fun summers for thousands of youngsters ages 4-15. YPDC is accredited by the ACA, the New York Camp Directors Association, and is supervised by licensed teachers and administrators. Our philosophy is to "grow" children intellectually, physically, and spiritually in a fun environment. Activities include swimming, sports, arts and crafts, music, dance, natural science, academics, educational and recreational field trips, and special events. Door-to-door transportation is available at no additional charge. Two- to eight-week sessions are available. Ask about special discounts.
SLEEPAWAY CAMPS
CAMP DEWOLFE
P.O. Box 487, Wading River
631-929-4325
Email office@campdewolfe.org

Camp DeWolfe is a residential sleepaway Christian camp in Wading River, Long Island. Camp DeWolfe provides an opportunity for youth to experience God and develop as leaders in a safe community, and enjoy a beach and outdoor natural setting. Camp DeWolfe offers one-week and two-week overnight sessions for all youth ages 7-15. Activities include sailing, swimming, canoeing, kayaking, arts, sports, Christian formation, and more. Register now for summer 2013 at campdewolfe.org.
SPECIALTY CAMPS
ABILITIES, INC. AT THE VISCARDI CENTER
201 I.U. Willets Road, Albertson
516-465-1539
Email mhughes@abilitiesinc.org

The 2013 Abilities, Inc. Transition Services Summer Program focuses on three spheres of development and training: social, vocational, and leisure/recreational. The six week program incorporates vocational instruction, work experience, community integration, and travel training. Each week also includes a recreational/educational trip to a local attraction. For more information, call: Barry Tussman at 516-465-1529 or email btussman@viscardicenter.org.

ART LEAGUE OF LONG ISLAND
107 E. Deer Park Road, Dix Hills
631-462-5400

Now entering its 18th year, the Art League of Long Island's Summer Art Adventure is an intensive, "thematic" art education experience for students ages 5-17. We teach children and teens new techniques that challenge them to think imaginatively and improve skills. Early childhood programs (ages 5-6) or Young Artists (ages 7-12) in one- to five-week sessions, July 8-Aug. 8; Teens (ages 12-14) in two- to four-week sessions, July 8-Aug. 2; or Teen Portfolio (ages 14-17) in three- to six-week sessions, July 8 - Aug. 15.

BACH TO ROCK
1015 Port Washington Blvd., Port Washington
516-441-2256
Email portwashington@b2rmusic.com

Bach To Rock summer camps feature a variety of half and full day music programs for all ages - no experience necessary. Early education programs for ages 3-6 focus on developing musical skills by playing games. Rock Band and Glee Club for ages 7-11 feature playing music in groups culminating in a live band performance on the Back To Rock main stage. Our teen program for ages 12-15 uses state-of-the-art recording technology including Pro Tools to give hands on experience recording, mixing and mastering music in a our professional recording studio.

BERLITZ KIDS AND TEENS®
350 Old Country Road, Suite 105, Garden City
866-3-BERLITZ (237-5489)

Berlitz Summer Camps are now designed with a new curriculum to both advance foreign language proficiency AND develop communication, leadership and cross-cultural skills through fun and dynamic activities. The Creating Global Citizens focus is appropriate for ages 4 -14. Two-week morning sessions on Monday-Friday start June 17, July 8, July 22, Aug. 5 and Aug. 19 at our Garden City location. Available languages include English; French; Spanish and Mandarin. For more information call 866-3-BERLITZ.

CAMP INVENTION
Multiple locations,
800-968-4332

Camp Invention inspires creativity and inventive thinking during its weeklong summer program. Led by local educators, elementary school children are immersed into fun-filled, exciting, hands-on activities. Throughout the week, children work together to solve real-world challenges that prepare them for the 21st century. Whether they are creating a Duck Chucking Device or learning about games played around the globe, participants learn new approaches to everyday problems. Discounts available; register today. Call 800-968-4332 or visit campinvention.org.

CAMP ITALIA
855-CAMP-IT-1 (226-7481)
Email info@campitaliausa.org

At Camp Italia children are surrounded by Italian sounds, sights, flavors, and opportunities to learn new language skills. Our summer camp is a unique experience for kids where participants hear and speak Italian and learn about aspects of Italian life, traditions, music, and history through games, songs, and skits. No prior knowledge of Italian necessary. We introduce Italian at a level that is relevant to kids. Our programs are custom-designed: we use materials from Italian suppliers, play the latest Italian music, and serve authentic Italian food and snacks. Visit campitaliausa.org to learn more.

COLD SPRING HARBOR FISH HATCHERY & AQUARIUM
1660 Route 25A, Cold Spring Harbor
516-692-6768
Email fisheducator@cshfha.org

Give your young explorer a summer surrounded by nature. Prepare to get wet and muddy while we investigate the nature around us. Encourage their love of science with week-long programs for pre-K to teens. Come to our open house to meet the educators and learn more May 15, 4-7pm. For more information, call 516-692-6768 or visit cshfha.org.

CORNELL MARINE CAMPS
Sea Stars Marine Camp
Fuch's Preserve, 21 Norwood Road, Northport
631-239-1800

Sea Explorers Marine Camp
Sport Fishing Education Center, Ocean Parkway, Babylon
631-587-2837

Each site offers a unique summer experience for children ages 6-14 with a focus on marine and environmental education. Our instructors use hands-on activities to teach about Long Island's vital coastal habitats in fun and educational ways. Campers will discover the amazing creatures living in our local oceans, bays, salt marshes and freshwater ponds as they handle live critters, participate in beach activities and games, take nature walks and make fun arts & crafts. Special programs include Shark Weeks and a Best of Sea Explorers Week. For information on Preschool and School Break Programs visit ccesuffolk.org click on "Youth."


CUPCAKE CORNER TOO!
62 New Hyde Park Road, Garden City
516-328-2253
Email thecupcakecorner@verizon.net

Cupcake Corner Too! is our party facility located across the street from our bakery and cafe. We offer children's birthday parties, bridal showers, baby showers, ladies night out events, Girl Scout and Boy Scout activities, elegant afternoon tea parties, and summer craft camp. We also host ongoing themed parties each month. We offer educational and fun-filled summer camp sessions. One fun project per day plus a full nutritious lunch, tasty snack, games, dancing, and sunshine in our private garden. Call for details and to register 516-328-2253.

DESTINATION SCIENCE
Summer Day Camp Fun! Camp Locations in Garden City, Jericho, Manhasset, Merrick, Wantagh,
888-909-2822

Destination Science kids, ages 5-11, enjoy those "aha!" moments! STEM (science, technology, engineering, and math) learning is more important than ever before. In fact, it's a national movement. Start your child's journey this summer by heading toward Destination Science! 2013 topics: The Ultimate Survival Zone, Wacky Mega-Bot Tech, Astronaut Adventure Camp, and Crazy Coaster Science and Sea-fari Park! Special Offer: Enroll in all four weeks and save $160 (ends 4/1/13).

DNA LEARNING CENTER
334 Main St., Cold Spring Harbor
DNA Learning Center West
5 Delaware Drive, Suite 5, Lake Success
516-367-5170


The DNA Learning Center of Cold Spring Harbor Laboratory is the world's first science center devoted entirely to genetics education. The DNALC "invented" DNA camps in 1985; since then over 14,000 students have participated. We offer fun, challenging summer camps at our Long Island centers in Cold Spring Harbor and Lake Success for science enthusiasts entering grades 6-12. Guided by experienced instructors, students use sophisticated laboratory and computer equipment to perform experiments several grade levels ahead of their peers.

EGLEVSKY BALLET
700 Hicksville Road, Suite 102, Bethpage
516-746-1115
Email info@eglevsky.org

Eglevsky Ballet, since 1961, is dedicated to the art form of ballet. Take class with world-renowned instructors in our brand new, state of the art facilities in Bethpage, NY. Summer and fall registration are still open! Students perform in our Nutcracker at the Tilles Center for the Performing Arts. We welcome all levels of students.

EYE LEVEL
888-835-1212

Eye Level is a supplemental education program that originated in South Korea over 30 years ago. We are the leading provider in supplemental education in the areas of math, reading, and writing. "E" stands for eye level. Our philosophy is that every child has the potential to achieve academic success, and all of our programs are individualized to meet the needs of every student. We enable students to realize this potential by bringing the instructional materials to the eye-level of your child. Contact us to learn about our summer programs.

ICCD
35-55 223rd St., Bayside
718-428-5370
98-02 62nd Drive, Rego Park
718-263-1587
965 Willis Ave., 2nd Floor, Albertson
516-281-3600

Founded in 1986, our mission is to assist preschoolers (with and without disabilities) and their families to learn, grow, and enrich their lives in a stimulating and nurturing environment. We are a leader in child care with new, innovative programs as well as a full-service agency with a developmentally appropriate curriculum that supports the NYS learning standards. Multiple sites are available throughout Queens and Nassau. Free UPK classes are now available at our Bayside and Rego Park locations.

ID TECH CAMPS
Held at Adelphi, Pace, Columbia, Princeton & 60+ universities in 26 states,
888-709-TECH (8324)
Email info@internaldrive.com

Since 1999, over 150,000 students have immersed in hands-on learning to create iPhone and Android apps, video games, programs with C++ and Java, websites, movies, robots, and more. Beginner to advanced students ages 7-17 enroll in these fun and challenging, week-long, day, and overnight summer camps held at 60+ prestigious universities nationwide including Pace, Columbia, NYU, NYIT, Adelphi, Vassar, Princeton, Stanford, and others.

ID TEEN ACADEMIES - GAMING, PROGRAMMING & VISUAL ARTS
Held at Vassar, NYU, Princeton, Yale, Stanford & others nationwide,
888-709-TECH (8324)
Email info@internaldrive.com

Prove interests are more than hobbies and learn different aspects of video game creation, app development, programming, filmmaking, photography, and more at 2-week overnight programs, where ages 13-18 interact with industry professionals and discover potential careers. iD Gaming Academy, iD Programming Academy, and iD Visual Arts Academy (filmmaking and photography) are held at Vassar, NYU, Yale, Princeton, Stanford, and other universities. Students engage in personalized curriculum with a small group of peers (guaranteed 8:1 ratio) to optimize learning and social experiences. Accredited Continuing Education Units are available to help build a portfolio for college.

ISCHOOL OF MUSIC & ART
14 Vanderventer Ave., Port Washington
516-883-5000
14 Cold Spring Road, Syosset
516-802-5885
325 Sunrise Highway, Rockville Centre
516-442-2230
Email ken@ischoolmusicart.com
Your child will star in their own music video for which they will create the soundtrack and act! Music Video camp is two weeks long, has two rock concerts plus a cultural field trip! The first week concentrates on recording the soundtrack and the second week will have the kids writing, directing and acting to the music they recorded the first week. Also check out our Rock Band and Recording camps for ages 7 and older. Songwriters, beginners, and experienced kids are all welcome. Pick up and drop off service is available.

JEI LEARNING CENTERS
2583 Merrick Road, Bellmore
516-224-3177
Herricks-Williston Park
312 Hillside Ave., Williston Park
516-PICK-JEI (742-5534)
JEI Bayside Center
219-02 Northern Blvd. #2-1, Bayside
718-225-5575
bayside@jeilearning.com

JEI offers summer camp for students entering grades K-9. This is a 10-week academic enrichment camp that tailors each study program to the individual student's needs. The study program includes JEI English, math, reading, and writing skills. Each student that is enrolled in this program will receive multiple workbooks that utilize an "Introduction-Practice-Mastery" format. All of our programs challenge each student at his or her learning levels. Call now for scheduling a diagnostic test! And some centers also offer full day programs with activities in the afternoons.

KATYA'S SCHOOL OF DANCE - TO THE POINTE!
40 Middleneck Road, 2nd Floor, Great Neck
917-771-0687

At To The Pointe! we offer four, two-week sessions starting the week of July 1 for ages 5 and up. Each session will focus on a different Broadway show and consist of classes in ballet, musical theatre, tap, acting, art, and voice. Your child will have the opportunity to learn choreography from the worlds of ballet and musical theatre with a mini performance at the end of each session. For more information please see our website katyasdance.com or call 917-771-0687

KENWAL DAY CAMP
100 Drexel Ave., Melville
631-694-3399

Kenwal Day Camp is situated on 20 magnificent acres, accented by many tree-shaded activity areas, wondrous nature trails, our half-acre man-made lake, and the finest facilities and equipment, to ensure every camper hours of fun, exploration, and excitement. The Camp Kenwal philosophy is based on a very simple yet profound statement made by one of our younger campers to his parent: "I didn't win, but I did my best." This positive attitude is exactly what Camp Kenwal is all about!

KUEI LUCK ENRICHMENT CENTER
195-05 69th Ave., Fresh Meadows
718-679-9908

Get ready for the New York State math, and English and language arts statewide exam by registering for our Spring Break Intensive Test Prep Course. Your child will take mock exams and review them with experienced licensed teachers! Kuei Luck Enrichment Center provides a wide variety of programs including after school, enrichment classes, and summer camp. To inquire more about our programs please call 718-679-9908 or visit us kueiluck.com

THE LANYARD LADIES
21 Ryder Place, East Rockaway
516-578-2248
Email thelanyardladies@yahoo.com

Introducing The Lanyard Ladies 2013 Summer Mini-Camp. Help uncover your child's creative side. The Lanyard Ladies are offering three different camp programs ranging in length from 4-, 6-, or 8-week sessions. Providing tons of fun for ages 5-16. Camp days are Monday, Wednesday and Friday from 9-11am. A snack and drink is included each day. Camp begins July 1 and ends August 16, 2013. Call 516-578-2248 for more information.

LONG ISLAND CHILDREN'S MUSEUM
11 Davis Ave, Garden City
516-224-5800
Email info@licm.org

Create lasting summer memories with camp visits to Long Island Children's Museum. Bring your campers to LICM for hands-on discovery and exciting exploration. Choose the visit that suits your age group, interest and schedule. Make a day of it: Add a matinee performance in the LICM Theater or add additional Museum play time. Visits offered Monday- Friday; morning, (10–11:30 am) or afternoon session (noon –1:30 pm). Call 526-224-5869 to book your camp visit and see our site at licm.org.

MAD SCIENCE OF LONG ISLAND
P.O. Box 41, Woodmere
516-570-7302

Mad Science will have children experiencing science in a whole new light this summer with fun and interactive activities. The camps will be running throughout Long Island with weekly full-day and half-day themed sessions such as Eureka!, Robots and Reactions, Robot Engineers, Advanced Robotics, Junior Robotics, Science in Motion, Flight Academy, Detective Academy, Forensic Science, Crazy Chemworks, NASA Space Explorers, Let's Get Growing, and Junior Scientists. Mad Science programs are developed by a team of professional educators, scientists and entertainers to ensure they're accurate, educational and fun.

MATHNASIUM LEARNING CENTERS
217A Mineola Ave., Roslyn Heights
516-484-MATH (6284)
43-17 Bell Blvd., Bayside
718-747-MATH (6284)
414 Central Ave., Cedarhurst
516-569-1500
11 Great Neck Road, Great Neck
516-482-MATH (6284)
381 Sunrise Highway, Lynbrook
516-881-7997
1003 Jericho Turnpike, New Hyde Park
516-616-MATH (6284)
110 Jackson Ave., Syosset
516-944-MATH (6284)
3430 Sunrise Highway, Wantagh
516-799-MATH (6284)


We are math specialists. For more than 35 years, the Mathnasium Method has transformed the way children understand and appreciate math. We teach all levels of math ability. Specially trained, caring instructors cater to students who need to catch up, as well as advanced students who want to get ahead. Get proven results. Our proprietary curriculum is individually customized to address each child's weaknesses and build on each child's strengths, resulting in better grades, higher test scores, and overall improved academic performance.

MAXIMUM TRAVEL CAMP
3132 Long Beach Road, Oceanside
516-594-2000
Email camp@maximumtours.com

Somewhere between a conventional day camp and a tween tour, Maximum Travel Camp covers all bases when it comes to fun and safety. Each day, campers ages 10-14 experience new activities and visit a different place. The ACA-accredited and licensed camp is a diverse blend of day and overnight excursions. All buses are air-conditioned with door-to-door pick-ups for day trips and motorcoaches for overnight trips. Counselors are over 21, certified in first aid, CPR, AED, and EPI Pen. Camper-to-counselor ratio is seven-to-one. A nurse travels with the camp.

MOLLOY COLLEGE SUMMER MUSIC INSTITUTE
1000 Hempstead Ave., Rockville Centre
516-678-5000 x6483

Molloy College Summer Music Institute offers fun, educational, and affordable musical enrichment programming for students entering grades 7-12 in our Rockville Centre performing arts facility from 9am-12pm, July 1-26, 2013. Experienced young musicians study with renowned, professional faculty, perform in ensembles, and study musical electives of their choosing, including a second ensemble, piano/music theory, beginning guitar, beginning percussion, improvisation, and songwriter's workshop. Visit molloy.edu/ce/smi or call 516-678-5000 x6483 for more information.

MUSIC TOGETHER
Various Locations

While the big kids are at camp this summer, have some music-making fun with your little ones. Once a week for six weeks, you'll sing, dance, and play with your baby, toddler, or preschooler during your summer Music Together class. Each session includes a CD set and songbook so you can continue the fun at home with the rest of the family. Find a location near you in Queens or Long Island: musictogetherli-queens.com

NOT JUST ART®/MUSIC TOGETHER®
183 South St., Oyster Bay
516-922-8300

Creative summer programs for children newborn-12 years. Flexible calendar to fit any schedule. Camps, art and science classes, workshops, Music Together®, Open Art Studio, and private play group times available year round. Get into character with thematic weekly mini-camps: pirate's life, outer space, ancient Egypt, medieval times, nutty professor laboratory, the circus, and more! Monday-Thursdays, 9:30am-1:30pm, grades 1-5. Art, science, theater and culture studies all rolled into four days of imaginative fun!

NYU SUMMER PROGRAM FOR KIDS
At The College of New Rochelle, New Rochelle
212-263-0760/516-358-1811

A seven-week, evidence-based, therapeutic day program exclusively for children ages 7-11 with ADHD and behavior disorders. The focus of program is to build self-esteem and help children develop attentional, organizational, and friendship skills. Clinical psychologists and qualified teachers supervise undergraduate and graduate-level counselors. There 1 staff member to every 1 to 2 children. The program is directed by Dr. Karen Fleiss, a nationally renowned clinical psychologist and expert in the treatment of children with ADHD. Enrollment is limited.

PERFORMING ARTS ACADEMY AT LIU TILLES CENTER LIU POST YOUTH CAMPS
720 Northern Blvd., Brookville
516-299-4004
Email post-youthcamps@liu.edu

Located on the LIU Post campus, the camp features air-conditioned classrooms, ideal stages and our grand LIU Tilles Center for the Performing Arts. This three-week program from July 29 – Aug. 16 is for campers interested in music. Major performing groups include junior band or chorus (grades 5-8), and senior band or chorus (grades 9-12). Campers receive daily sectional lessons and elective classes such as fine art, drum circles, dance, musical theater, jazz band, music theory, vocal jazz, brass and woodwind ensembles, and guitar ensemble. Youth Chorus is for campers in grades 1–4.

POWER BRAIN TRAINING CENTER
43-01 Bell Blvd., 2nd Floor, Bayside
718-224-1500
567 Jericho Turnpike, Syosset
516-364-3413

The new camp everyone's talking about! At our "Fun and Focus Summer Camp" children (4-14) spend 7 weeks tapping into the infinite potential of their brain. Our interactive and engaging camp empowers students to improve social relationships, confidence, physical health, creativity, concentration, and academic success. Campers participate in a variety of physical, emotional, and cognitive activities including: yoga, visualization, team problem solving, tai chi, left/right hemisphere integration, brain wave vibration, HSP dance, brain screen study sessions and more! Help your child create health, happiness, and peace using their Power Brain!

SCIENCE MATH ACADEMY
3115 Long Beach Road, Suite 302, Oceanside
516-442-7577
Email info@sciencemathacademy.com

Dr. Suneeta Paroly and her colleagues offer high quality education at very affordable prices. The faculty has advanced degrees in their field, and many have multiple years of teaching experience at the college level. The faculty helps students in English (reading and writing), sciences, and mathematics (all grades). In addition, they help students prepare for SAT, SAT subject, AP exams, and in the college application process. They offer summer camps which are engaging, interactive and geared to promote student learning. We tutor chidren from elementary school through high school. Let us partner with you and your children through their school years.

SPORTIME TENNIS & MULTI-SPORT CAMPS
Several locations throughout Long Island,
888-698-3647
Ages 3-15
Email jsiegel@sportimeny.com

SPORTIME's Tennis, EXCEL Tennis and Multi-Sport Summer Camps offer children a great combination of sports instruction and games, swimming, arts & crafts, and exciting special events. Camp activities include tennis, soccer, softball, basketball, flag football, and floor hockey. Campers learn fundamental skills, participate in competitive drills and tournaments, learn game strategies, and receive individualized attention-all in a fun, safe, nurturing environment.

THE LONG ISLAND UNIVERSITY CENTER FOR GIFTED YOUTH
C.W. Post Campus, Brookville
516-299-2160

The Center for Gifted Youth is a four-week, campus-based, non-residential summer program emphasizing hands-on academic activities. Opportunities are provided for individual and group work and productive learning experiences with special emphasis on higher order thinking skills, creativity, problem-solving and leadership development. A supervised recreational program is offered at the end of each day. Students may participate in outdoor athletic activities, such as soccer and kickball, or take part in club-type activities, such as chess and group discussions.

THE MADISON THEATRE AT MOLLOY COLLEGE
1000 Hempstead Ave., Rockville Centre
516-678-5000 x7715

The Madison Theatre at Molloy College is a versatile first-class facility offering world-class family entertainment. Located just 30 minutes from Manhattan, the Theatre serves as a creative incubator for the artistic community while educating and inspiring young performers, writers and technicians. In addition to hosting incredible performances, the Theatre also offers summer camp opportunities in the areas of music, theatre and film. Visit the Theatre website at madisontheatreny.org or call 516-678-5000, x7715 for information.

THEATRE ARTS CENTER
Queensborough Community College, Bayside
718-595-2905

Take center stage in a 4-week performing arts camp for talented 8- to 19-year olds. Professional quality close to home. Learn from working Broadway artists like the Dance Captain from Billy Elliot. Three musical theatre companies by age and ability, or Actors Conservatory (ages 14-19). Includes acting, musical theatre, dance, voice, on-camera, improv, and more. Students perform fully staged shows for the public. Musical Theatre Jul. 8 –Aug. 4; Actors Conservatory July 1-28; Audition and Cabaret Workshop Aug. 5-11. One of the best values in NYC! By audition.

USDAN CENTER FOR THE CREATIVE AND PERFORMING ARTS
185 Colonial Springs Road, Wheatley Heights
631-643-7900
Headquarters
420 East 79th St., #3D, New York
212-772-6060

Usdan Center for the Creative and Performing Arts is the nation's preeminent nonprofit arts day camp. TimeOutNY/Kids declared Usdan a "Best Of" camp, and Usdan has been profiled in The New York Times and Time Magazine. Each day, 1,600 students, ages 8-18, travel to Usdan's Wheatley Heights campus from all Long Island neighborhoods. Usdan offers 40 programs in music, art, theater, dance, writing, chess, and nature. Usdan is chartered by the NY State Regents.

VINCENT SMITH SCHOOL
322 Port Washington Blvd., Port Washington
516-365-4900

S.O.A.R. ahead this summer at Vincent Smith School's Social Opportunities and Remediation Program. S.O.A.R. is a student directed program that provides students in grades 4-8 the opportunity to remediate, maintain, or enrich their skill sets in the areas of reading, writing, math, and social cognition. Each area is explored for approximately 45 minutes daily from 9am-12pm. Students polish their reading, writing, and math skills and at the same time social cognition skills are learned using hand on activities and creative roll playing. For information call 516-365-4900.

WHAT'S COOKING?
30 E. Main St., Oyster Bay
516-922-COOK 2665)

Featured on Martha Stewart, Newsday, and News 12, What's Cooking? is a culinary school, themed summer camp and number one choice birthday party place that allows children ages 2-15 to explore their creativity in culinary arts. Children prepare a nutritious meal and dessert using fresh ingredients, while enhancing math, science, reading, etiquette, and cooking skills. Offering a variety of themes and classes, we exceed expectations with superior service, quality, and value. We can customize your child's party with a firehouse tour, princess or dinner party, sundae bar, chocolate fountains, homemade ice cream bombe, and more, making any birthday memorable!

WHITE TIGER TAE KWON DO
2211 Hillside Ave., New Hyde Park
516-248-5425
Email Whitetigertaekwondo1@gmail.com

White Tiger Tae Kwon Do is place where your child can have fun and learn Korean martial arts all year round. The school is taught by Grand Master Woo, the United States national team head coach and a (World Tae Kwon Do) international referee. There is a trial period so your child can decide if he or she wants to take future classes. We offer a basic program that includes punching, kicking, self-defense and cool techniques your child can learn at this school. Call for information about our summer program.
SERVICES FOR CAMPERS
ER-DOX & PEDIA-NYTE
Southgate Shopping Center, 4954 Merrick Road , Massapequa Park
516-308-7255
ER-DOX
148 Merrick Road (Corner of Route 110 and Merrick Road), Amityville
631-841-4102

ER-DOX provides immediate medical care for all people newborn to age 99 without the long wait! Open seven days a week, no appointment needed and X-rays on site. Our doctors are board-certified emergency medicine physicians and pediatricians who treat most injuries and illnesses including colds, coughs, stitches, strains, and abdominal pain. Open 9am-9pm for patients of all ages and extended hours for children (9am-11pm) for those unexpected late night illnesses or injuries. Your answer for immediate medical care!
FAIRY LICEMOTHERS
2463 S. Long Beach Road, Oceanside
866-561-0492
1775 Deer Park Ave., Deer Park
Deer Park, by appt. only
Email fairylicemothers@gmail.com
Make sure your kids are lice free before they begin camp. Visit Fairy LiceMothers' treatment centers in Oceanside or Deer Park. Call 866-561-0492 to schedule your appointment. All major credit cards accepted. May be covered under insurance and FLEX spending. Or, watch our video (fairylicemothers.com/lice_treatment.html) and use Fairy LiceMothers' MagicWand nit comb and MagicHalo Conditioner to check. All products are non-toxic, safe for everyday use, and have been clinically proven to work. Get the true facts about lice – and make head lice, dead lice.
We know stickers and labels. With over 500,000 customers and celebrating our 17th year, Family Labels has been making sure your children's belongings come home from camp and school. We manufacture every item in our more than 7,000-square-foot South Florida manufacturing facility. Come check out our site at familylabels.com and see why we "Guarantee To Deliver A Smile." A proud member of the American Camp Association.

LICENDERS
2-8 Haven Ave., Port Washington
516-472-2830
888-LICENDERS (542-3633)

Licenders, an all-natural lice removal company, has launched KLOOC– Keep Lice Out Of Camp. The program offers the opportunity to bring their kids to any of the three Licenders locations for free head lice screenings. Adie Horowitz, owner, says this prevents unknowingly spreading lice to classmates and family. By using Licenders, kids won't have to be sent home from school. Licenders clinicians go through extensive training and are FDA-cleared. Licenders has contracts with more than 100 schools in the tri-state area and is located in Connecticut, Long Island, and Manhattan.

PM PEDIATRICS
210-31 26th Ave., Bayside
718-747-KIDS 5437)
PM Pediatrics of Syosset
596 Jericho Turnpike, Syosset
516-677-KIDS (5437)
PM Pediatrics of Selden
Selden Plaza Shopping Center
239 Middle Country Road, Selden
631-696-KIDS (5437)
PM Pediatrics of Mamaroneck
620 East Boston Post Road,
Mamaroneck
914-777-KIDS (5437)
PM Pediatrics of North Babylon
Opening Early Spring 2013:
1130 Deer Park Ave., North Babylon
PM Pediatrics is an award-winning after-hours urgent care practice staffed by Pediatric Emergency Specialists trained in treating patients, newborn through college, in urgent situations while minimizing pain and unnecessary tests. They provide specialized care and treatment for a broad array of illnesses and injuries including asthma, fever, dehydration, sprains and fractures, wounds requiring stitches and more. Each walk-in PM Pediatrics location features on-site digital X-rays and a lab. Most insurance accepted. PM Pediatrics is open 365 days a year, from 5pm-12am on weekdays, and from 12pm-12am on weekends and holidays.

PREMIER CARE
Premier Care of Bellmore
2459 Merrick Road, Bellmore
516-826-2273
Premier Care of Commack
6500 Jericho Turnpike, Commack
631-858-2273
Premier Care of Great Neck
415 Northern Blvd., Great Neck
516-829-2273
Premier Care of Levittown
3276 Hempstead Turnpike, Levittown
516-796-2273
Premier Care of Lindenhurst
656 North Wellwood Ave., Lindenhurst
631-225-4227
Premier Care of Lynbrook
585 Merrick Road, Lynbrook
516-764-2273
Premier Care of Maspeth
74-25 Grand Ave., Maspeth
718-803-2273
Premier Care of Park Slope
418 - 420 5th Ave., Park Slope
718-965-2273
At Premier Care, our highly trained and experienced emergency medicine doctors deliver expert care to you and your loved ones in a state-of-the-art, clean, and friendly environment. We work with your primary physician or pediatrician to help you or your child quickly get through any urgent medical need you may have. All our facilities have X-ray and laboratory services on site enabling us to diagnose and treat all urgent care medical conditions.
OUTINGS
BOUNCE! TRAMPOLINE SPORTS
845-268-4000

Your campers will be begging for more field trips when they experience a session at Bounce! Trampoline Sports! We represent the hottest new sports facilities on the east coast, offering trampoline dodgeball, slam dunk basketball, foam pit jumping and open trampoline bounce time! Your campers will leave exhausted and happy! We can accommodate several hundred kids at a time in our Valley Cottage or Syosset facility. Register early as our camp days fill up quickly! We also offer an arcade, Wi-Fi/ television lounge & separate trampoline/inflatable zone for kids ages 2-6.