These Long Island businesses are offering new services for local kids and families - check it out!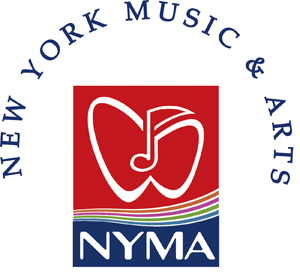 A Duet for NYMA
New York Music & Arts, Inc. (NYMA), a music school for children and adults ages 3 and up, opened a new location in Great Neck at the beginning of the month. The renovated, 2,000-square foot space offers private instrumental lessons, including vocal lessons, as well as small group sessions for musicianship, music theory, and ensemble.
Husband-and-wife duo John Ferguson and Chenxin Xu originally opened the school in 2007, at 113-25 Queens Boulevard in Forest Hills. The school's expansion into Long Island is a response to its growing number of students, which now exceeds 400, Xu says. She credits the school's success to its quality staff - all of NYMA's teachers hold either a master's degree or Ph.D. from The Juilliard School.
NYMA holds four to five recitals per year, which give its students the vital opportunity to perform on stage. Recitals throughout the year are held at Steinway Hall in Manhattan and are open to all students in good standing, Xu says, while the end-of-year concert at Carnegie Hall includes hand-selected students who are given the opportunity to perform for music professionals. This year's end-of-year concert will be held at Carnegie Hall on Sunday, December 19.
NYMA's new location: 41 South Middle Neck Road, Great Neck. 516-858-0618.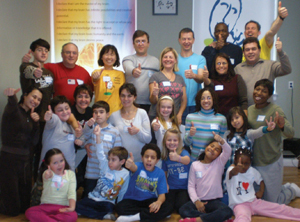 Power Up
A new location for the Power Brain Training Center has opened in Syosset to see that both kids and adults "tap into their full brain potential." Owner Dave Beal says the center's programs help participants improve focus and confidence, gain emotional control and elevate memory and creativity. "It's a lot of fun and a really nurturing, positive environment," Beal says, adding that classes aimed at students can give them an edge in the classroom and prepare them for success in life.
The center has an integrated approach in that many aspects of living and learning are combined to leave no area of development neglected. "It just connects all the dots for the kids," Beal says. "We involve physical exercise so the kids are healthy, emotional exercises so they learn what to do when they are angry, sad, or depressed and cognitive exercises to improve their skills academically. By integrating, the impact is much greater."
Classes are available to children ages 4 to 15, and those 15 and older can begin adult programs. There are also family courses and training for teachers so they can learn how to incorporate these strategies into schools.
"We serve anyone with a brain!" Beal says. "At the end of the day, we want to create a better community - a better world."
Power Brain Training Center is located in Suite 201 (2nd floor) of 567 Jericho Turnpike in Syosset. 516-364- 3413. [email protected].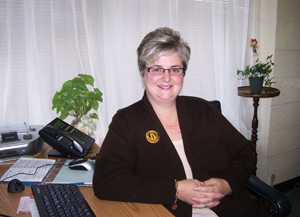 Trinity Lutheran's New Leader
Trinity Lutheran School in Hicksville has a new principal in Lori Lee Joerz (pictured at right), who brings several years of experience to the role, including nine as a principal of another school and time as an educator and administrator. Joerz served as Trinity Middle School's religion teacher before taking on her new principal position.
Joerz says she has enjoyed her new role and hopes to continue to shape the school's learning environment with plans to expand reading and writing programs across all grade levels. She also hopes to encourage people to view the school as a seamless program with classes beginning in early childhood and running through grade eight. "There is something so special about being in a place where all of the teachers have known you since you were a child," she says. "I make it a priority to be involved with the students and the families. It has been a blessing to learn more about all of the students and partner with their parents toward their success."
Students from the Early Childhood Center through middle school grade levels just recently participated in a "Reading Opens Doors" celebration, which kicked-off a week focused on independent reading.
With a 55-year history, Trinity Lutheran School provides small class sizes to students from every background. Located at 40 W. Nicholai Street, Hicksville. Admissions director: 516-931-2211.